The perennial problem of the user that it is better to choose: many quality separate devices or one gadget that all of them combines, seem to have found an adequate solution. Designer Prashant Chandra created the concept of a Lifebook, which can appear on sale already in 2013 year.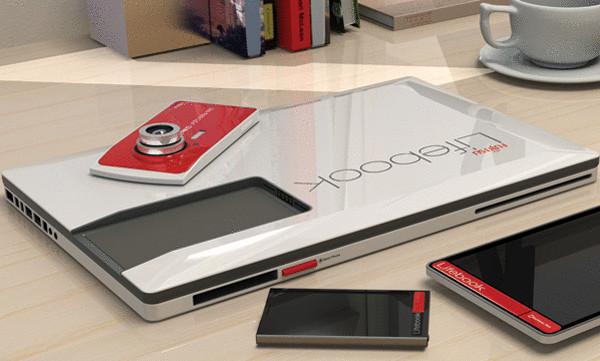 Many of our devices copy function of each other. At least try to count how many you have digital cameras. There is one main, there is a camera in the phone, laptop has one or two camera in the tablet. In each of these gadgets has its own processor. In some of these integrated receivers, wifi, Bluetooth, 3G and GPS.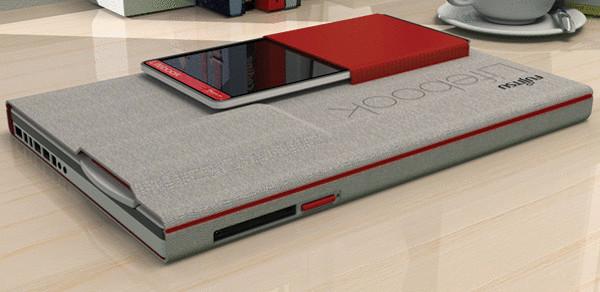 As a result, we accumulate a huge amount of devices with common features that it would be useful to collect in one device. However, in modern condition this is possible only with loss of quality of some of these gadgets. This is especially true of camera.
But the designer Prashant Chandra proposes a concept of a Lifebook, which will combine all of our current digital devices without various drawbacks. In this device connect tablet, mobile phone, camera and music player. Each of these parts will be able to perform its functions separately from the others. But together they make a power full laptop. A similar idea we have already seen in the concept with the modular laptop Bento. Lifebook same is its further development.
Work Lifebook is from the processor in the tablet ("tablet" will also perform the role of dynamic keyboard modular device), increased by the processor in the mobile phone.
Of course, without duplicating functions, even in the Lifebook will not do! Because wireless communication interfaces as Wi-Fi and Bluetooth simultaneously need and tablet, and phone. But this is minor compared to what it was before.
Source: /users/78