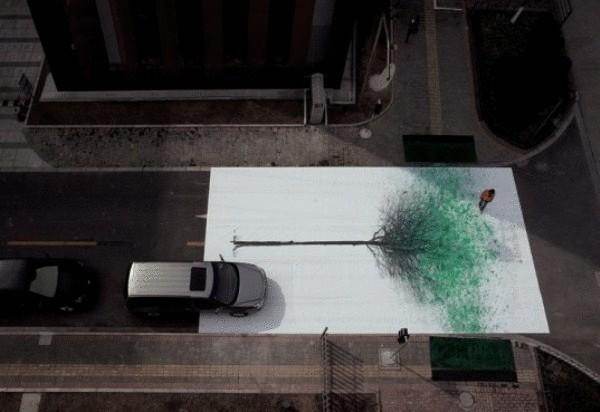 Chinese society for environmental protection (CEPF) and DDB China implemented the art project, which aims to encourage people to walk more and drive less by car. In this case, the artists themselves become pedestrians on a huge canvas of asphalt has left its mark-sheets. The canvas size is 12.6*7 meters, and a huge art-the tree is located on a busy intersection in Shanghai.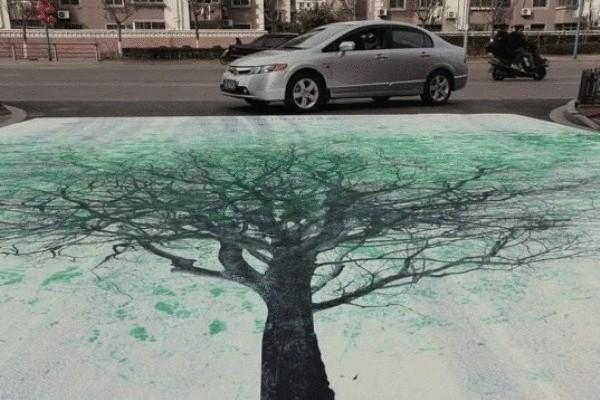 Today, when the fumes of modern cities is a very serious problem, and various conservation organizations and enthusiasts. In Shanghai for the protection of the environment of Chinese society for environmental protection created the original art project.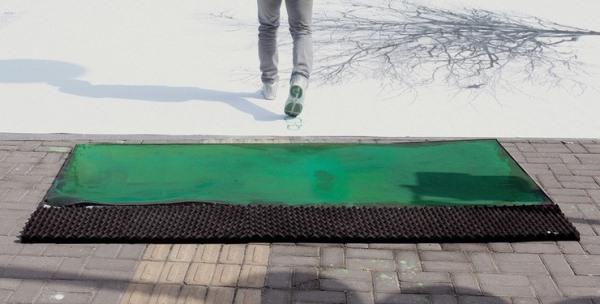 According to the authors of the project, on both sides of the makeshift cloth was placed a sponge, soaked environmentally friendly, fast drying and well washed with shoes painted green. Every time a person passes through the intersection on the "tree" appeared fresh leaves. Thus, the authors of the project made it difficult for pedestrians to understand that abandoning travel by car, they contribute to the improvement of the environment.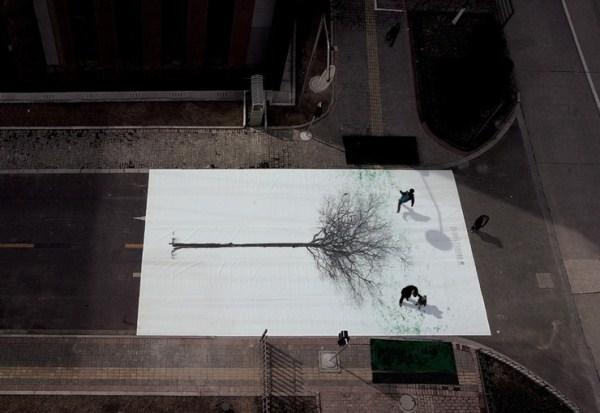 For our art project, the company has received a number of awards at various international competitions, particularly at the International Advertising Festival Cannes Lions at the International Green Awards in London in December 2010.
Source: /users/78