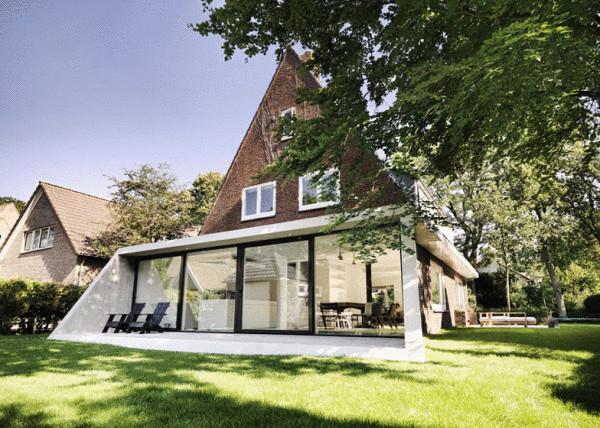 SH House is a unique home, expanded on the project of experts from the Dutch architectural Studio BaksvanWengerden. An old brick building, located in the North of the Netherlands, was supplemented with simple modern form of concrete, which provided the inhabitants of extra living space.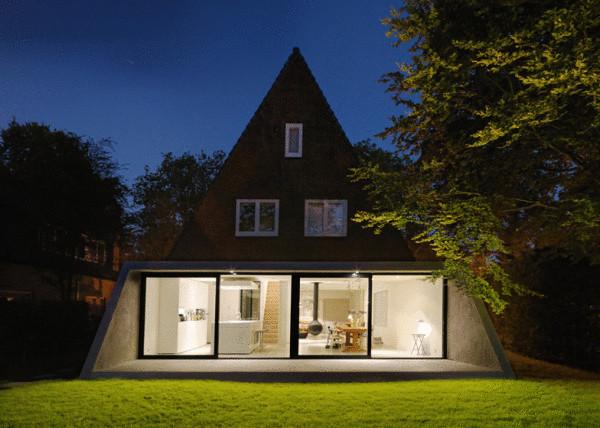 The authors of the project have expanded only the first floor, leaving the open front of the second floor of a traditional brick building, built in the 1930-ies.
Removing some walls and part of the slabs, the architects managed to combine the new space with the existing, transforming, thus, the entire first level of a historic building and part of the second.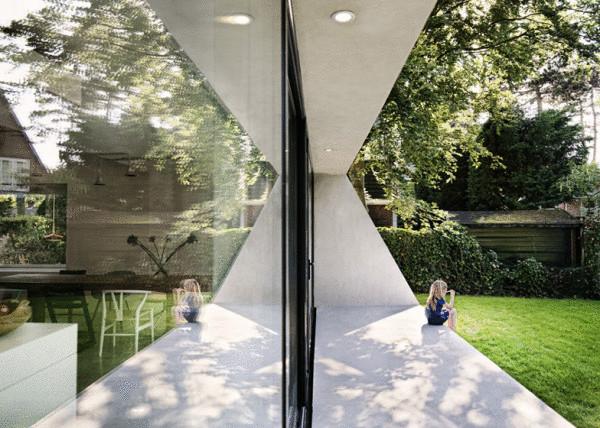 Stylish asymmetrical shape put a new living room with kitchen, dining area and fireplace. The open layout allowed us to create beautiful visual communication between locations inside the house, and between interiors and the surrounding housing area.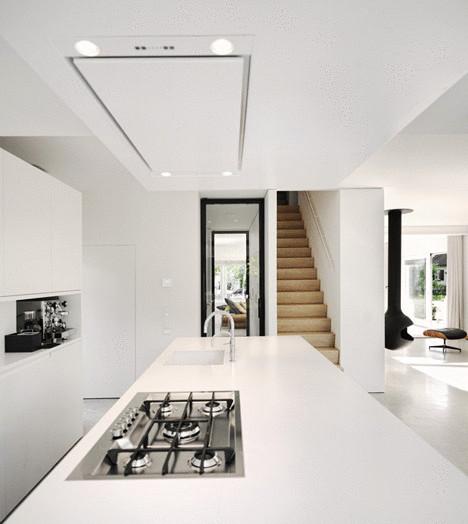 Due to the simplicity of the extension and the continuous glazing of the first level, living room is visually merged with the garden located in front of the house intended for living of one family. Bright transparent interior of the new space continue to develop the theme of minimalist architecture extension – concise and very functional.
Source: /users/78