Dick Clark was known in the USA as a businessman, producer and host of several TV and radio programs. Until his death in April 2012, 82-year-old entertainer remained loved and respected by audiences, who in such incredible vigor and youthfulness called him "the oldest teenager of America." In late 2011, after surviving a stroke and suffering from diabetes of the second degree, Dick Clark decided to sell his unusual mansion, more like a house-cave, than a country cottage. From its Windows a magnificent panorama of the Pacific ocean, channel Islands, Boney ridge Mountains, Serrano valley, and of course Los Angeles! And it is located on 9 hectares of land in the area of Malibu.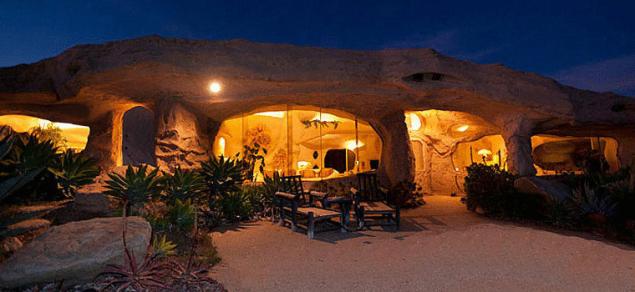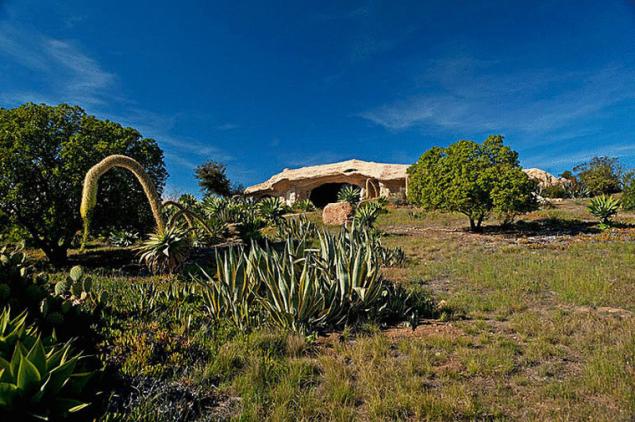 The house was designed and built in the style of the home of cartoon characters the Flintstones. Because of this resemblance it received its name Flintstones Style House.
This unusual adaptation, stone age under modernity made a splash on American viewers, and Dick Clark also was among the many fans of the series. However, Express his admiration for cartoon characters, he decided absolutely extraordinary way! Namely, by means of the construction of the house-cave!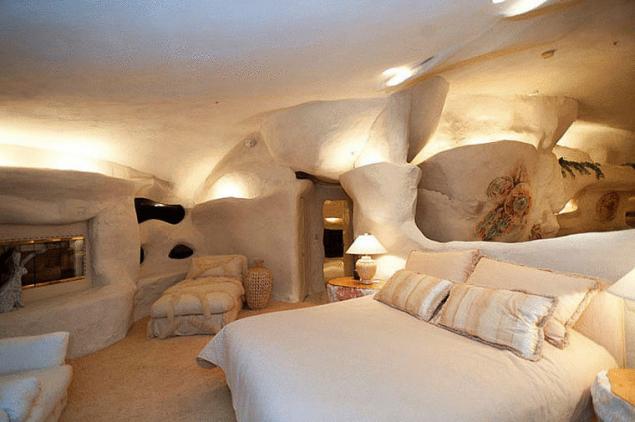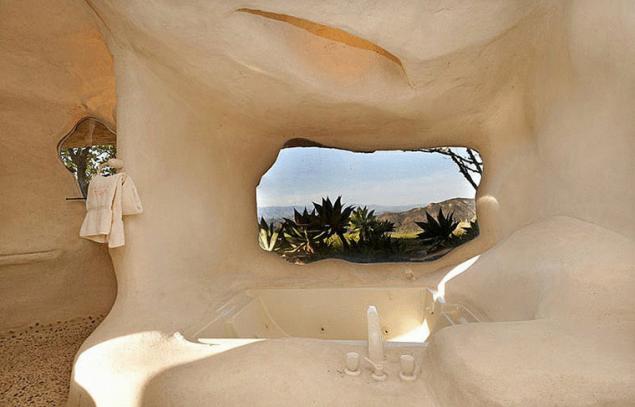 Facade Flintstones Style House looks like it was carved from a single piece of stone, clumsily opened it rough window and door openings. Moreover, the asymmetry and curvature dominate and in the interior design of the house. Low sloped ceilings, huge beams, all kinds of niches and ledges create a cave interior! Only instead of stone walls Flintstones Style House is decorated with earthen plaster! Because of this house looks quite bright and solid in its design, as each room is decorated in a single style.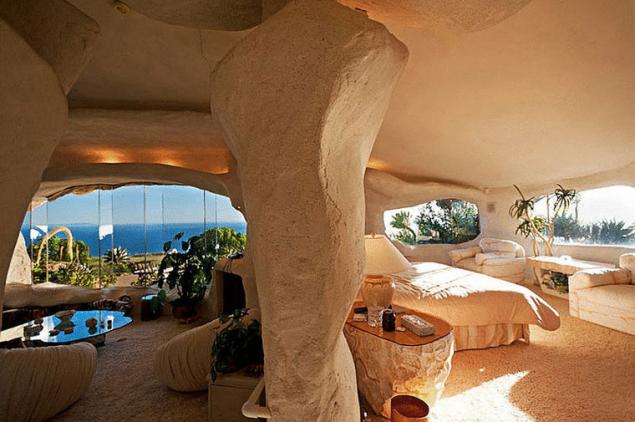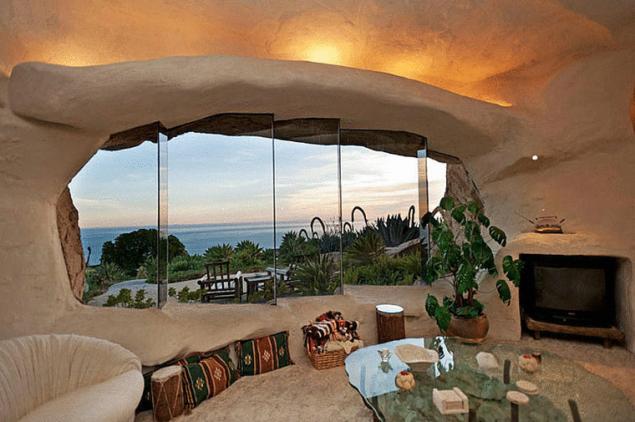 The furniture in the mansion of the extraordinary Dick Clark-and, as unusual as its interior! All of it chosen with impeccable taste and is made to order specifically for the Flintstones Style House. Wicker chairs, stone and glass tables stone tables are ideally combined with the primitive architecture of the house. However, most stone age style is evident in the design of two bathrooms and a small kitchen where all the furniture and fittings are part of the big boulders. By the way, all appliances in the Flintstones Style House, also built in the uneven niches of the walls!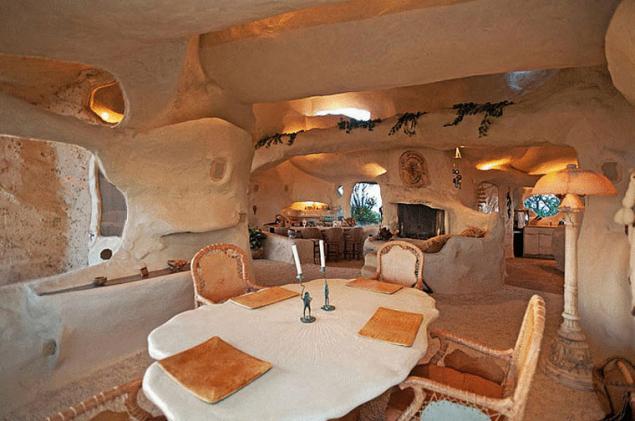 Unusual way decided to design the house and the question of illumination, which is mounted in the ceilings at different angles in the form of lamps, tablets of different diameters. Because of this asymmetry they become like ordinary holes in the stone walls, through which the house gets the bright sunlight! In addition to them, Flintstones Style House decorated with lights and floor lamps similar to ancient vases or amphorae.
Source: /users/104