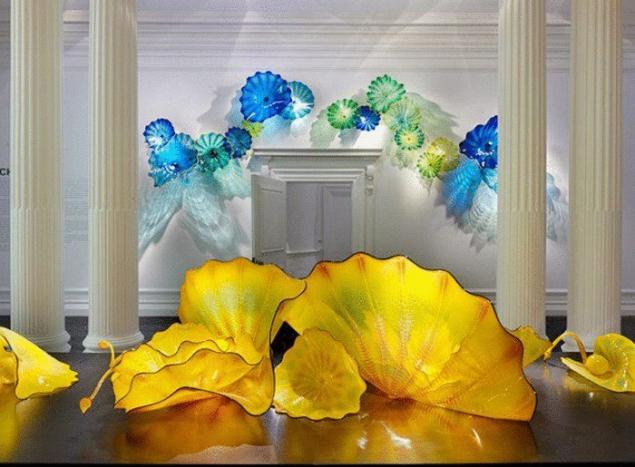 For more than 50 years, Dale Chihuly (Dale Chihuly) is an American artist with Slovak roots, a talented glassblower, author of amazing sculptures of colored glass, pleases us your masterpieces. Exhibitions around the world, museums and galleries, installations and more art projects, it all seems so quite that it seems as if the author creates a story. Fragile, delicate, glass.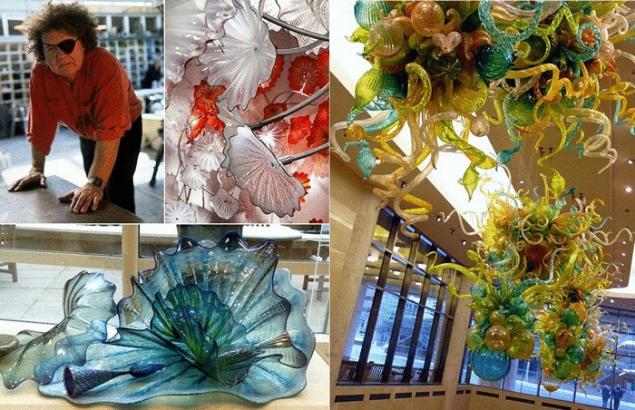 This magician with his fabulous glass worlds known all over the world: no one else is known for such texture and complexity of work, depth of color and variety of forms of whimsical sculptures. They resemble sea shells, leaves and petals of exotic overseas plants, surreal chandeliers, and other objects not susceptible to unambiguous description. It seems that the author deliberately violate existing rules and regulations governing such work. But its worth it, as evidenced by the fame, recognition and popularity that he literally shrouded in from all sides, and has been for many years.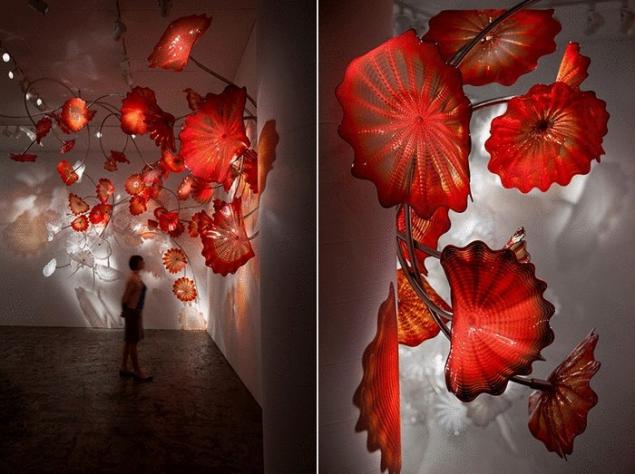 Huge, several meters high, glass sculptures by this author can be both single and multi-layered, consisting of a large number of elements, mounted on one metal frame. A fantastic chandelier with petal-"tentacles", strange flowers and other plants need special attention, not only at the stage of blowing, but also during Assembly. For example, some large-scale installations by Dale Chihuly, consisting of a plurality of such multi-layered works, require about a month to podgotovku, but when everything is built, assembled and ready, from the glass masterpieces of a talented Maestro eye-catching.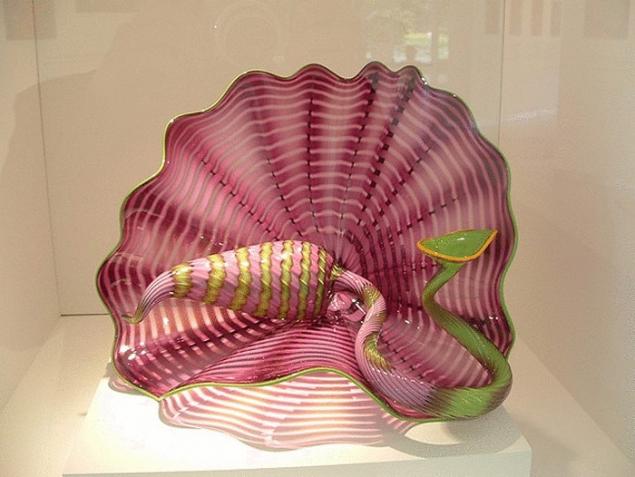 Even the accident that happened with the artist in 1976 and deprived of his eyes, knocked him out and forced to give up my beloved art. Yes, unfortunately, hold the tube and can blow the figures out of glass by Dale Chihuly. But instead, he took on the role of choreographer, producer and Director of each new project, осуществDale Chihuly, glass, sculpture, art, installation, glass artляя overall management of the team of glassblowers and developing the drawings for future sculptures and installations.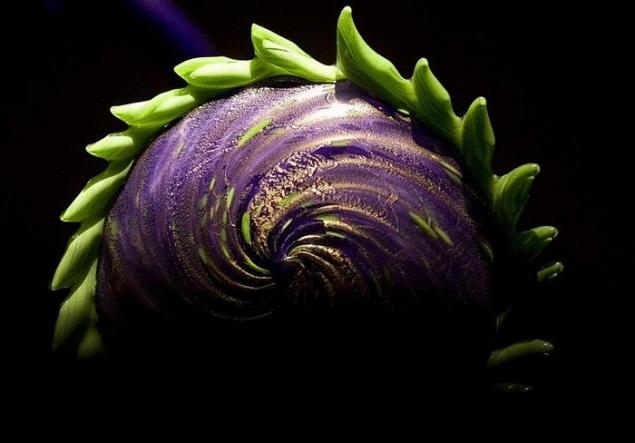 Source: /users/78