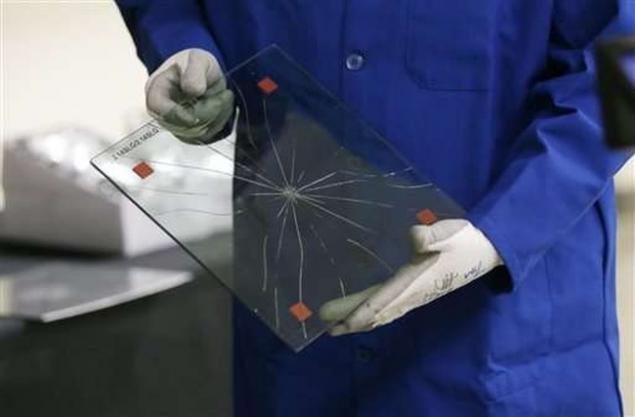 Glass Gorilla Glass is used in billions of smart phones, and now eyeing to it, and the automotive industry. Thin and durable glass will reduce the weight of the car. Due to this reduced fuel consumption and improved driving performance.
BMW AG was the first to put the car in Gorilla Glass. In the past year there was a hybrid sports car i8, in which the instrument panel is covered with this glass. But this toy, but the American company Ford
использует Gorilla Glass on the full
: the new 2016 Ford GT sports car from a partially made windshield, rear window and even the engine cover.
Experts say that this is the main innovation in Car's since 1923, when Henry Ford established a "safe" glass triplex Model T.
Conventional laminated made of two layers of glass between which a heating layer of plastic glued. Upon impact, the glass shatters into pieces not, and remains glued to the plastic: the image pattern, like a spider web.
Windshield Ford GT - a hybrid. The outer layer remains prokalёnnoe glass and the middle layer of plastic, but the inner layer was replaced with a Gorilla Glass - a special chemically enhanced version of Gorilla Glass «car class».
Although replaced by only one of the two layers, but thanks to the windshield was 32% lighter. However, the cost has risen by $ 24-48, but for GT sports car is not essential ($ 400,000).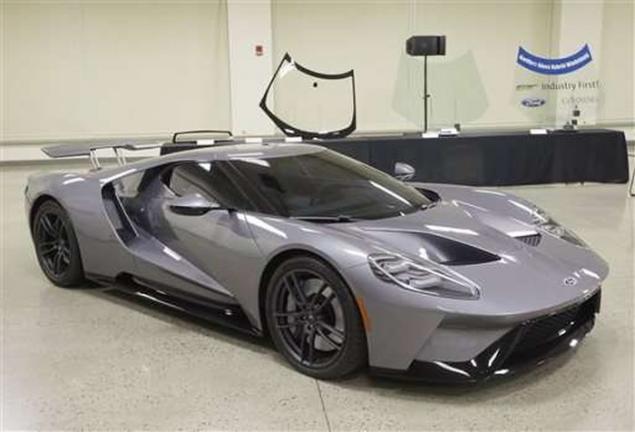 Manufacturer Corning ensures that the glass is fully compliant with safety standards and withstood numerous tests for resistance to impact on the roads and in the wind tunnel. Ford says that it is even stronger than tempered glass. Gorilla Glass does not crack under the chunks of ice where not withstand normal glass. These chunks of ice, as in the photo, pretend a strong hail.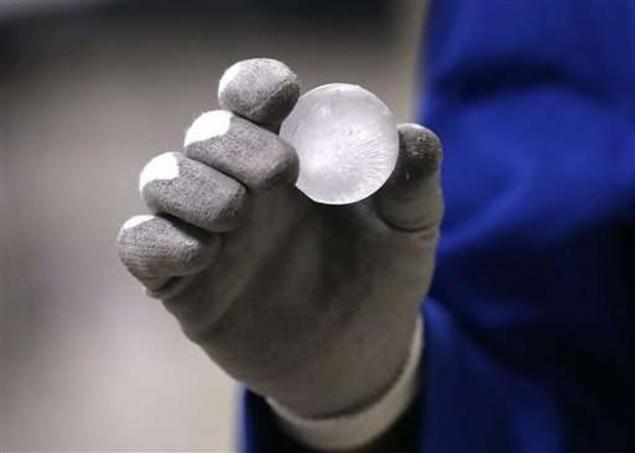 For side windows Gorilla Glass does not fit: it is too strong. Automakers are specifically set out there without a safety breakable glass plastic layer to the driver and passenger can knock them out of the car in case of an accident.
Mark Gorilla Glass appeared on the consumer electronics market in 2007. Ford and Corning began to collaborate on automotive-grade glass in 2012. Simultaneously, Corning is working with several other carmakers: they all try a little bit to reduce weight of the car to reduce fuel consumption and meet new stringent standards of environmental performance, which will soon come into force. In general, car manufacturers reduce the weight of all possible ways. For example, Toyota makes Prius V wagon roof of durable plastic.
shot of a piece of ice in a glass with a layer of Gorilla Glass h3>






If the value of Gorilla Glass falls, it can be put not only in the sports car Ford GT, but the budget "Lada".

Source: geektimes.ru/post/267776/