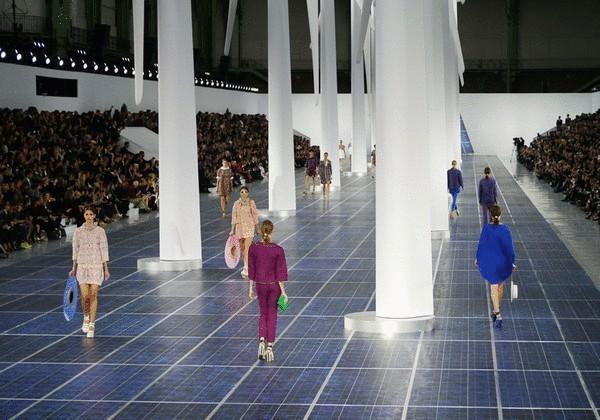 Alternative energy — solar panels and wind power — is now in fashion! And, in the truest sense of the word "fashion". As evidence of this assertion can cause unusual show, which took place recently as part of Paris Fashion Week. Because the display of new clothes by Karl Lagerfeld took place on the podium, which was made from solar panels and decorated with huge windmills.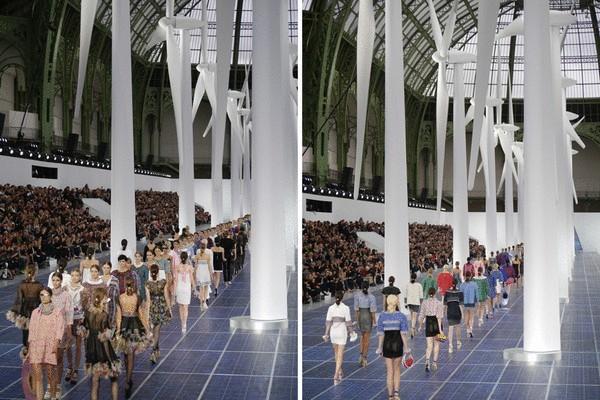 Not so long ago on the website Novate.Ru we talked about Solar Roadways technology that will transform the highway and footpaths in solar power. While in Paris recently, solar panels were created and other space for movement — the podium.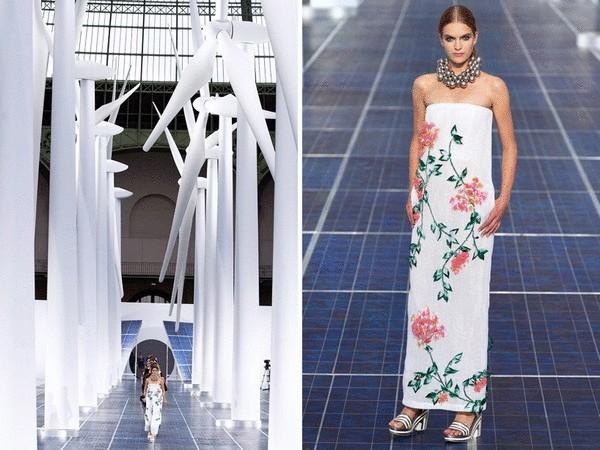 The idea is to turn the catwalk into a plant that produces alternative energy, according to Karl Lagerfeld, appeared to him in that moment, when he was walking in one of Paris parks, sat down on a bench to relax and took a deep breath, light breeze, rolled over him. Inspired by the flow of energy received from this blow, the Maestro had the idea to use the wind as a metaphor for fresh forces and new trends in fashion.
And, to illustrate the power of the wind, Lagerfeld decided to decorate the podium while showing his new collection of clothes by thirteen huge wind turbines, arranged in two rows. Supplemented with these elements a large number of solar panels lined on the catwalk as the floor covering.
Source: /users/78