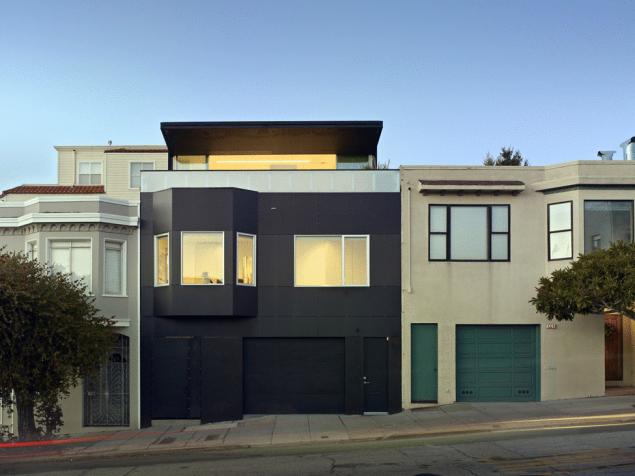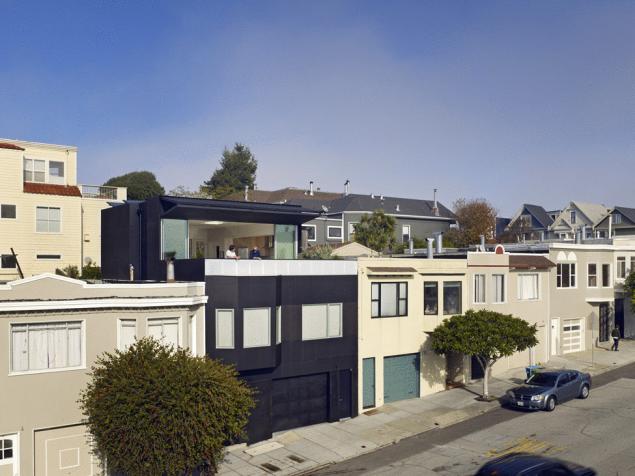 Private house in San Francisco was designed by architects SF-OSL. The total area of the residence is 2,225 sq. m. the Customer wanted not only to restore the residence, but also slightly expand living space. Given the close neighbouring buildings, the only possible option was an additional floor. Local legislation is not allowed to change the facade of the building, with the exception of the trim and Windows, as this area is a historical part of the city, and the authorities seek to preserve it in its original form.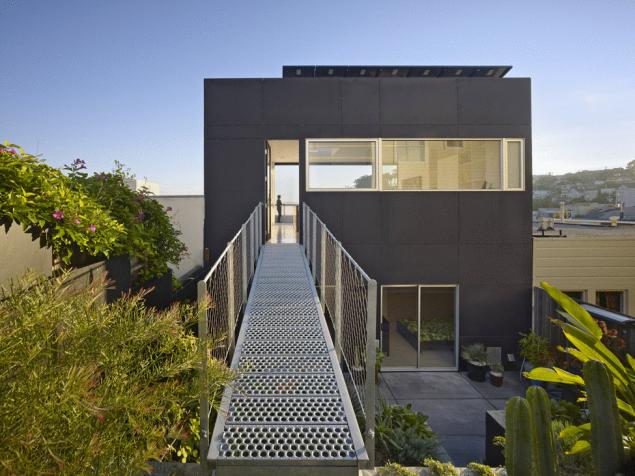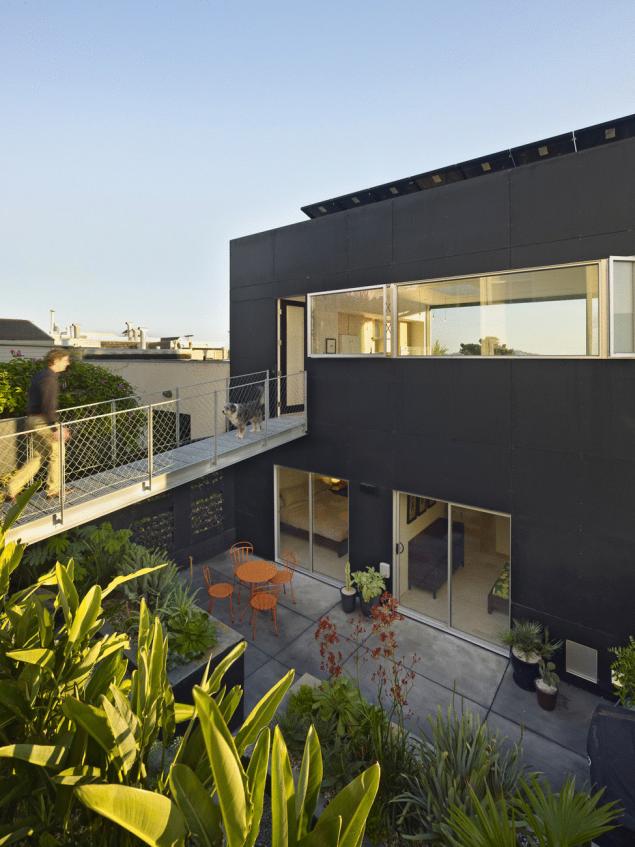 An additional third floor is a combination of indoor and outdoor space. It was issued to living room, dining room and kitchen, while the bedrooms left on the second level. The back yard was involved in the project fully. A relaxation area and a garden not only decorate the residence, but significantly expand it.
The interior uses simple materials, according to the wishes of the customer. Wood and glass dominate the decoration and interesting ways contrast with the glossy surfaces. The project was based on the principle of sustainability. So, in its implementation of recycled materials, and the energy is generated using solar panels.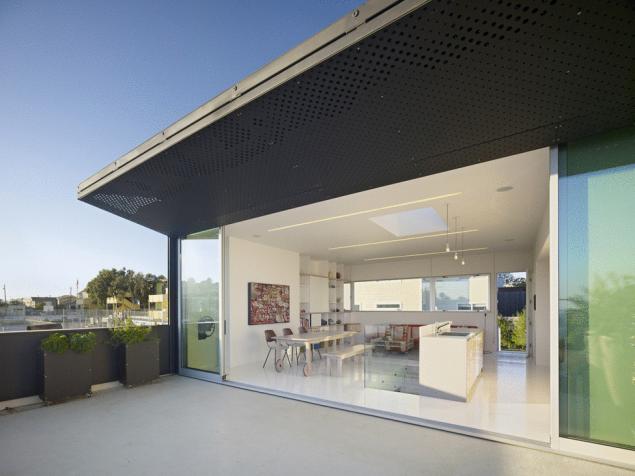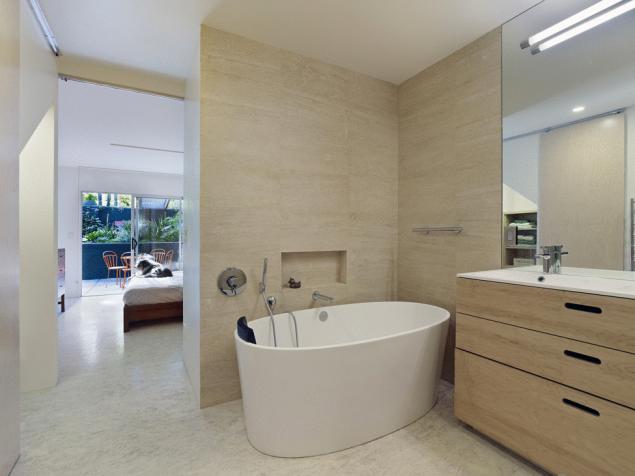 Source: /users/104