Design company Prospective Design Studio has managed to combine in a harmonious Union of high fashion and high technology, creating a new concept called the Mini Projector Bangle. On this subject it is impossible to understand that this is not just decoration for your wrist, but also a useful business accessory, designed to help you organize all kinds of presentations.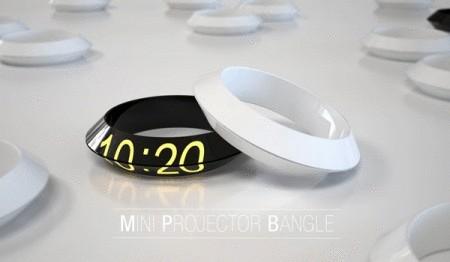 Gone are the days when, in order to make the presentation, the employee had to drag a suitcase full of drawings, plans and diagrams, and came into the audience for a long time to set up a special sophisticated equipment. Now with the presentations, no one no problem, it's not just a cute bracelet, but a device, including a powerful projector with high resolution and USB data storage. And designing presentations with its help it is possible on any flat surface without any additional devices.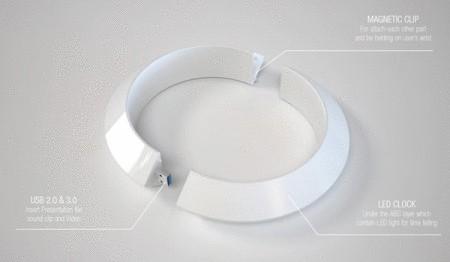 To control them you just need to slide your finger across the body of the band to move from one slide to another, either by touching to switch on the led display showing the time. The novelty, executed in black and white, must appreciate the working women who prefer not only look stylish, but also to benefit from it. After all, for these women and created this amazing device, able to significantly ease their lives and to create the best conditions for successful work.
And not only for work and not necessarily women can use this device. Very convenient, for example, will take it with me on holiday to a country house and make a friends film screening outdoors using a projector or just use it at home instead of occupying the free space of the TV screen.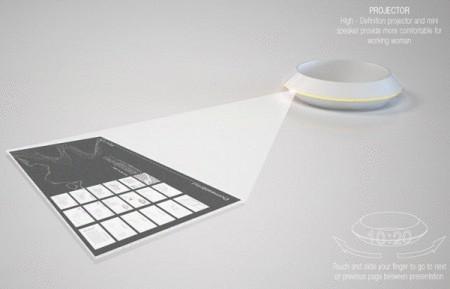 Source: /users/104