Japanese chemical company Asahi Kasei Plastics North America is currently working with Unified Energies International to develop the Windstrument wind turbine. The aim of the project is ensuring the entire world available renewable energy. Because, as a rule, wind turbines represent a huge awkward fan, not only disfiguring the beautiful natural or even urban landscape, but also the one with huge size, so there is always the problem with the choice of location for their placement.
This turbine with blades unconventional shape of a conical helix are developed for use in the provision of energy as living spaces and large-scale public projects, including entire communities, industrial centers, and agricultural groups.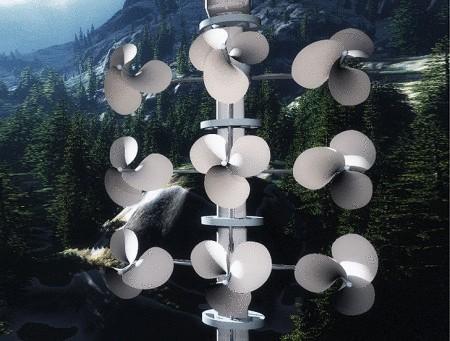 The system is designed for installation on roofs or on poles, is affordable, quiet, powerful, safe for birds and extensible. And to install this wind turbine is no need for special equipment, since the diameter of the wind turbine is only 1.27 m at a weight of 5.4 kg. But microconstituent much higher than in standard turbines: the minimum wind speed required for electricity generation is 0.9 m/s.
The device has been extensively tested in the wind tunnel Jacobs/Ford Detroit and field tests for more than 3 years in some of the harshest climatic conditions on Earth. According to the data obtained the average output of a wind turbine is 1.2 kW at a peak power of 3.2 kW (but this requires a wind speed of approximately 76.4 m/s).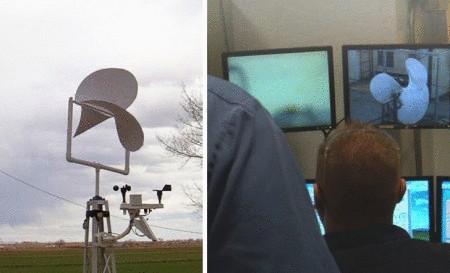 Source: /users/104