On the old pier in the British city Sowande built cultural centre. Thinking through the nuances of design, designers have not forgotten about the birds living in the neighborhood.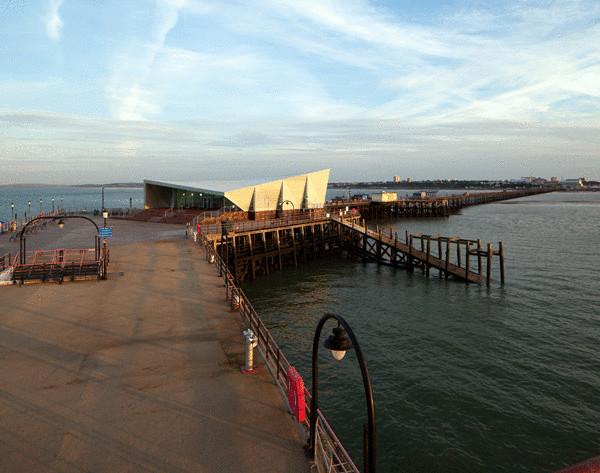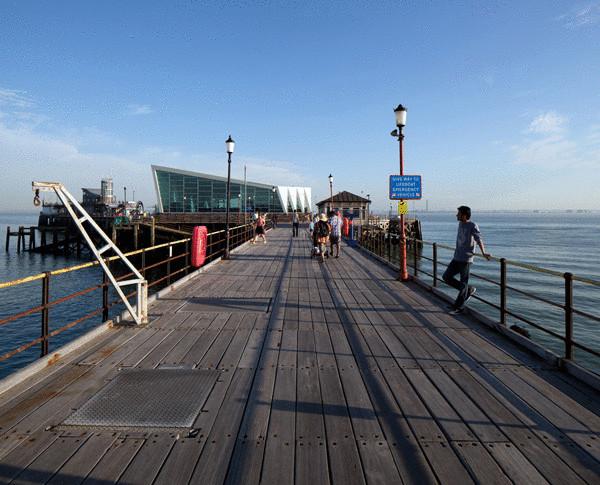 In the town of Southend – on – sea (Essex, UK) is one of the longest and oldest piers in the world, survived several fires, shipwrecks two world wars and a number of reconstructions. It was built in the Victorian era, around 1830, but the new buildings did not appear on the pier since 2000. In 2009 the Landscape Institute UK has announced a competition to design the cultural center, which was won by the group in the Bureau White Arkitekter, Sprunt and engineering company Price & Myers.
Building with an area of 376 sq. m is very different from the Victorian buildings of Southend. It is intended to connect the city with the coastal area. Fearing flooding, the authors of the project decided to raise the construction on the Foundation of 1.5 from the level of the pier. The system of reference beams allowed to redistribute the weight and reduce the load on the old cast-iron pylons of the pier. The metal frame of the building weighing 170 tons collected in Tilbury the docks, then on a cargo barge moved to Southend-on-sea to the installation site, and placed on a pier with the help of a powerful crane. The whole operation took 24 hours.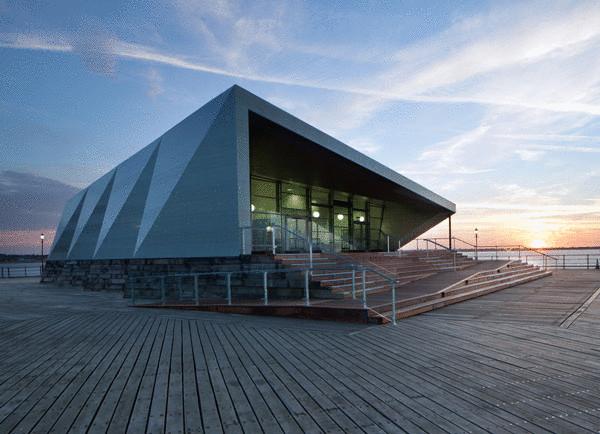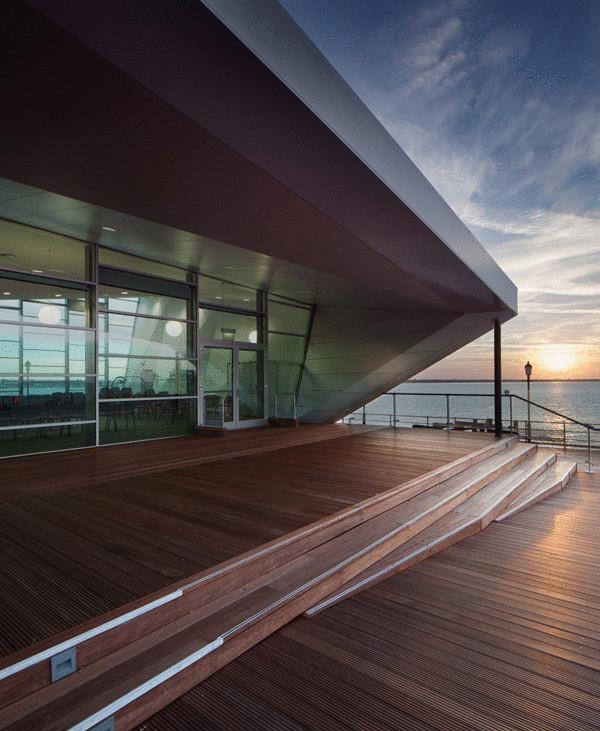 The southern and Eastern facades are entirely glazed. Because of this, first, inside a panoramic view of the coastal part of the town, and secondly, building exterior can be seen through. The facades are equipped with architectural lighting, finished fiberglass GRP.
Fundamental to the design of operated roof, located at 9 m above the ground, lies a complex shape — a hyperbolic paraboloid. Projecting this surface, the architects used 3D modeling software Catia, which is used mainly when creating new airplanes and cars. The roof and walls are made of special laminated wood panels from which you build the deck of a modern yacht. The tree is protected by a waterproof membrane.
In addition, in the process of construction used steel secondary smelting and greenish glass. Colored glass was chosen to ensure that representatives of the nearby nesting colony of common kamnasaran stopped crashing into the facades and die, taking the transparent wall for an outdoor space. To solve this problem, the authors worked closely with the Royal society for the protection of birds (RSPB).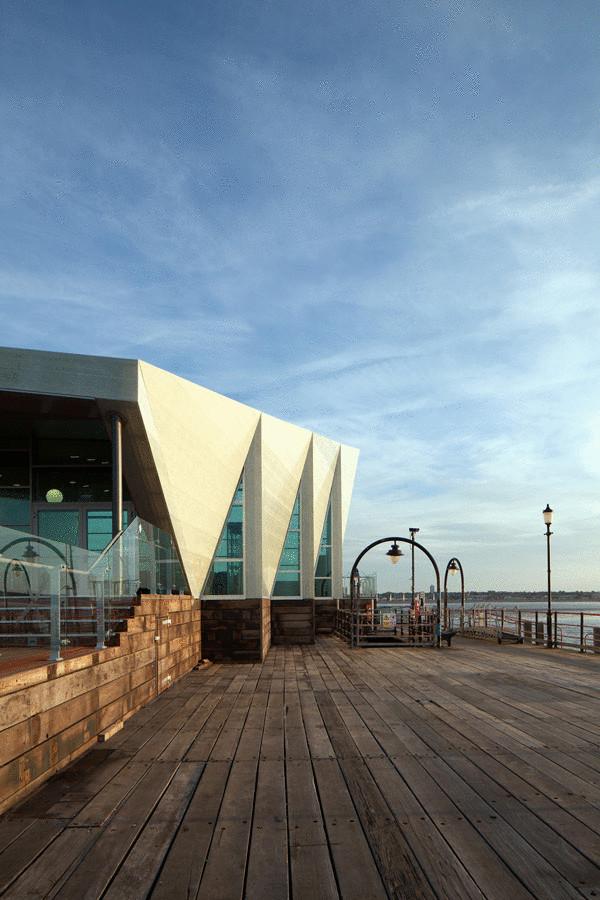 The dynamic curves of the ceiling in the main hall of the center plastic to imitate the natural waves of the sea. There will be art exhibitions, performances, theatrical performances, film screenings. To the main space adjacent to the art Studio, café with terrace, kitchen, storage room.  
Source: /users/104