Complex, design Bureau AQSO arquitectos office in Morocco made up of modules of size 6x3 m. of these cells, depending on the location in the General layout of the grid are formed of five apartment types.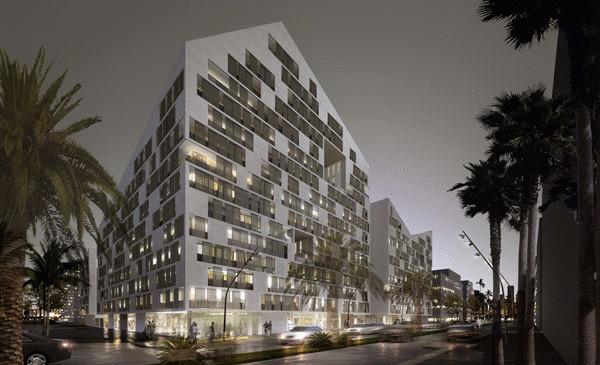 For the construction of a residential complex variable number of storeys allocated an area of 10 000 sq m in the historic district Afna city of Casablanca, close to the old airport. The site is located between broad Boulevard and Park area with low-rise block. According to the draft, the center of the composition are two courtyards, which are surrounded by a ring of buildings. Structurally they are not related, however, the stylistic decision of all cases United.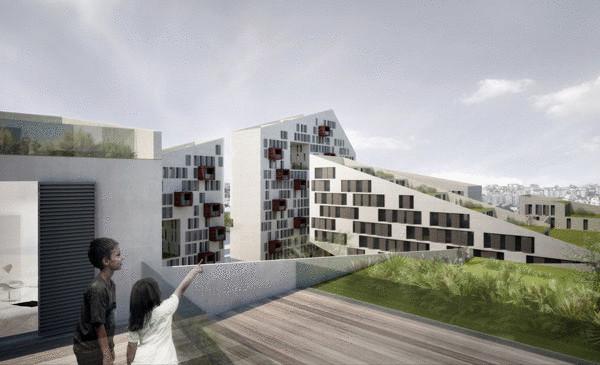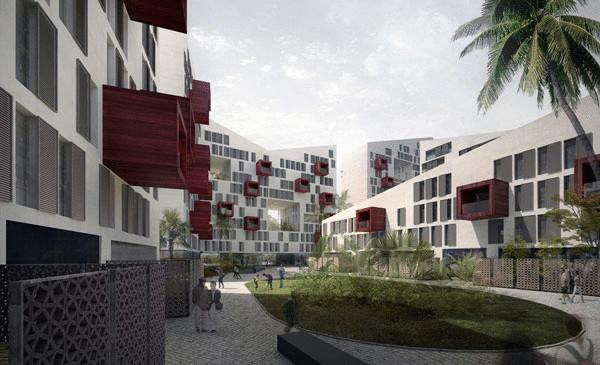 The characteristics of all the houses can be called a terraced planted roof, contrasting the volumes of balconies protruding from the walls, and through openings in the buildings were barred. Balconies protected from the sun by sliding panels-blinds. Openings with bars intended for arranging patio where people can relax in the fresh air. In addition, through these holes into the interior to get fresh air. Paths winding through the courtyards, pave natural stone. It is expected that the courts would be artificial reservoirs. Landscaping is presented in two tiers – upper (trees) and lower (squat Bush).
It is assumed that only the residential complex will be presented to five types of apartments ranging from 70 to 160 sq m Planning grid object consists of modules with an area of approximately 18 sq. m. Accordingly, in the cramped apartment of such modules is four, and in the most spacious – nine.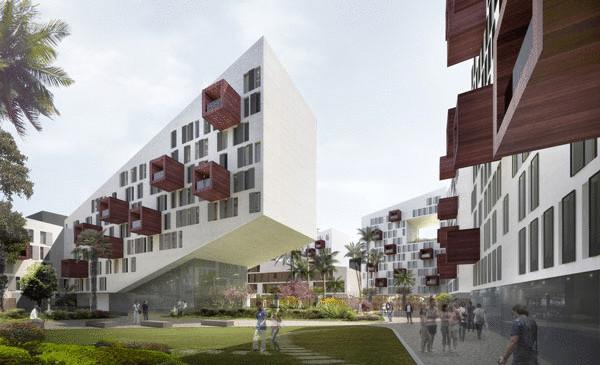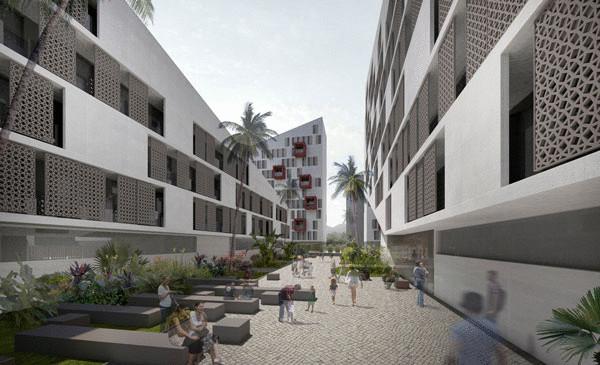 Source: /users/104