In the advanced countries of the West has published numerous amount of research that seeks to determine the ranking of the best main battle tanks of the world today. Analyzed in great detail previously created the most famous western tank ratings were able to identify that they all share a common characteristic error, which makes their results are not legitimate - they are made by the subjective evaluation without reference to the calculation modeling tank battles that is used is based on close using the calculations of real tactical and technical and combat capabilities of the particular sample under consideration tank compared against other samples tanks. Well acquainted of the key mistakes of Western experts in the preparation tank rankings, ranking the first domestic tank built on the key parameters of any weapons - combat effectiveness, ie performance.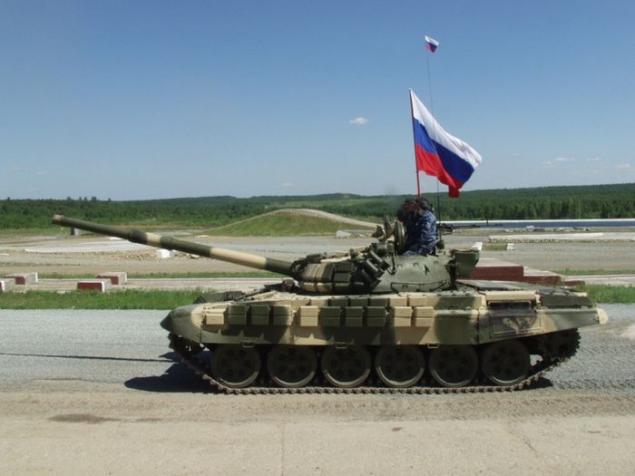 The basis of the combat effectiveness was originally invested two main key parameter of the tank. The first parameter and a second security firepower. For modeling were taken the most advanced to date, main battle tanks tankostroitelnyh all major world powers: Pakistan Al-Khalid Mk.1, Indian Arjun Mk.1, Ukrainian T-84 MBT BM, British Challenger-2, South Korean K2 Black Panther, French AMX-56 Leclerk, German Leopard-2A7, an American Abrams M1A2 SEP version 2, an Israeli Merkava Mk.4, Polish PT-91M Twardy, Japanese Type-10, Chinese ZTZ-99A2, the Russian T-90MS Tagil. Tank as a combat unit in itself is not very effective on the battlefield. Simulation is carried out taking into account that each main battle tank was considered in the application at the level of a tank battalion. The basis for a tank battalion was taken battalion staff of 41 tank. When modeling complex settlement as a basis for the fight taken counter tank battle. Maximum initial distance fighting between the tank battalions was set at 2 kilometers. During the simulation, the firepower was calculated taking into account the individual advancement of the JMA and the use of ammunition specific to each type of main battle tanks. The level of training of the crew all the same test tanks were set at 0, 75. The calculations individually consider the real level of protection and reservation characteristic for each analyte tank. Firepower Pakistani Al-khalid Mk.1 asked feathered armor-piercing discarding sabot projectile MBA-44U "Mango" and MBA-48 "Lead" with the equivalent of 650 mm armor piercing steel homogeneous armor; Indian Arjun Mk.1 condition for simulation was equipped with an equivalent BOPS Israeli armor penetration of 800 mm; Ukrainian T-84 MBT was equipped with the new BM Ukrainian BOPS MBA-48 "Potter" with armor penetration of 800 mm; American Abrams M1A2 SEP Version 2; British Challenger-2; South Korean K2 Black Panther; Japanese Type-10 equipped with American BOPS M829A3 800mm armor penetration; French AMX-56 Leclerk French armor-piercing projectile with an equivalent of 800 mm armor penetration, German Leopard-2A7 was equipped with a German shell DM-43 with armor penetration of 800mm, Polish PT-91M Twardy projectile MBA-44 "Mango" with armor penetration of 650 mm; Chinese ZTZ-99A2 Chinese analogue of the Russian missile MBA-48 "Lead" with a penetration of 650 mm and the Russian T-90MS Tagil under the terms of the simulation was equipped with the most modern Russian projectile MBA-60 "Lead-2" with the equivalent armor penetration 720 mm steel homogeneous armor . In terms of modeling the oncoming tank battle battalion against battalion, the winner was determined by the rating of the tank complete destruction of the enemy tank battalion. Higher in the ranking of the tank between the tanks dobyvshimi same number of wins is determined by - comparing the number of surviving (keeping the combat capability) in the battle tanks in victory battalions, thus higher estimated level of combat effectiveness of a particular sample of main battle tank on the battlefield over their competitors rated . The first place ranking - main battle tank T-84 MBT BM (Ukraine) The simulation oncoming battle tank battalion to battalion managed to obtained results reveal that the first place ranking is only one tank - Ukrainian T-84 MBT BM, who managed to win all 12 victories in all twelve simulated battles conducted with all subjects tanks. Modeling confirmed that the Ukrainian main battle tank BM Hold on firepower and protection, for the time being has no peers analogs among modern and advanced tanks in the world. Survival Ukrainian tank BM Hold after each of the battle was not less than one battle-worthy company, which was also the highest rate of survival among other samples main battle tanks tankostroitelnyh other world powers. Numerical modeling conducted almost showed that BM Tank Hold at a given time among all members of a tank of the world has the most advanced armor protection, which, in combination with built-in dynamic protection of new generation "Doublet" gives the tank incredible by today's standards security.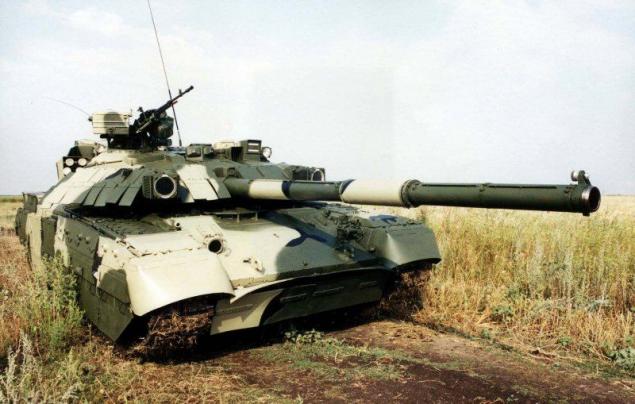 Ukrainian main battle tank T-84 MBT BM developed in Kharkiv Machine Building Design Bureau named after Morozov. The best main battle tank of the world in 2012 Ukrainian T-84 MBT BM produced on state enterprise "Malyshev Plant" in Kharkov. KMDB in a complex of Malyshev Plant since the days of the Soviet Union is a leading forge world of tank. From assembly plants Tank Malyshev Plant were such legendary masterpieces of tank development as tanks: BT-5 / BT-7, T-34, T-44, T-54, T-64, T-80UD Birch.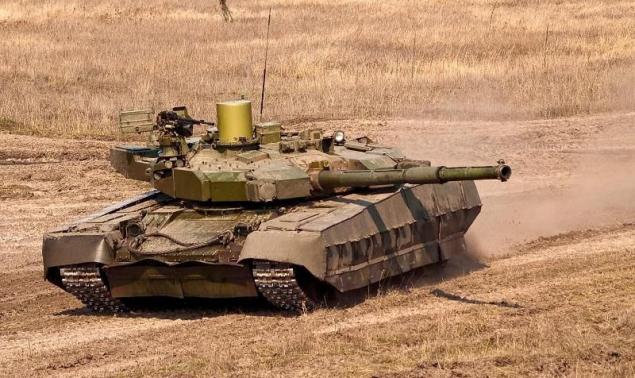 The second place ranking - Leopard 2A7 (Germany) and M1A2 SEP Version 2 Abrams (USA) Second place world ranking tank modern main battle tanks divided German tank Leopard 2A7 and American M1A2 SEP V2 Abrams. Leopard 2A7 tanks and M1A2 SEP V2 Abrams won in 12 simulated counter-tank fights 10 wins, one draw (among themselves) and allowed only one defeat, losing only one tank to take first place - Ukrainian T-84 BM a stronghold.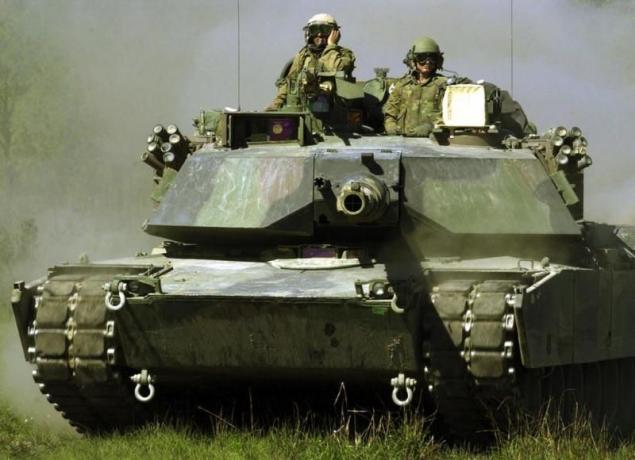 Between a counter tank battle tanks Leopard 2A7 and M1A2 SEP V2 Abrams brought in a draw, knocking battalions one second to one survivor of fighting tank. Thus showing that the Leopard 2A7 tanks and M1A2 SEP V2 Abrams tanks are having the same level are comparable firepower and protection of a small margin in the direction of the German Leopard 2A7. Occupied the second place the American M1A2 SEP V2 Abrams and the German Leopard 2A7 indicates that the US and German tank developed in step with the times and takes a leading position among other leading Western powers tankostroitelnyh.