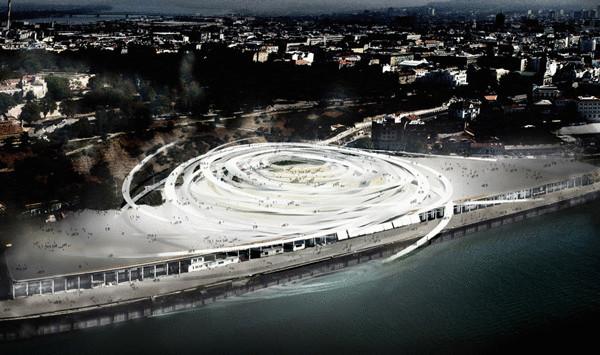 Japanese Sou Fujimoto architects office proposed to the Belgrade project is an unusual public space. In the historical centre, on the banks of the Sava river, near the Kalemegdan Park and the ancient fortress can be a huge concrete spiral, integrating pedestrian paths and transit hub.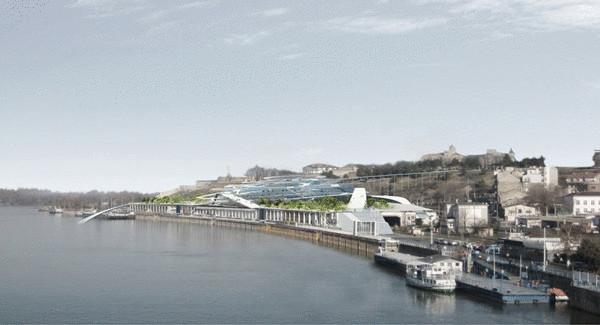 The head of the Bureau of SOU Fujimoto calls his creation a floating cloud. Indeed, a giant spiral seems amorphous, unstable. However, the design of pedestrian ramps resting on the ground, and pillars, installed under defined adjusted corners, very stable. For rigidity of the loop ramps will be connected by horizontal and vertical bridges.
Thus in the historic quarter of Belgrade will arise a kind of center of attraction for tourists — the "loop" walking route from which to see the sights of the capital of Serbia, to look at the city from a height.
In the center of the spiral structure will be the atrium – a new town square, surrounded by shops, restaurants, cafes and entertainment venues. Under the square will be equipped with multi-level car Park. The complex Beton Hala is included and transportation hub, where you can sit down on any form of transport – bus, tram, ferry.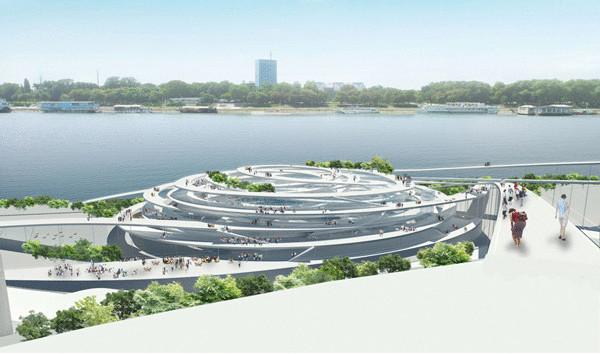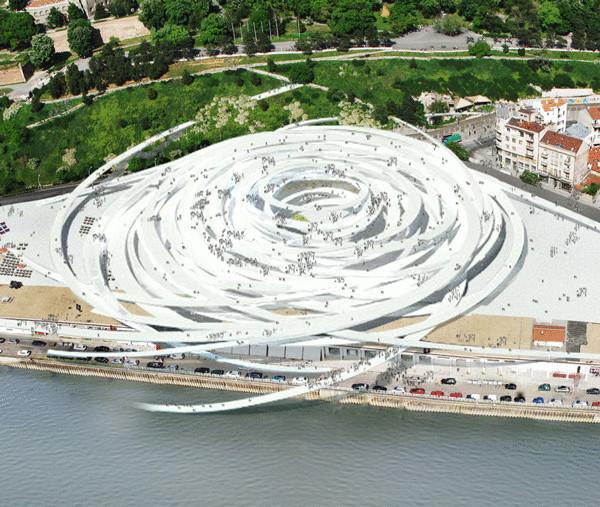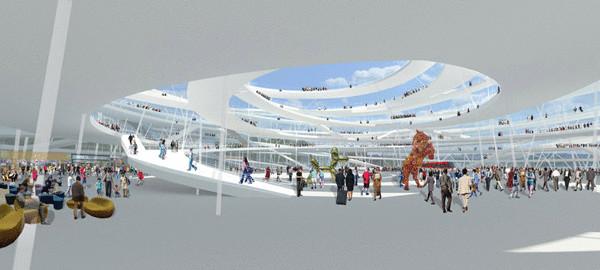 Source: /users/104