Introducing a motorcycle that differs from its counterparts. Alessandro Tartarini, the son of the founder of the manufactory ", Italjet" Leopoldo Tartarini, this week demonstrated the new concept in motorcycle show at the international exposition held in Milan.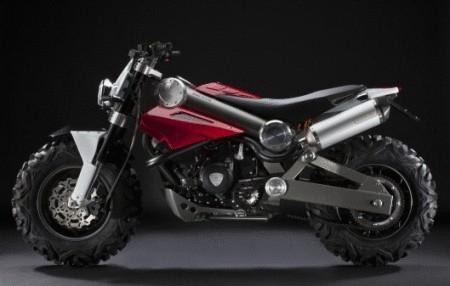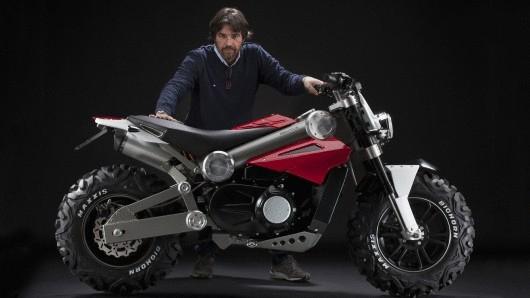 He aptly named him Brutus (not to be confused with the existing electric motorcycle, Brutus, created by Chris bell). This bike is marketed as the "SUV" has a 4-valve cylinder 45 HP, two camshafts, liquid cooled, 750 CC engine with electronic fuel injection and a two speed continuously variable transmission with reverse gear.
Alessandro has not yet declared how much Brutus weighs, but authoritative Italian magazine "Motociclismo" reports that his weight is around 220 kg (485 pounds).It to bleed Brutus in the same weight category, and travel bikes with a volume of 1000 cm cube, such as Multistrada Ducati and BMW 1200 GS.
There are several significant points that must be noted. The first is that tourist motorcycles designed for dirt roads, not for serious off-road conditions. The reason why they cannot be truly recognized as SUVs is that they are too heavy. As a serious off-road motorcycle Brutus "obese" and wonder why manufacturers require you to position the model exactly. Maybe he is the only two-wheeled vehicle, adapted to any conditions and works where other vehicles do not reach, but the specifications proposed exactly the opposite.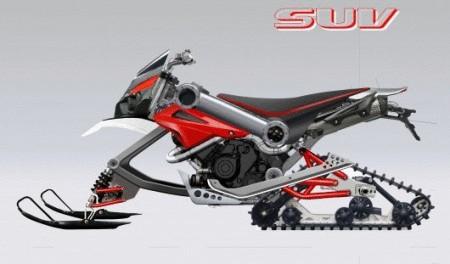 One of the other aspects that are causing concern in Brutus is the lack of suspension 80mm front and 100mm rear, and is about half the speed of the wheel and points to the fact that Brutus is unlikely to develop good speed on the roads. Existing motorcycles different size tires and wheels, and this value is about six inches in front and seven inches at the rear, and this corresponds to the tire of a sports car. In some cases, such as in snow or deep sand, it can be useful, but much of advantages from the point of view of the thrust is lost because of gravity. In all other cases, unlikely to occur additional benefits.In the press release for Brutus it is assumed that it developed outside of fashion and market trends, but it seems that this model was created without sufficient thought and diligence necessary to obtain a viable in-demand motorcycle.In accordance with the press release, Brutus will come with a range of accessories and customizable add-ons, including a sidecar, winch, set fire generators and a winter kit.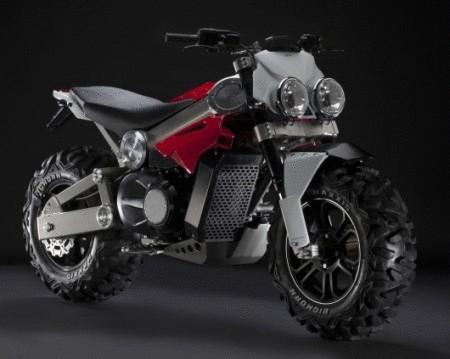 Source: /users/104