What do you think of when you hear the phrase "wooden toys"? It's probably about a difficult childhood. But it is unlikely to think so after you see this children's series called the Coop.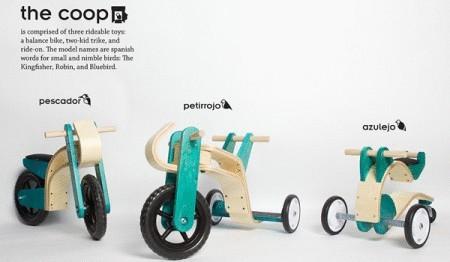 This carefully designed line of toys brings us back to the old simple times, when particularly prized hand-made perfection, not mass production. This series of toys for the little ones at present is represented by three objects: a Bicycle for the balance under the name Robin (a Thrush) that is designed to help your child learn to keep balance, double trike called Bluebird (Kanesaka) and classic tricycle Kingfisher (Kingfisher).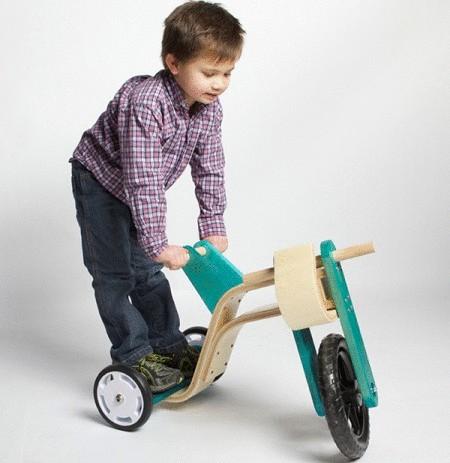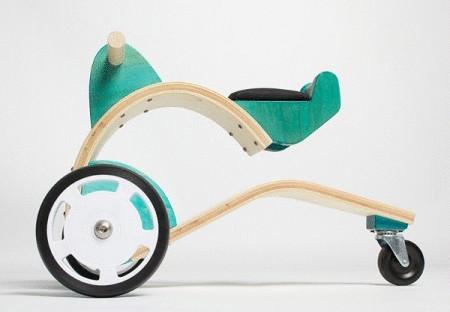 These two trike and riding a bike are the perfect environmentally friendly alternative to plastic and metal products for kids, which combines recycled wood with a universal child-safe fastenings, thanks to which the bike is easy to assemble immediately after taking out of the box with just one ordinary hex key.
All these bikes created by designer Federico Rios (Federico Rios) equipped with thick soft seats, allowing the baby to feel comfortable, even if he doesn't get off his vehicle for hours. Handles made of untreated birch wood extremely comfortable and absorb sweat and grease from hands.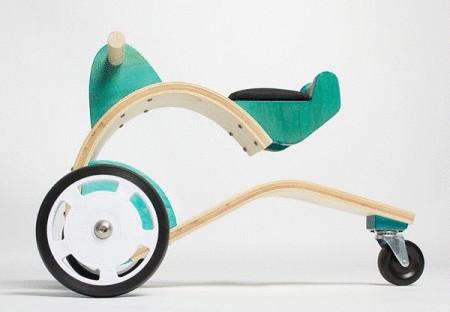 An additional advantage of this project is that once the toy were becoming obsolete, it can be sent back for reprocessing to raw materials was designed by new toys. This incentive can also be provided at a discount for the purchase of new toys of this line. The only weird thing about this concept is the absence of pedals. Maybe the pedal is now too classic item...  
Source: /users/104