Of course, left very little time before the New year and Christmas, but if you still not decorated your tree and want to do it, try to make toys for her own. Believe me, it's very fast, very nice and very exciting. And will give you the festive mood!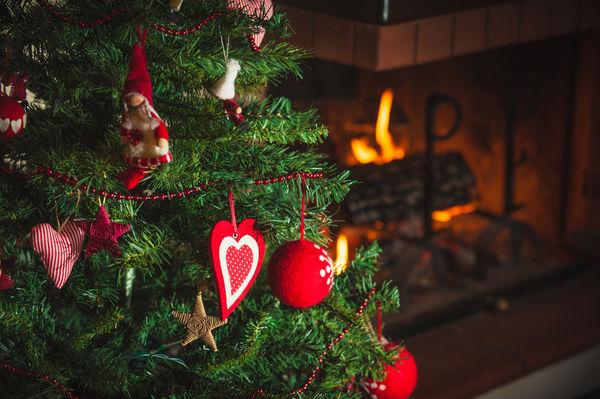 In our country before the revolution, the Christmas tree was placed in honor of the feast of the Nativity. Manufacture of toys in those years was poorly developed, and all were decorated with beautiful forest, either imported from Germany or made with your own hands. Attire the Christmas tree in those days consisted of symbols of events that occurred to mankind. The Christmas tree was accepted to decorate with apples in honor of the tree of Good and Evil, candles and angels as a symbol of purity, and the top was erected a 6-pointed star in memory of the Bethlehem miracle of the Nativity.
After the revolution, to celebrate Christmas and decorate the Christmas tree was forbidden, but to knock this tradition of people's hearts was not under force even the strongest leaders. This period of persecution in secret have manually created the most beautiful and unusual Christmas decorations, and of course, people are still dressed the Christmas tree. Unable to cope with the "spirit of Christmas", in 1935, the tree returned to life, but the role of the tree for the New year.
During this period, the beauty outfit has undergone strong changes, and each time, with each new stage in the life of Russia, changes were added. The form and content of toys has varied from year to year. The images of leaders on the Christmas balls were followed by images of military subjects, etc.
We live in an amazing age, we are able to see past many generations, we can not only buy unusual "stamped" a toy, but to create the most original and unique of my own. We can decorate the Christmas tree with all you would wish from glass candy to homemade balls and bears. I have collected for you in this article, interesting ideas and ready-made master classes Christmas toys.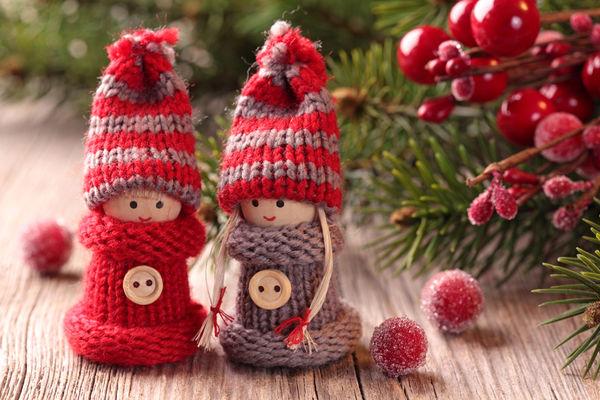 1. Decoration of cakes and cookies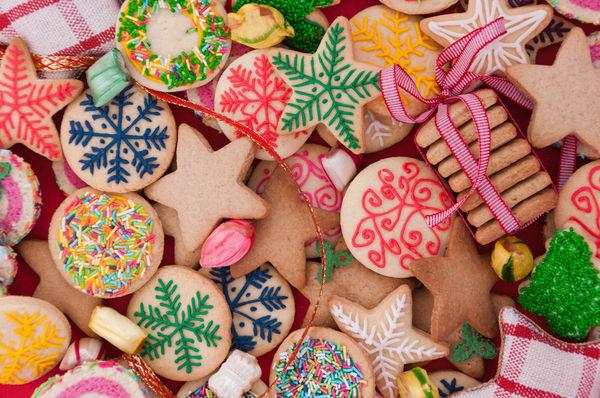 This ornament is very ancient and traditional. Earlier the cakes were decorated with icing, gold and silver foil, and used pure gold leaf — so thin layers of gold, which they instantly stuck to the surface and eat them along with a carrot. But many years ago people could not imagine that there will be dyes a rainbow of colors and a variety of delicious decorations.
2. Toys of salt теста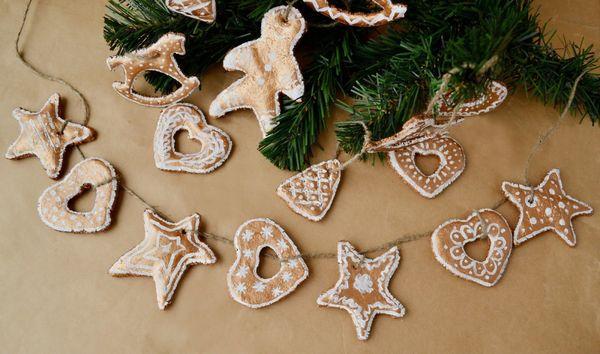 This item has common roots with the previous one, but although edible toy from the salty test in question, they look very appetizing, stored for a long time and are very simple.
For salt dough you will need:
2 cups flour
1 Cup salt
about 250 g of cold water
Mix everything together, then roll out the dough and cut out figures. You can just at the stage of creating a test to add the dye and the toy will be more interesting, thus it will not need to cover with paint. Then toys need to dry in the open air it will take 2-3 days, and in cool oven (50 degrees) with door ajar — 6-12 hours. The dried figures can decorate: cover with paint, glaze, decorate with buttons, shells, beads, pebbles etc.
Salty toys interested in creating even the smallest fidget. While this option is not only economically profitable, but also very attractive.  
visual master-class of creating a lamb from salt dough
3. Toys from beads
What could be simpler than stringing a wire bead and bend it into any shape, which only our heart desires? And how many beautiful beads to braid!
Also very nice toys from scraps of brocades and other textured, interesting fabrics, beaded, beads, and sequins.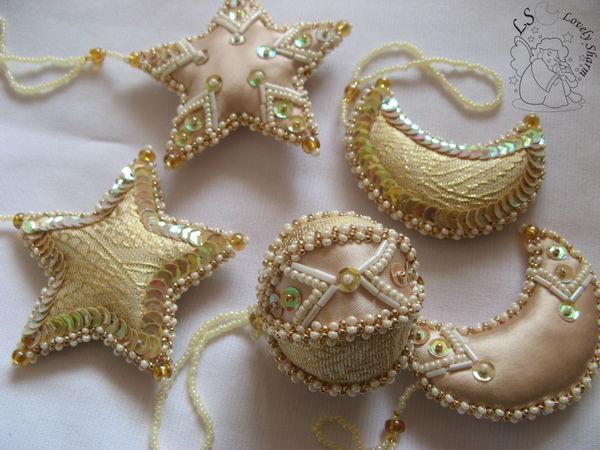 4. Toys from pompanos this toy we began the celebration this year. Heart becomes warmer even when the branches of the tree looking at you fabulous owl or a fluffy lamb.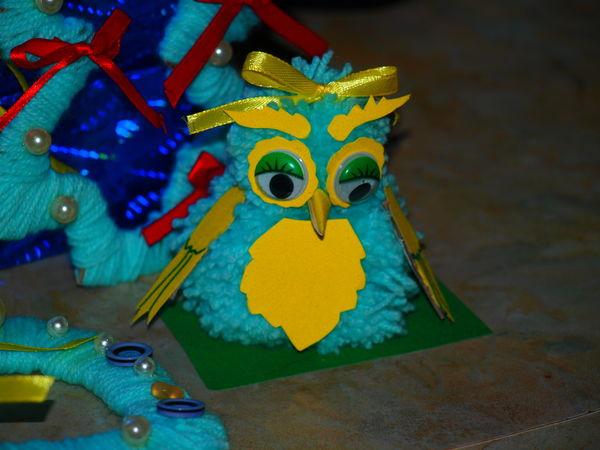 For the realization of this toy you will need any tangle of thread, a bit of cardboard and glue. The thicker the string, the less it will go to create a pompon. Eyes can buy ready-made or draw on the cardboard.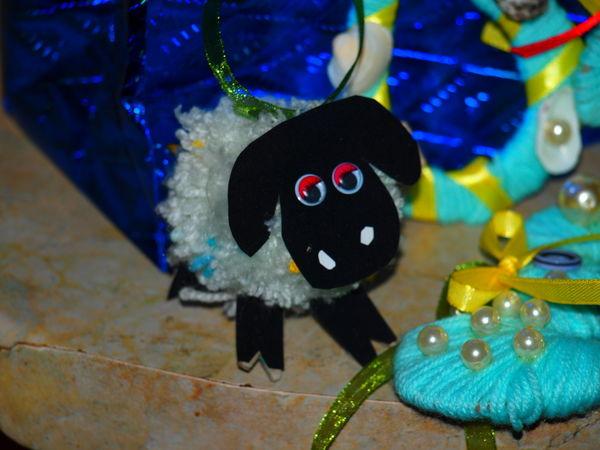 Cut out of cardboard or any other dense material the circle and begin to wrap the thread. When the hole is difficult to miss the pencil, feel free to cut along the contour of the circle with your thread. An intermediate patch the beam thread and remove the cardboard. Now resposive pompon — ready ornamental material! POM-POM make up a beloved animal and decorate cut out from cardboard details: horns, hooves, eyes, etc.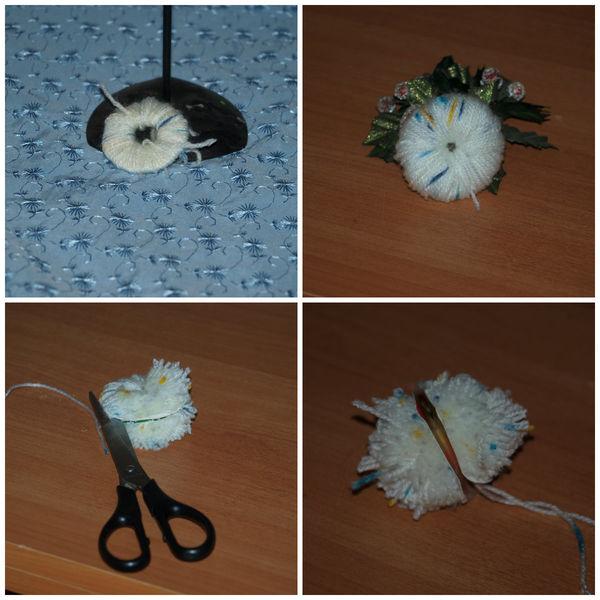 5. Snowmen out of a sock and крупы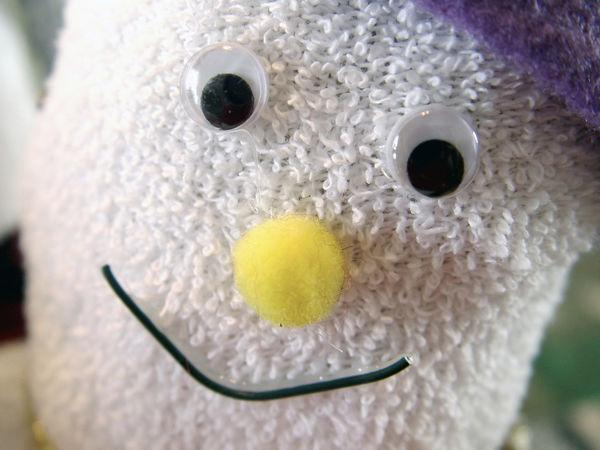 Your sock has holes comrade? It does not matter, in the new year can be fulfilled the wildest dreams, even if they belong to wear. Was the toe, and became a snowman! Pour in a sock some rice, tied with a ribbon, separating the head of the future snowman from the body, the remaining portion filled with rice and tie tightly. On the head of a newly made snowman you can wear a toe of the child and to make a hat, sew on the bead eyes, draw a mouth and Rouge my cheeks and pencil, paint or your mom's shadows (careful with this!). And dreams of the sock taking shape!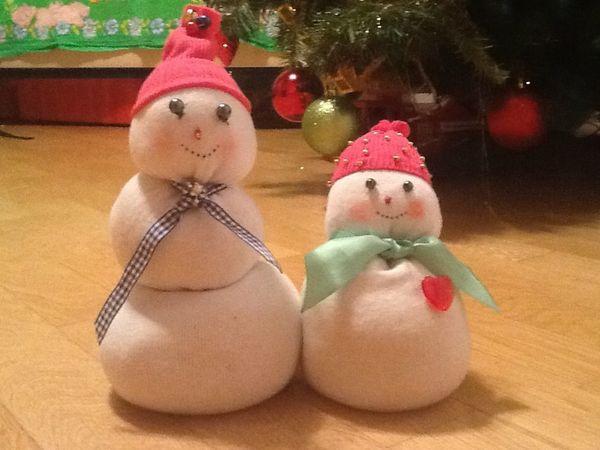 6. Toys from ниток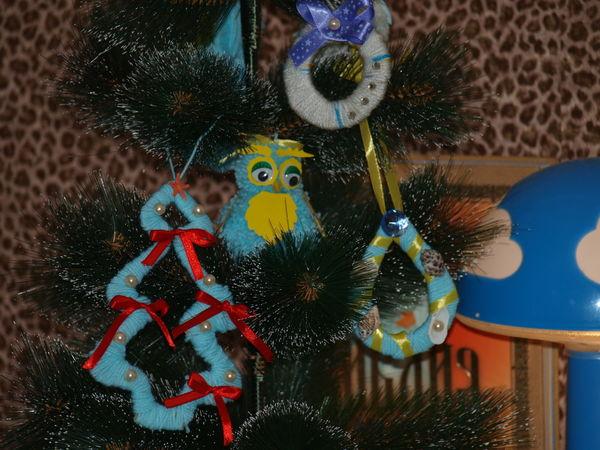 Essentially close to the POM-POM, as the materials for creation will go the same.But it is important filament structure. What it will be silkier, more interesting game will turn out. Cut out any figures from cardboard or foam and wrapped with yarn, decorate all that comes to mind: buttons, glass beads, beads, bows, etc.
You can take strands of dense texture to create angels or men.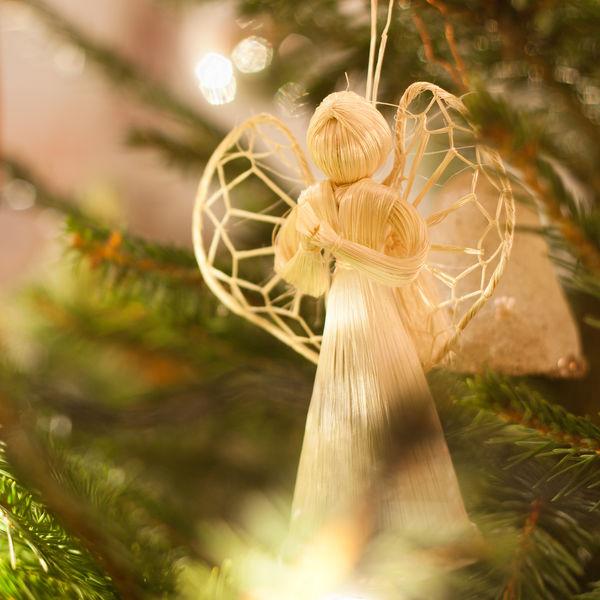 I had different viscose yarn, beads and buttons, shells from the sea of ribbons. In the course went all that came to hand.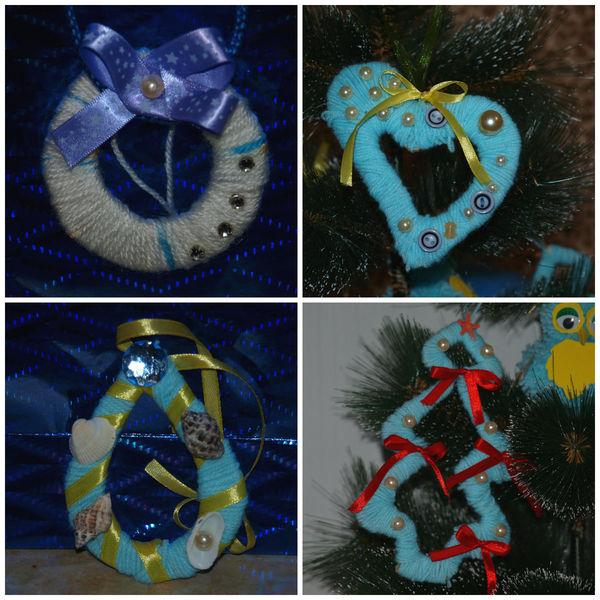 7. Toys from фетра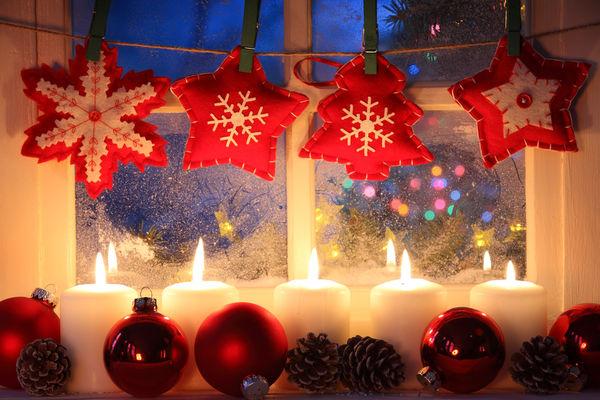 I really like these toys, by itself, the felt material is timeless, its such a special soul, and if you breathe that soul into a form — any tree will become irresistible.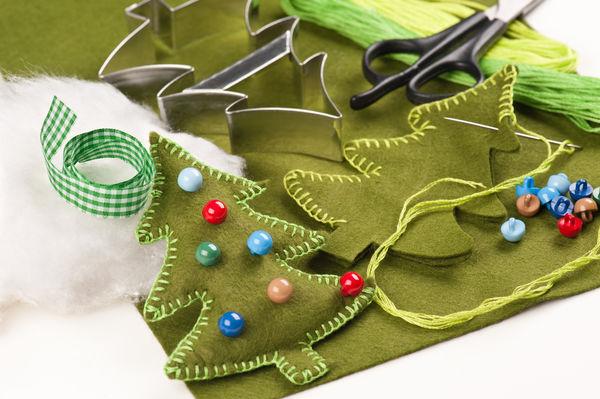 8. Toys from веток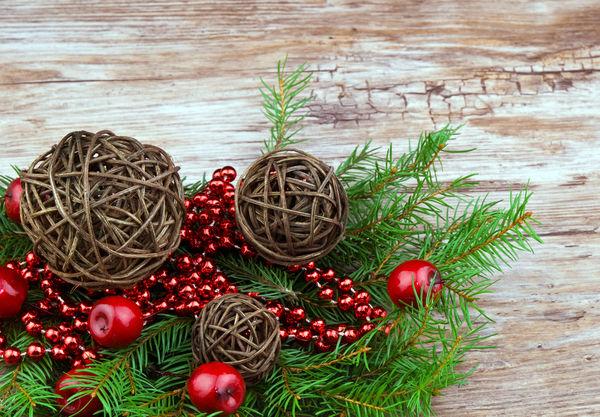 Using thread or wire, different branches and loved the spray paint, you can create a very unusual figures from snowflakes to fawns.
This category can be attributed, and toys made of straw, this material is very pliable and easy to use. When I was little, my grandmother in the village we did ourselves bears, horses, and angels made of straw.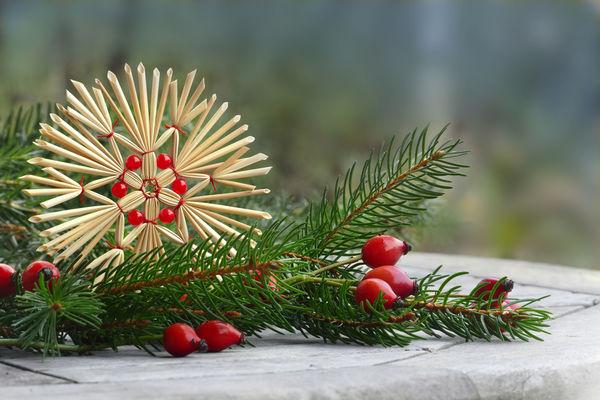 Then it was not factory sequin on sale, and we decorated our DIY pieces that we were able to find, now the problems with no decoration, so don't forget this kind of toy.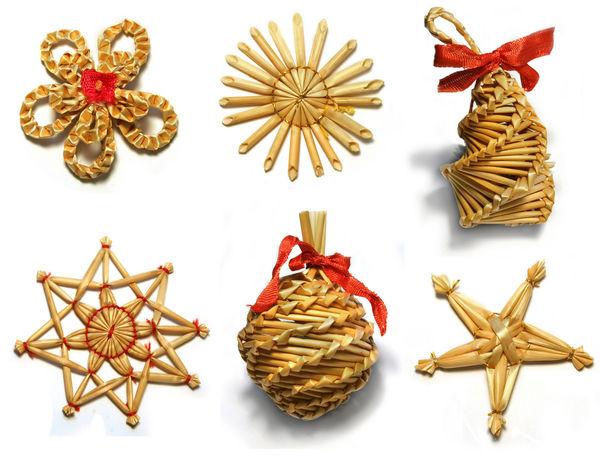 Agree that in such toys, there is something so far from his childhood?  
9. Decoration from foam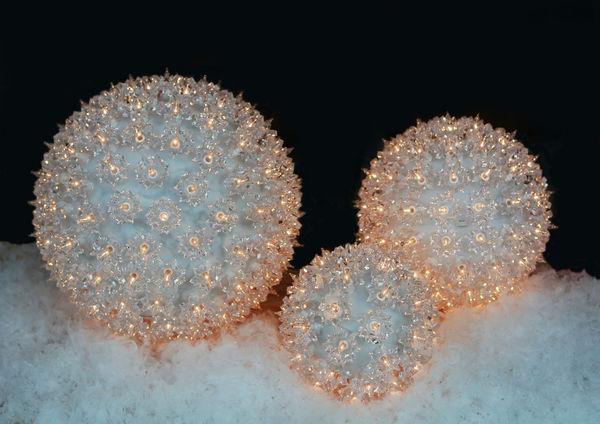 There is quite simple: cut the foam to the desired shapes — cube, ball, oval, heart, etc. — and decorate to taste. To decorate these figurines can be decorative with ribbons, lace, beads. Use transparent glue "Moment Crystal" to stick to our billet to the form. The easiest material for creating jewelry, in my opinion. In this case unreasonably expensive "stamped" toys of him in the supermarket. Creating a toy this material at hand, we get a truly grandiose masterpiece.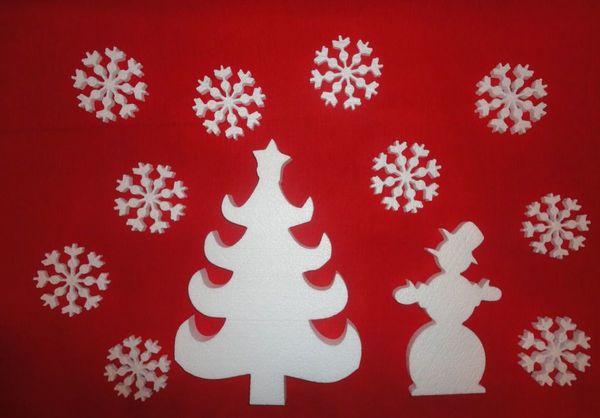 10. Toys from бумаги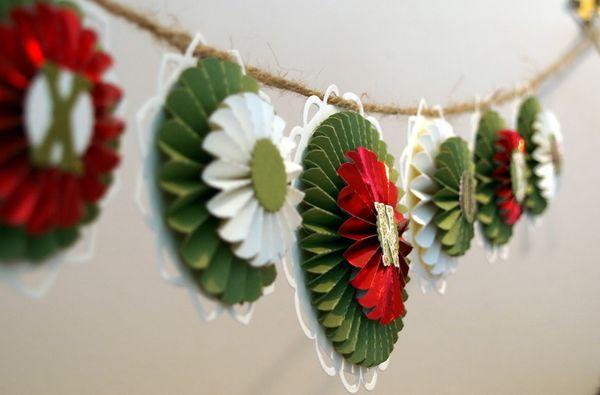 The easiest material but he is able to convey all the feelings from the upcoming holiday. Even with the help of white paper to create an unusual decoration of the house.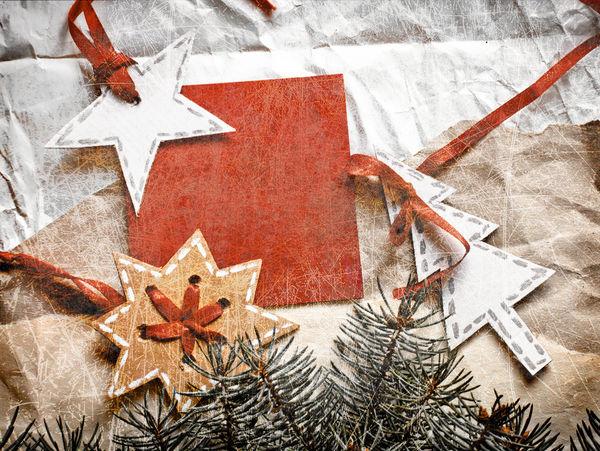 But these interesting cones can be constructed from colored paper.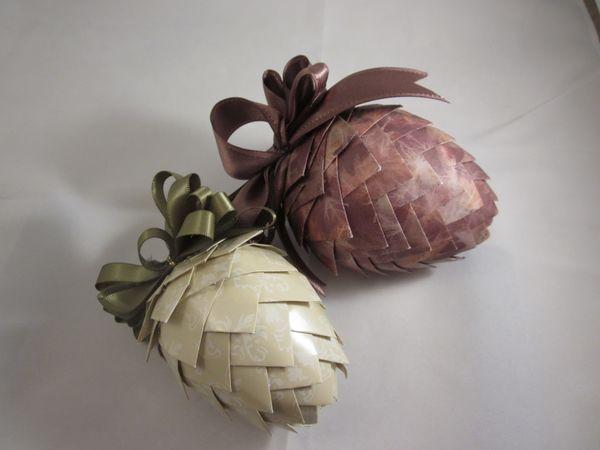 These balls are also made in the technique of modular origami.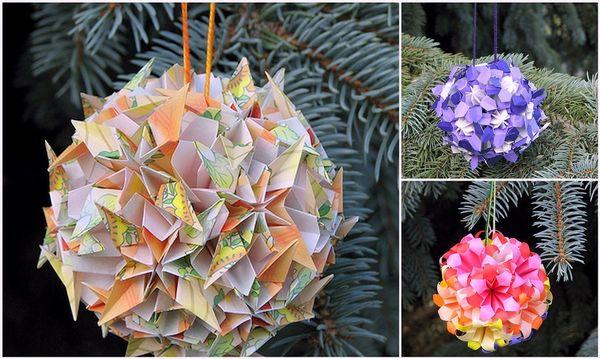 If this technique of creating paper jewelry for you is too complicated and long, you can make the most simple paper decorations that even toddlers using PVA glue, thread and paper.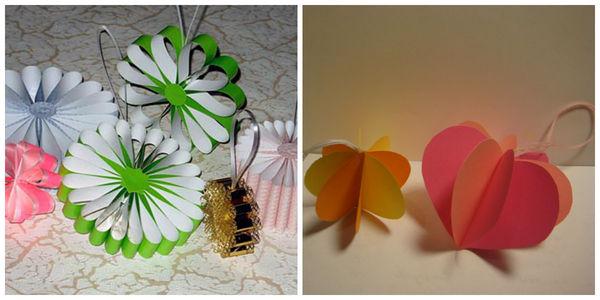 11. Toys from felted шерсти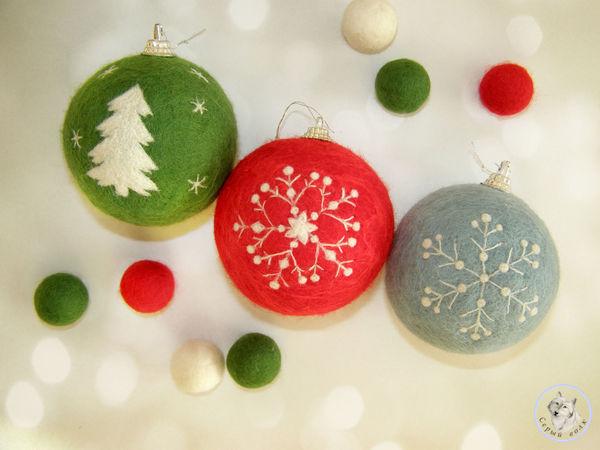 With the help of this art are great toys.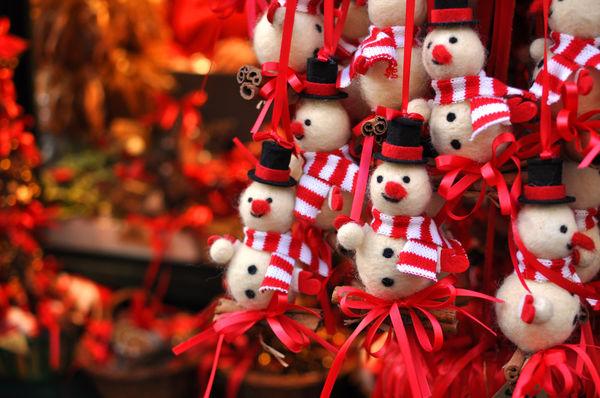 A master class in wet felting wool.  
12. Christmas decorations from lampochka rush to dispose of used light bulbs, they could come in handy in the New year. Using only one color and ribbon, you can decorate your house and tree with such unusual toys.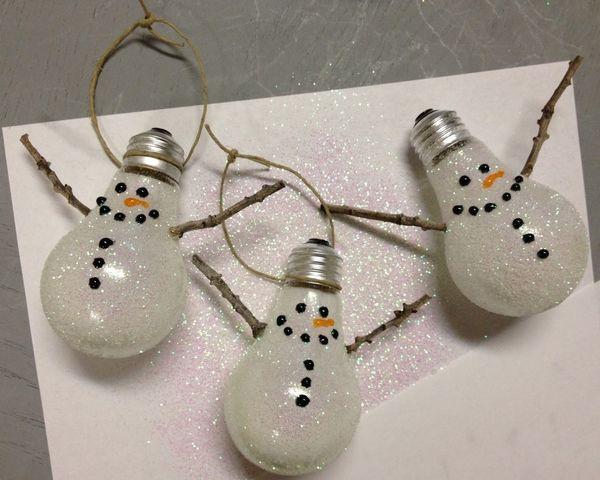 During the war years this type of toy was very popular. In our time enjoys a great interest and I must say — not in vain!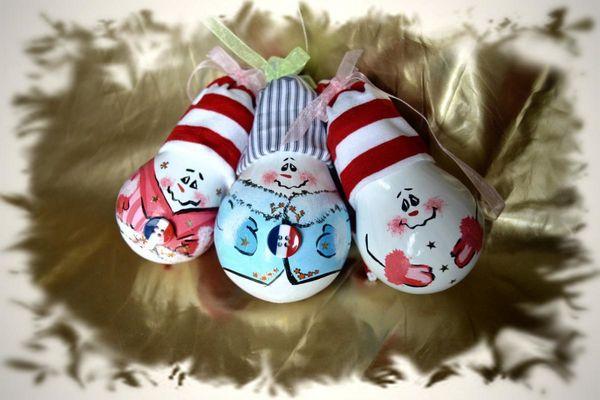 13. Christmas ball made of caramel Chupa Chups as you are such a mouth-watering ball?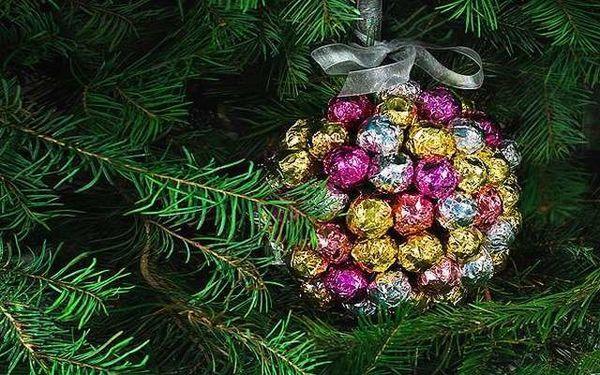 Take the foam, cut out a semicircle, wrap our candy colored foil and stick in the floral foam or sponge our Popsicles. In the center is inserted into the wire passing through the sponge, and the bottom ends are fixed on the ball, so he will not fall from our tree.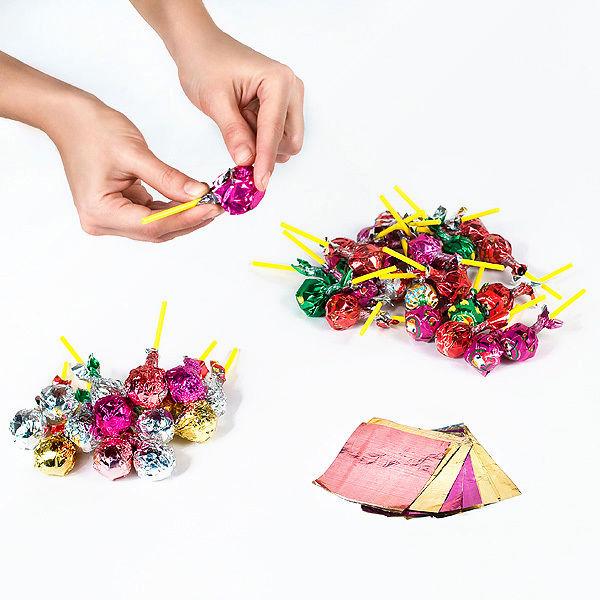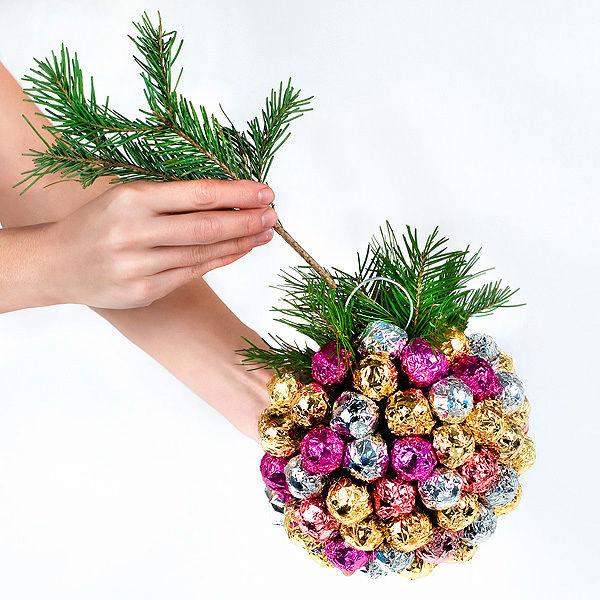 And this is only a small part of the toys and decorations you can make yourself. Be creative, use any means at hand: embroider, knit, decorate, paint branch and sculpt from polymer clay, and your toy will be for you the best!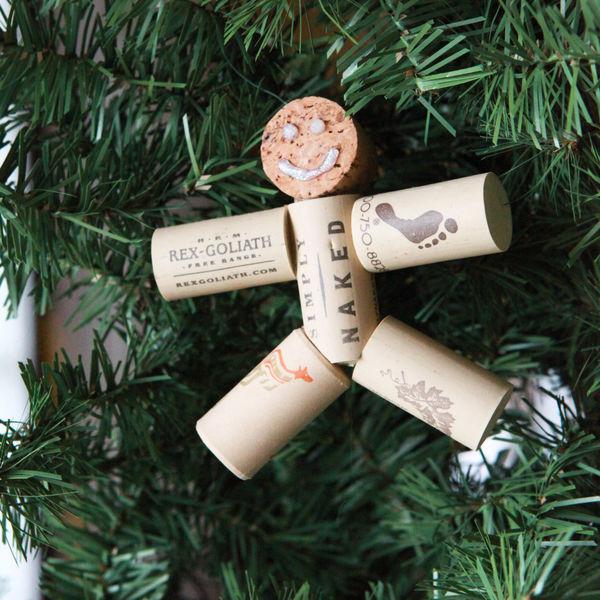 I know a family where deliberately not buy or make toys based on practical and intuitive considerations. My advice to you: don't deprive yourself of children and childhood. Christmas decorations bring to the house an extraordinary feeling of joy and warmth, which rebnok will carry with me through life and give it to your kids. Love each other! Raduyte yourself and loved ones! Necessarily dream, master of the toys! Happy all New year and Christmas!  
Source: www.7dach.ru