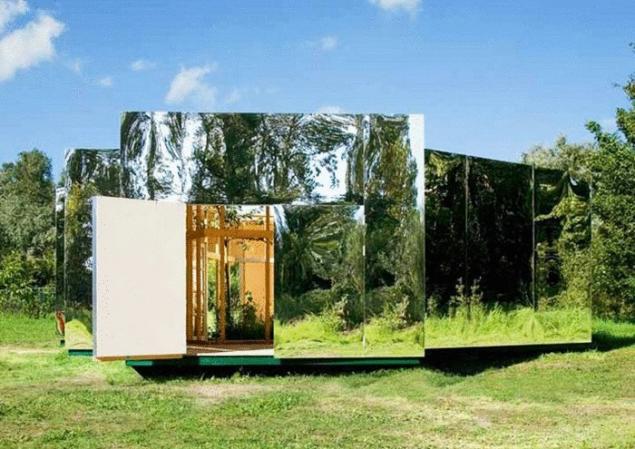 Architecture is good and different. Unfortunately, not every building, indeed, adorns the place where it is located. Or at least not spoil it. Particularly sad is the situation with structures built in the nature. But the art Studio the Archive, which appeared recently in the vicinity of Amsterdam, this is a good example of a constructive approach to the relationship of architecture and nature!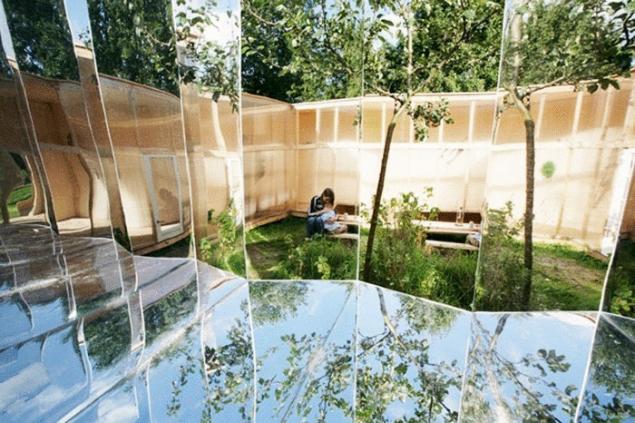 The fact that the building is the art Studio of The Archive built by the company Bureau Lada to order Atelier Malkovich exists in complete harmony with the surrounding nature. It stands in a clearing in the middle of the forest on the outskirts of Amsterdam, but from the side it may seem as if this building's not even there!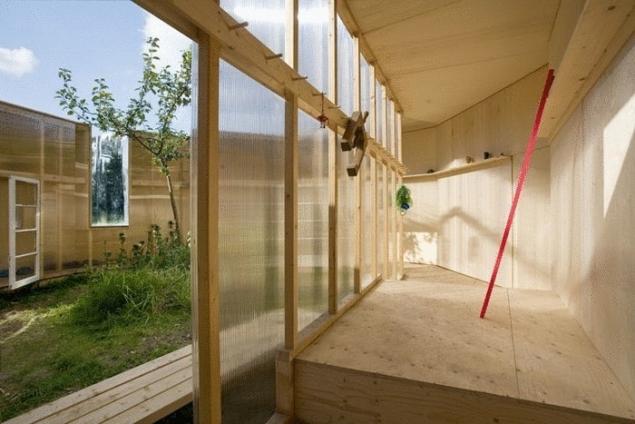 The fact that the external walls of the building: The Archive is completely covered with mirrors that reflect the natural objects around, and make the structure almost invisible to the people!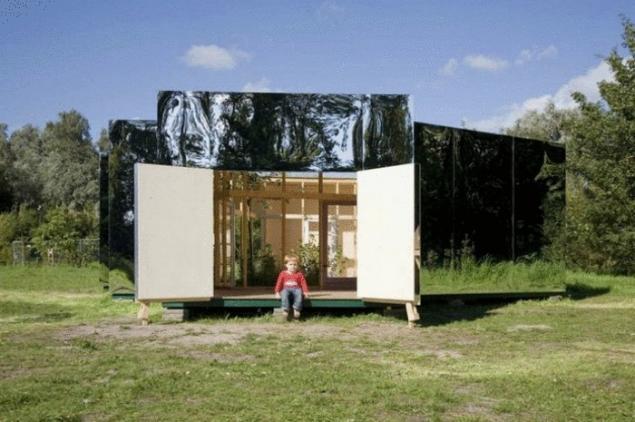 To suspect that something is wrong, being on the same meadow with the art Studio The Archive is possible only in case, if you carefully look closely. And really gives this building its only door, which opening exposes the inner space of this building. The Archive is a looped gallery, which is located inside the open space. Atelier Malkovich is built at this site a small vegetable garden where they grow organic vegetables for their Lunches. I am not, I'm in the house! Remember how in childhood we repeated these words during all kinds of outdoor games? Now the workers of the Atelier Malkovich can say this, talking about your work!
Source: /users/276