All models of LADA, AVTOVAZ who is preparing to release in the next few years.
After the merger with the alliance Renault-Nissan, AvtoVAZ began to change. In addition to the more careful attention to customers at least in words, the Volga auto giant began to produce models more frequently than every 30 years. Now we know what news will bring us in the coming years LADA.
Click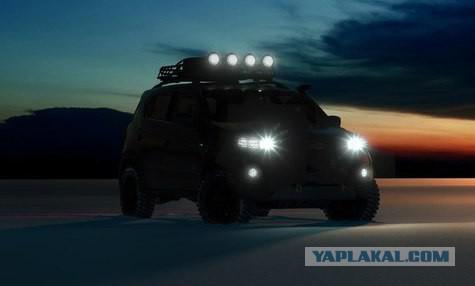 LADA Vesta
Already at the Moscow International Motor Show will debut a new sedan Lada Vesta. However, the status of the concept car he will wear for a long time before in 2016 the first cars will reach dealerships. Design Vesta created under the direction of Steve Mattin Swede previously hand-drawn cars Volvo. His actions are limited in AvtoVAZ concept LADA Xray, and a few modifications of existing models. But it was a prototype of Vesta, which has ceased to be a secret, it gives us an idea of ​​the appearance of the model. According to it, in Togliatti will evaluate the audience likes and dislikes, and we hope that the people's voice heard higher management.
LADA Vesta will be the first truly global product of the Volga car - not to be confused with perelitsovannym. In its design achievements using Renault-Nissan and AvtoVAZ itself. Russian engines will coexist with the French and the Japanese combined with robotized transmission. The sedan promises to be well managed, because it will be responsible for the electric power from the Renault Megane. A model of equipment will be the most advanced of all that ever existed in the world "Lada". We should expect stabilization system, navigation with Bluetooth and touch screen, on-board computer, and possibly even more heaped system.
Yes, all that you will not find in the base - is simply unrealistic to push something good in the car that promises to cost between 400 000. But this is the price is only informative, because a half years can change a lot. In addition, Vesta will actively represent the Russian car industry in Europe.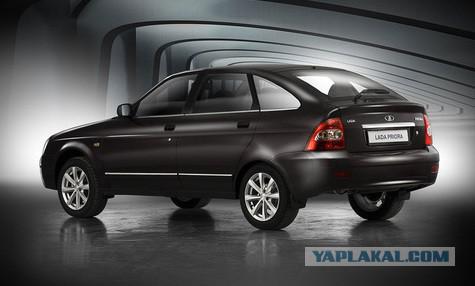 LADA Priora with robotized transmission
Despite the fact that Vesta is coming to replace the LADA Priora, the latter will continue to be issued until 2018 in parallel. AvtoVAZ has chosen a policy of constant updating of models, not being tied to any external restyling. In the fall of 2014 will go on sale LADA Priora with robotized transmission with a clutch, developed in conjunction with ZF companies and Valeo (unattended grip makes for a box). Rumor has it that the "robot" in the future completely replace "mechanics" not only on the Priora, but also on all the other LADA. This will make the machine more expensive than an average of 20 000, ie "Priora" with 16-valve petrol engine capacity of 1, 6 liters a complete "Suite" will rise from the current 450 thousand rubles to 470 000 rubles. Alternatively, it is planned to offer a 4-step "automatic" by the Japanese firm Jatco. LADA Priora c robotised gearbox will be available in the autumn of 2014 and AvtoVAZ intends to release on 20 000 such vehicles a year.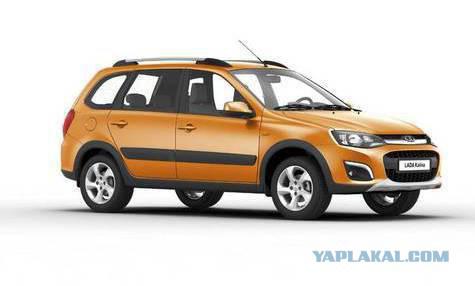 LADA Kalina Cross
In September 2014 the sale will go LADA Kalina Cross, which will cost about 450 000 rubles. You would think that the model owes its existence to the Internet: it is the web AvtoVAZ asked users about the need to produce such modification. But a poll on the official website lada.ru could not even carry out universal terrain is perfectly suited to Russian realities.
As a result, the light appeared factory modification LADA Kalina Cross, complete with unpretentious 1, 6-liter 8-valve engine capacity of 87 hp and the 5-speed manual transmission with a cable-operated and increased with 3, 7 to 3 and 9 main transmission gear ratio. Universal lifted off the ground by 23 mm, providing a pretty impressive skylight 208 mm. The model has received the protective plastic body panels around, insert an orange interior, new shock absorbers, springs and their attachment points, additional sound insulation wheel arches, the protection of the engine compartment, 15-inch alloy wheels with high profile tires of the dimension 195/55 R15, plus 4 mm gauge wheels and limited to 3, 6 mm stroke of the rack.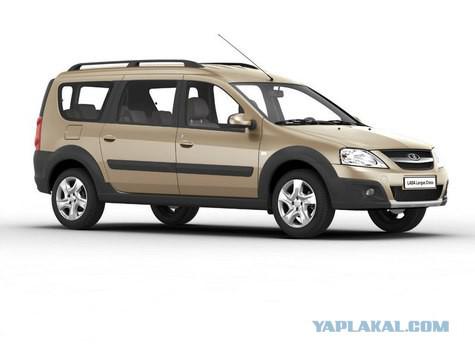 LADA Largus Cross
In November 2014 in the production and sale will go another car of the family station wagon terrain - Largus Cross. This all-terrain wagon slightly more powerful engine - 1, 6-liter 105-horsepower gasoline engine, increased by 25 mm ground clearance, 16-inch alloy wheels, plastic body panels in a circle, roof rails and fog lamps as standard. Prices are not yet known, but it seems that buyers will be offered as 5- and 7-seater version. This equipment will be one at all - "Suite" with two airbags, on-board computer, leather steering wheel, heated front seats, electrically adjustable and heated door mirrors, air conditioning, ABS and entertainment system MP3 / AUX / USB / Bluetooth.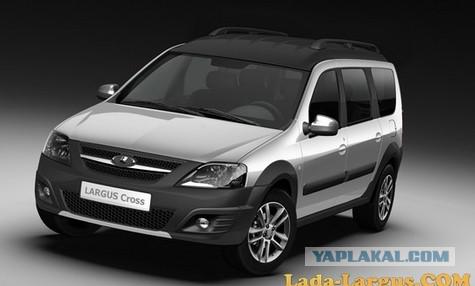 Pickup LADA Largus
As a matter of fact perelitsovannym Dacia Logan MCV, LADA Largus can follow their donor and turn into a pickup truck. This had already been called and Dacia Logan Pickup, but its production was discontinued in 2012. Now Renault ponders pickup based crossover Dacia Duster, which may be submitted at the nearest Motor Europe - in Paris. It probably will sell in Russia, AvtoVAZ and will try to offer the alternative. For the same reason the rumors may prove to be incorrect.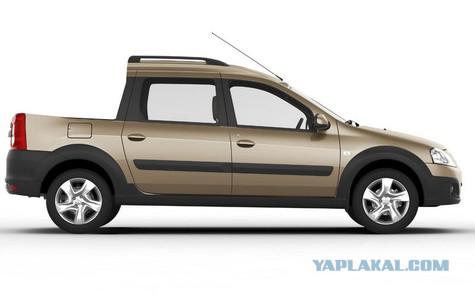 LADA Duster and LADA Sandero
Approximately in 2016, came to light two new project AvtoVAZ: LADA The LADA-Cross and C-Cross (they were also called, and XRay XRay Cross). It is a crossover, which will be played in segments B and C. But their creation Volga car almost nothing to do, because they will be Dacia Sandero (in Russia Renault Sandero) and Duster (Renault Duster). Of course, Steve Mattin will try to turn them into a kind of concept XRay terms of appearance, but inside and technically it will be the successors of the ideas LADA Largus, which, again, is perelitsovannym Dacia Logan MCV.
Lada 4x4 Urban
Not forgotten and the veteran Russian crossover LADA 4x4. October 1, 2014 will start selling a new modification of LADA 4x4 - Urban. The creators say that this model will drag up to the AvtoVAZ new customers, even those that call themselves women! For now, the purpose of the Russian SUV for the first time since 1977, received a new, integrated bumpers, new exterior colors and slightly upgraded interior, 16-inch steel wheels, black door handles, enlarged front wipers, a new obvivku seats. Due to the installation of new bumpers length "Niva" was reduced to 100 mm. Transfer case with reduction gear was removed and there was air conditioning in the cabin. These machines will be releasing LLC "VIS-PSA AUTO", the cost will be between 415 000 to 435 000 rubles. For 2014 it is planned in the amount of thousands of cars, starting from next year - 5000 cars.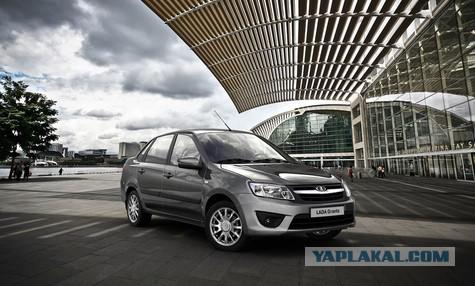 LADA 4x4
The world's first crossover with a monocoque body and four-wheel drive produced in 1977. The appearance of a model of a new generation no one knows: some say it will happen in 2017, while others are willing to wait until 2021. In any case, the model must change dramatically - how it will show the next crossover.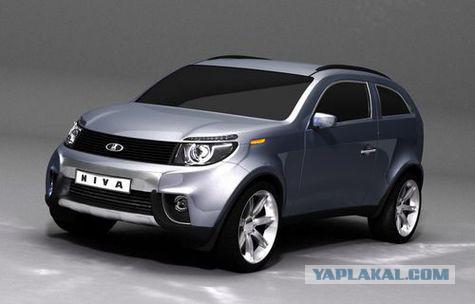 Almost LADA: Chevrolet Niva
You can not write off the joint product of AvtoVAZ and General Motors - Chevrolet Niva. And he was waiting for major changes in 2015. That is how it will be, will be seen at the Moscow Motor Show in late August. Among the changes, which gossip left and right, new, more comfortable seats, improved insulation and trim.
Officially, the joint venture «GM-AvtoVAZ" already confirmed for the automatic transmission and an upgraded Niva "mechanics". They will be accompanied to the new Chevrolet Niva 1, 8-liter naturally aspirated petrol engine EU8 by PSA Peugeot Citroen output of 135 hp and a torque of 170 Nm. We are confident that it will be exactly the crossover at least silent faster. Rumors about the turbodiesel, but so far they had not been confirmed. But the creators of the model leaked on the front-wheel version "Shnivy", as well as a simplified plug-wheel drive with electronic clutch. This will bring the crossover into the ranks of major competitors bestseller Renault Duster, and take away from the classical model "Niva" VAZ-2121.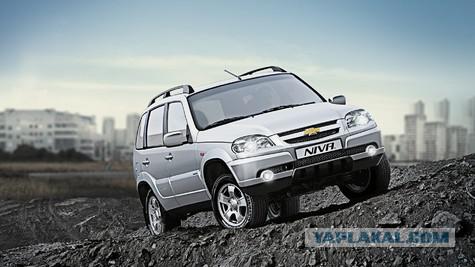 The updated sedan LADA Granta
Following the renewed liftbek LADA Granta sedan. And he absorbed everything, what could boast liftbek front bumper, side mirrors with indicator lights, a new location nameplates on the trunk lid. The sedan will be reinforced insulation, a little improved finish of some parts of the cabin, will be a new instrument panel with trip computer and prompts the optimal choice of stage mechanical transmission. The expensive trim levels will be a delay off headlights, a new dvuhdinovaya audio system, cruise control and speed limiter. But in 2016 a family of Granta should update and get completely new look and maybe something else.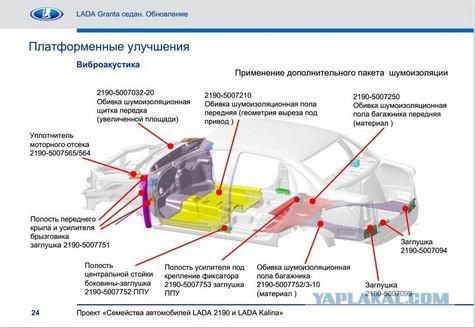 Updated LADA Kalina
Out LADA Kalina second generation took place just a year ago, but now known as the date of the premiere of the updated model - it is expected in 2017. As long as the changes do not have anything, but we can assume that there will be retouched appearance model, there will be some new options and perhaps a combination of engines with transmissions.
All)))