Not so long ago in the Russian capital, Moscow started to operate the first capsule Hotel Sleepbox Hotel. It can be found at 1st Tverskaya-Yamskaya street, near the Belorussky railway station.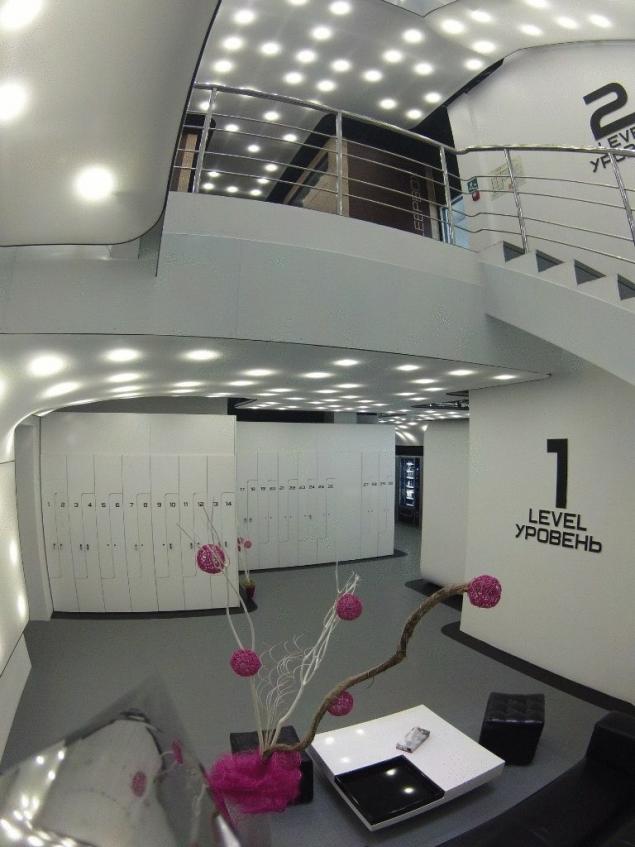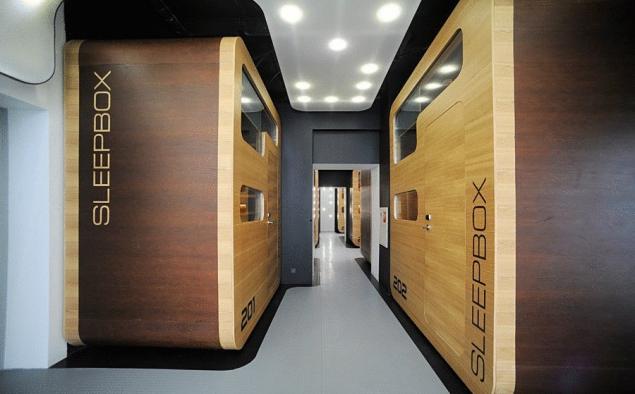 The place chosen by chance — the station is associated with the Sheremetyevo airport by Aeroexpress, is extremely convenient for visiting guests. Capsule hotels are very popular in Japan because hotels there are very expensive they can afford, not every tourist, but to spend the night in a capsule hotel costs about 20-40 dollars.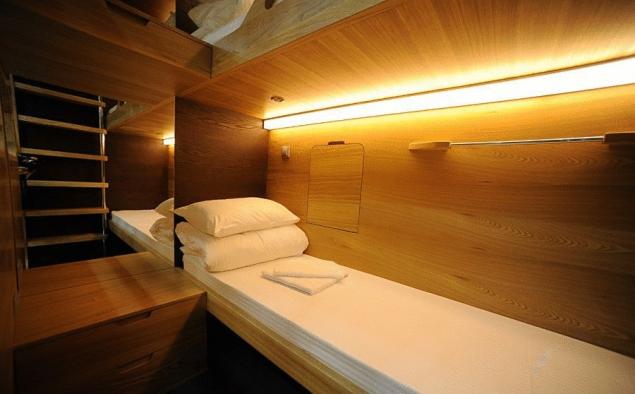 Basically, this hotel consists of a so-called sleeping cells of size approximately 2×1×1.25 m, which are located one above the other in two tiers. Guests reside in spacious and comfortable capsule, or rather clipbox, thoughtful to the smallest detail by a team of professional Russian architects.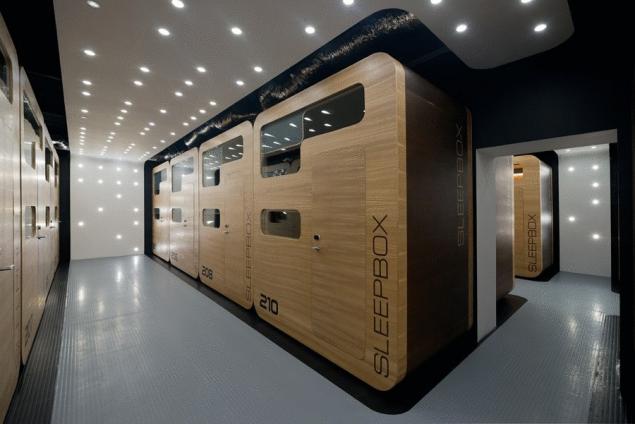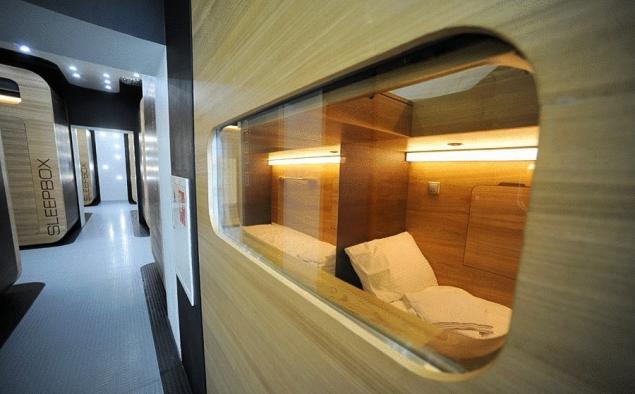 The hotel has 61 cabin, 46 double or twin where the beds are located one above the other. Soon visitors will open 10 slipboxes single with a large bed and a TV. Bathrooms, showers and toilets are on each floor. Here, carefully monitor the cleanliness and the bathrooms are cleaner carefully cleans after each of the visitors.
Source: /users/117