Arch Group unveils a new innovative hotel, made of modular rooms for sleeping in the form of boxes. Stay in a place like this can be very comfortable, however, he will not be as costly as staying in a full hotel.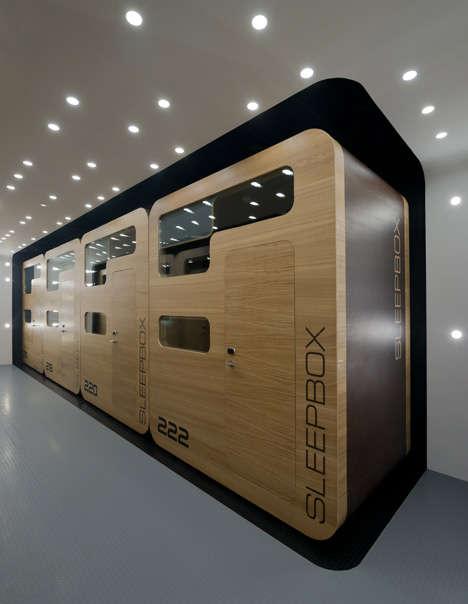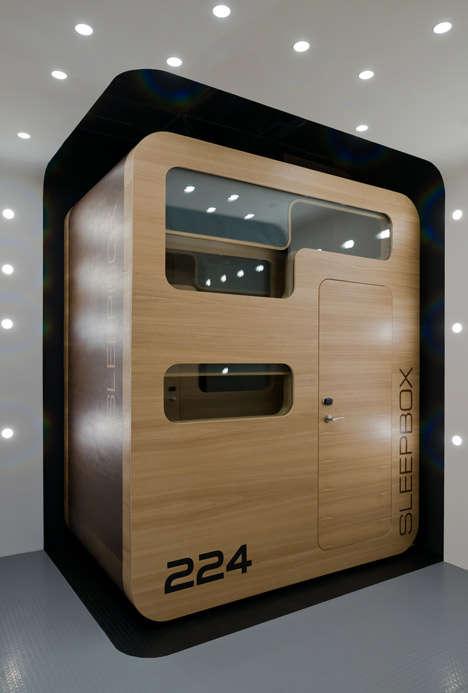 Arch Group has taken its brilliant idea from boxes to sleep in, and implemented it in the old building to create the hotel. This modular box — camera to sleep, perfect for devotees of minimalism.
Sleepbox got its wings a little over a year ago, when it was implemented for tired passengers at the airport. Everyone could sleep during stops or idle of flights, and find tranquility in minimalist boxes.
Today, the same team of architects has created an impressive looking hotel, full of so-called slipboxes. Each Sleepbox contains a bed, a lamp and sockets to charge phones. The upper floors of the hotel filled with rooms and slipboxes in order that they can sleep several people. This hotel is a smart solution for areas with large populations.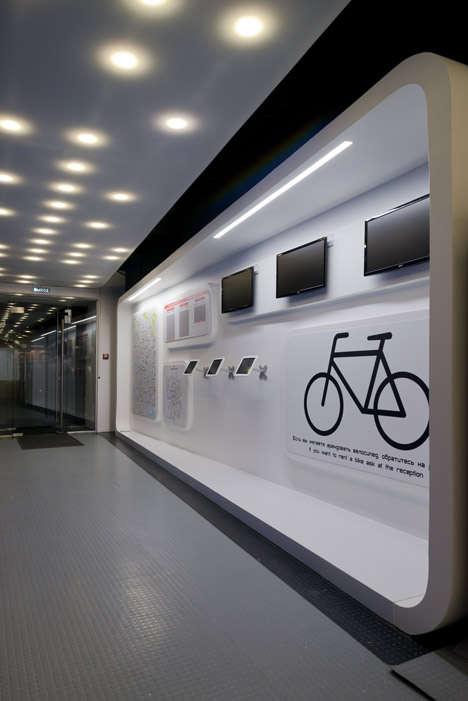 Source: /users/104