Japan country new technologies and one of the things that I wanted to see when flying in the "land of the rising sun" - a capsule hotels, which are heard while still a schoolboy. Hotels in economy class, where the person is located not in the room and in the capsule. I decided to go "on tour" in one of these hotels in Tokyo. The hotel, which I chose was called Gotanda Central Inn and is just two minutes walk from the station «Gotanda» Bahn Tokyo.
33 photos via mikeseryakov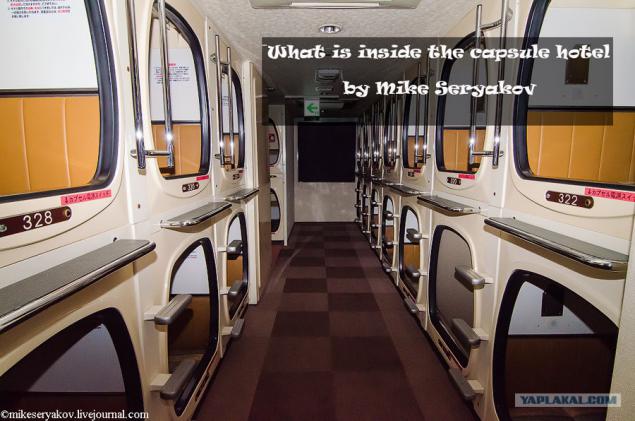 2. I live in a normal hotel near Shinagawa Station and headed for the capsule hotel, the nearest to the place of my residence, which I found a girl with a Japanese "reception" of my hotel.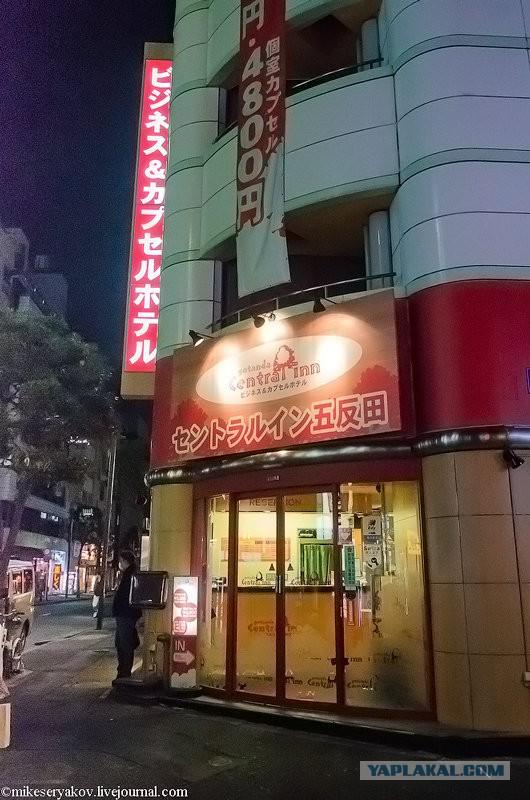 3. I looked for it for a long time, because Tokyo no street names, but only a number of houses and neighborhoods. But the Japanese are friendly, almost all of which worshiped the works of Steve Jobs on his iPhone on a map showing me the way.
In a small capsule hotel reception, "stuff" which does not speak in English, and to communicate with me, he used "voice translator» iPhone again. The cost of the hotel 3,300 yen per night - that's about $ 35, well or 1000 rubles for Russian money. The hotel can also be removed and for an hour at 500 yen, but only during the daytime. I spent 15 minutes talking about what I'm willing to pay 1,000 yen to him personally, just to go see, and do not have any receipts, but it has ruined and had to buy the whole night. The Japanese, in contrast to our Russian, because of their mentality clearly follow the rules and reject all proposals corruption.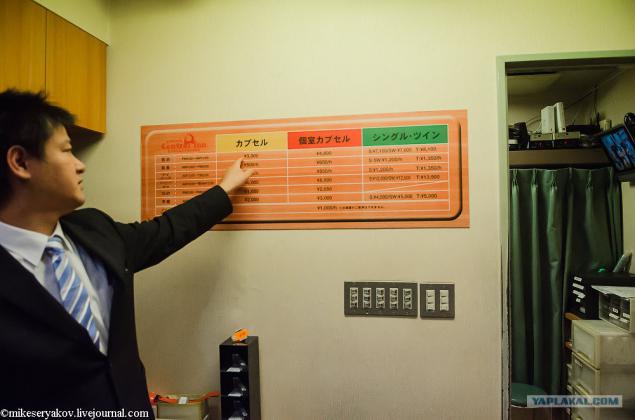 4. In the entire space of the hotel need to move in socks, outdoor footwear shall immediately Receptionist special "lockers."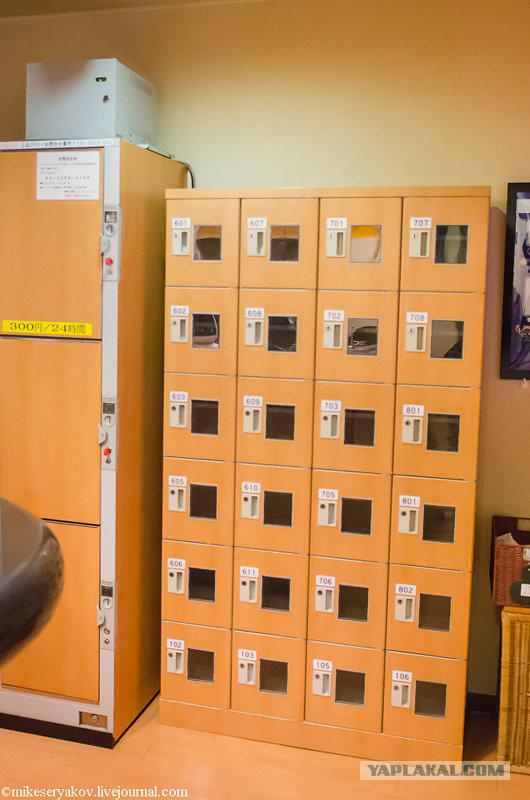 5. Japan's population is almost equal to the population of Russia, and the area is much smaller, so they can be the first in the world in 1979 and invented these capsule hotels. The first hotel was built capsule type in the hi-tech Japanese city of Osaka. Ceychas capsule hotels have appeared in Russia, namely in the area of ​​1st Tverskaya Yamskaya Street Sleepbox Hotel Tverskaya, but prices in Moscow is naturally much higher than in Tokyo.