Japan country new technologies and one of the things that I wanted to see when flying in the "land of the rising sun" - a capsule hotels, which are heard while still a schoolboy. Hotels in economy class, where the person is located not in the room and in the capsule. I decided to go "on tour" in one of these hotels in Tokyo. The hotel, which I chose was called Gotanda Central Inn and is just two minutes walk from the station «Gotanda» Bahn Tokyo.
33 photos via mikeseryakov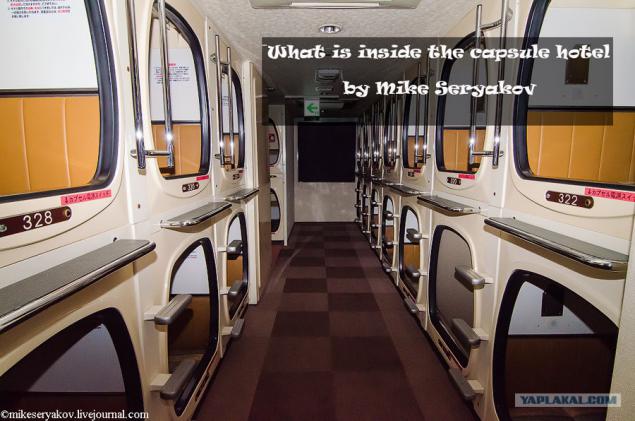 2. I live in a normal hotel near Shinagawa Station and headed for the capsule hotel, the nearest to the place of my residence, which I found a girl with a Japanese "reception" of my hotel.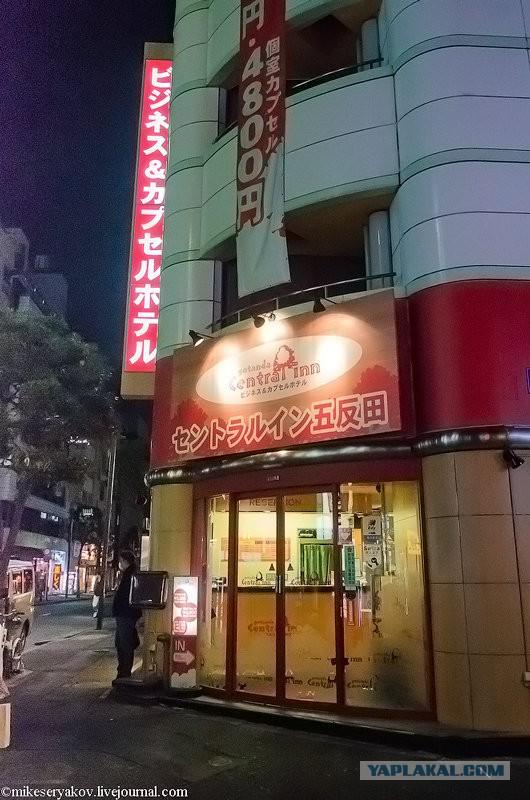 3. I looked for it for a long time, because Tokyo no street names, but only a number of houses and neighborhoods. But the Japanese are friendly, almost all of which worshiped the works of Steve Jobs on his iPhone on a map showing me the way.
In a small capsule hotel reception, "stuff" which does not speak in English, and to communicate with me, he used "voice translator» iPhone again. The cost of the hotel 3,300 yen per night - that's about $ 35, well or 1000 rubles for Russian money. The hotel can also be removed and for an hour at 500 yen, but only during the daytime. I spent 15 minutes talking about what I'm willing to pay 1,000 yen to him personally, just to go see, and do not have any receipts, but it has ruined and had to buy the whole night. The Japanese, in contrast to our Russian, because of their mentality clearly follow the rules and reject all proposals corruption.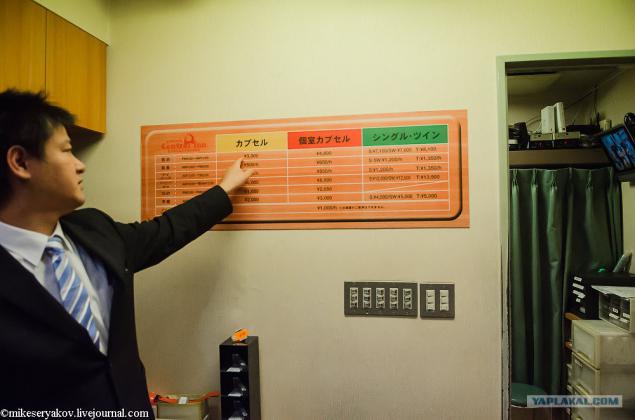 4. In the entire space of the hotel need to move in socks, outdoor footwear shall immediately Receptionist special "lockers."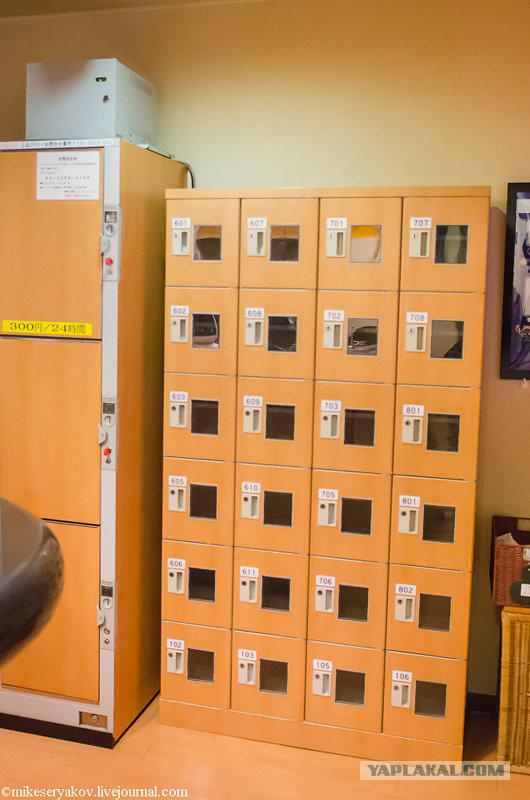 5. Japan's population is almost equal to the population of Russia, and the area is much smaller, so they can be the first in the world in 1979 and invented these capsule hotels. The first hotel was built capsule type in the hi-tech Japanese city of Osaka. Ceychas capsule hotels have appeared in Russia, namely in the area of ​​1st Tverskaya Yamskaya Street Sleepbox Hotel Tverskaya, but prices in Moscow is naturally much higher than in Tokyo.
6. Judging by the number of keys available, the hotel was not full.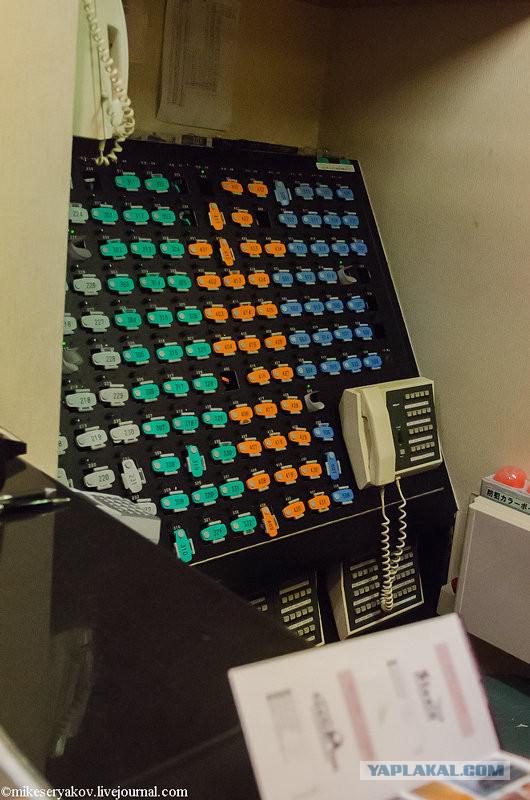 7. As in the Japanese bath access tattooed individuals and drunk prohibited.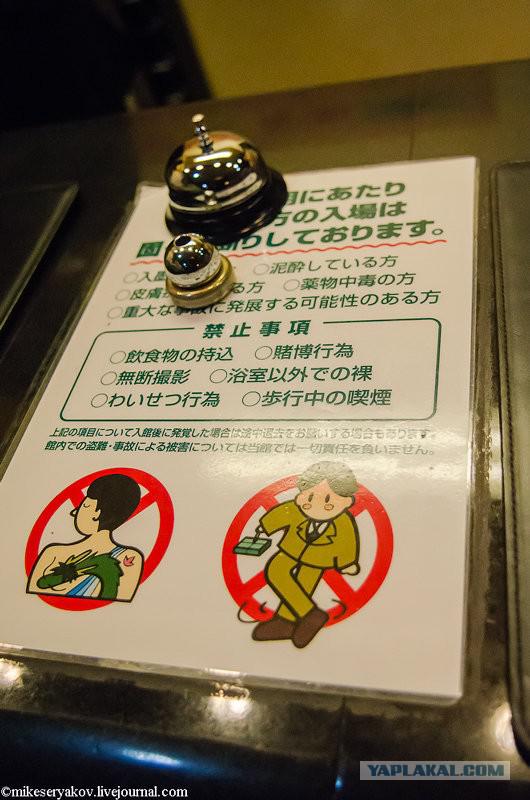 8. The procedure for registration took exactly 5 minutes, then I got the key to the "cherished numbers'.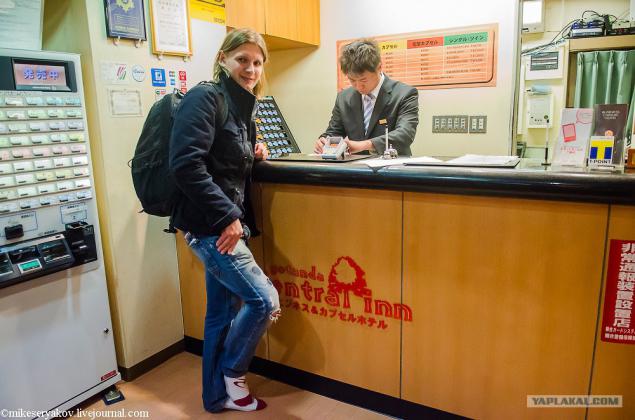 9. Then descend down to the ground floor and leave your belongings in the "locker", and there is also a shower, but there were Japanese and I did not dare shoot.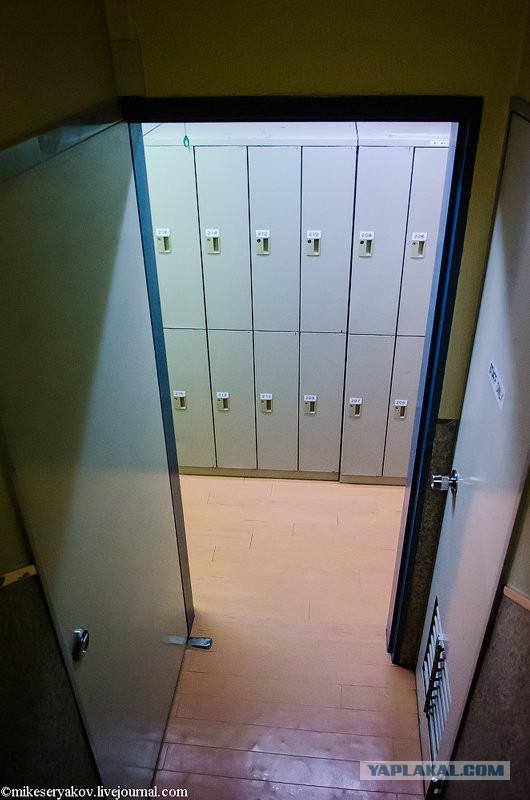 10.
11.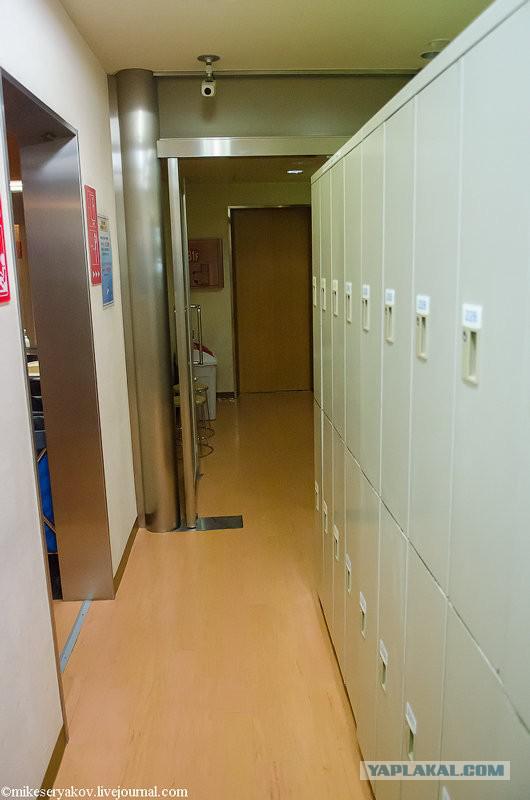 12. The rise of the elevator and I in his apartment on the third floor. I was in a capsule hotel only for men, there are hotels just for women, about some "general" capsule hotel I have not heard and I can not say with certainty whether they exist "in nature." Designations toilets are appropriate - "men." Showers are located only on the ground, and toilets on each floor.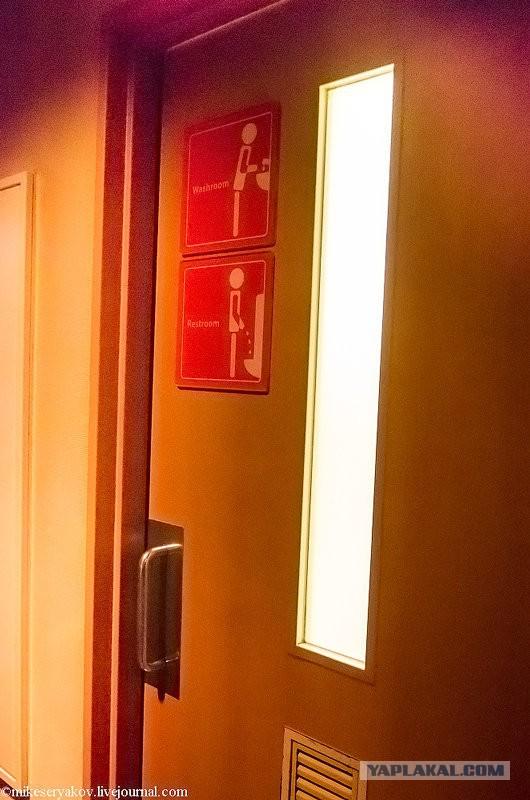 13.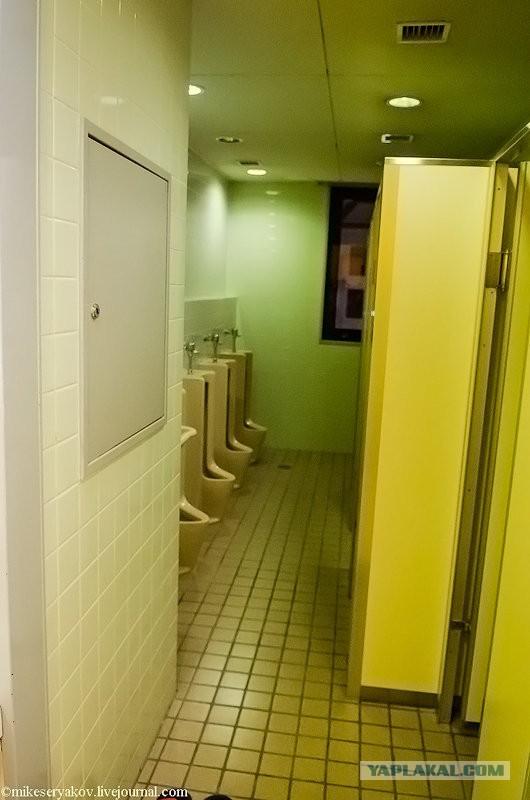 14.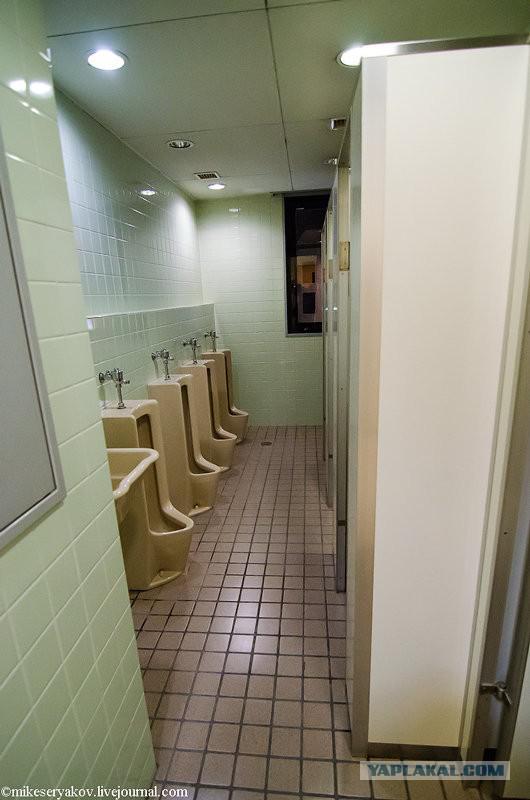 15.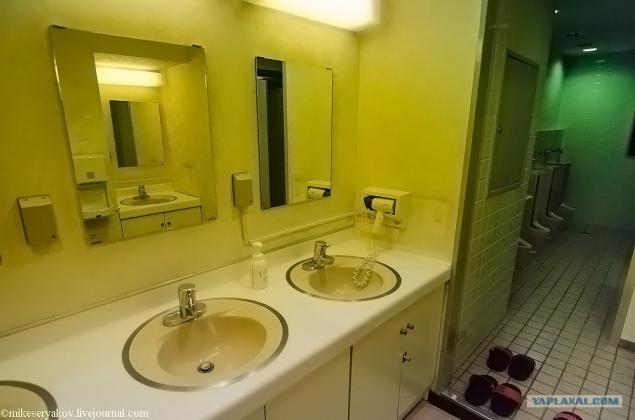 16. And the rooms themselves - capsule. They are arranged in two tiers, and at the reception you ask what kind of room is suitable for you. I chose the number of "higher" - on the second tier. Climbs the stairs quite convenient and you find yourself in its capsule - on the second floor. Dimensions capsules approximately 2 meters long, 1 meter wide and 1, 25 meters in height, with the size of the confined itself does not feel.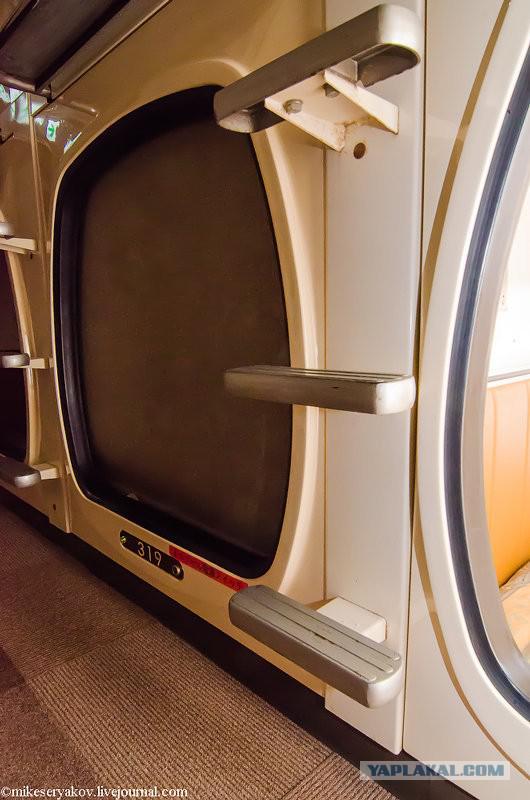 17. My capsule was elegant room - 324.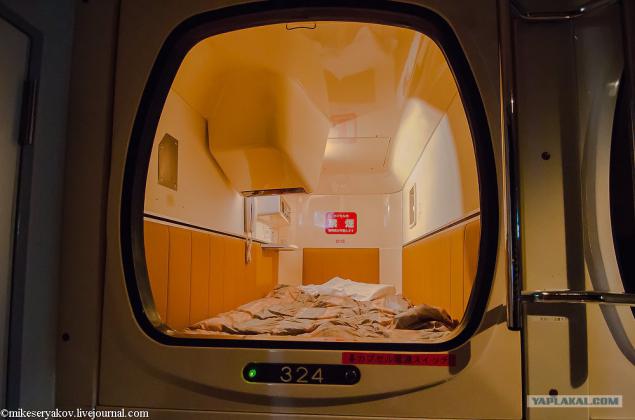 18. Each capsule is "Mission Control Center" and convenient shelf to put on her cell phone, wallet well or something else.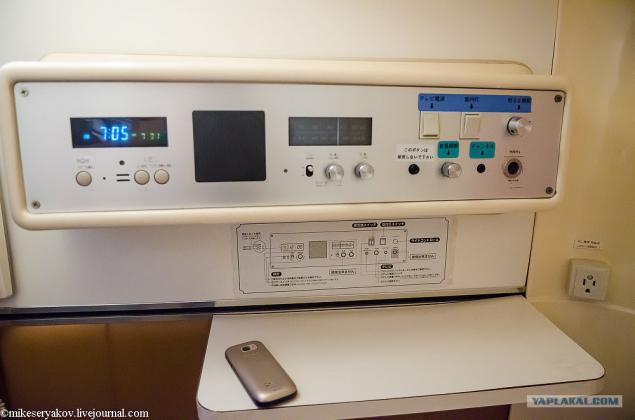 19. Once through the above-mentioned center client configures itself a comfortable temperature, the desired brightness of the light can be put to bed. Each capsule is equipped with a TV, so that the viewing of another govnovypuska "madhouse-2" before going to bed has not been canceled.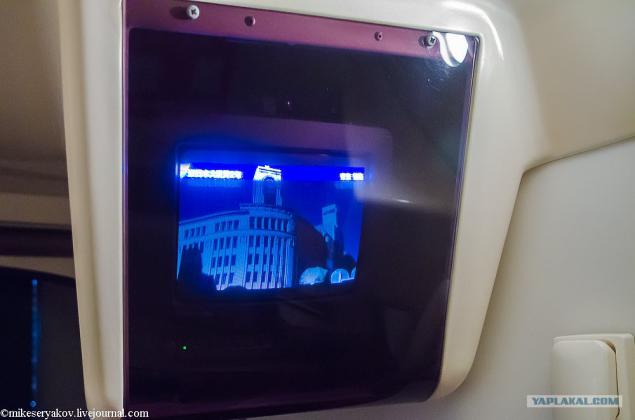 20. Immediately there is a phone for the "emergency communication with the reception." All labels are made only in Japanese, no dubbing on Inglish is not provided, and it is unlikely Europeans are frequent visitors. With a guy at the reception, as I wrote above, we communicated through a special voice translator, mounted on its "iPhone". In general, the Japanese are very bad speak in English, only about one in seven Japanese, according to my calculations, tells me where to go. And it does not depend on the age and the social status, the youth speaks little, most Japanese working in a suit and tie, can help. Japanese difficult given the English language because many sounds, such as "e" and "CE" in the Japanese language simply does not. That is not an English speaking population, this kind of problem, "Land of the Rising Sun".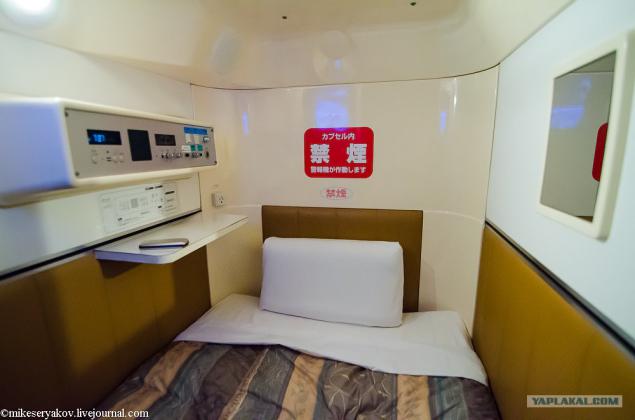 21.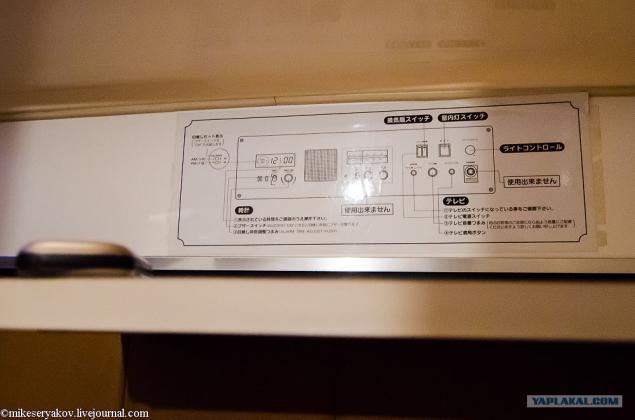 22. Once settled in more convenient it is necessary to create a "obstakanovochku" "in intimate" and zadёrnut curtain on the window.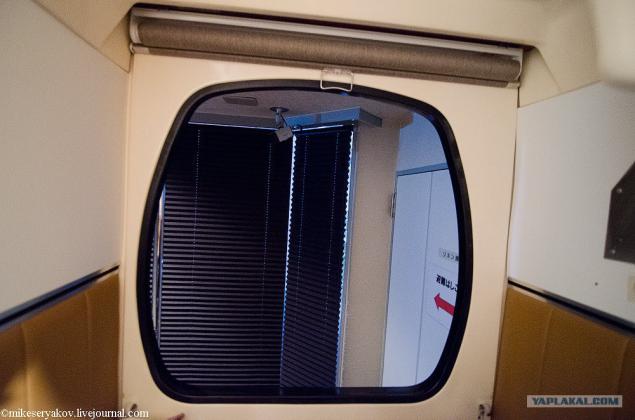 23. This curtain is attached at the bottom of two special lock and light in the capsule misses.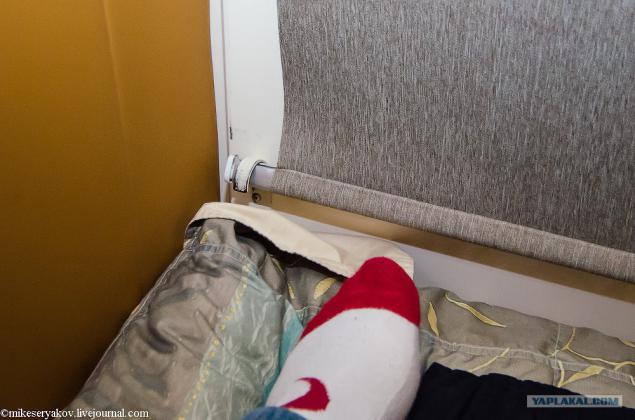 24. Then I tried to take pictures of themselves lying in a capsule, alas, there was no one to ask, because on my floor was almost empty, and some employees were sleeping capsules Japanese.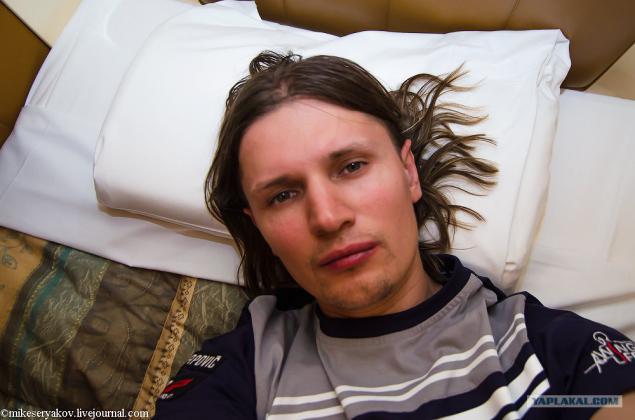 25.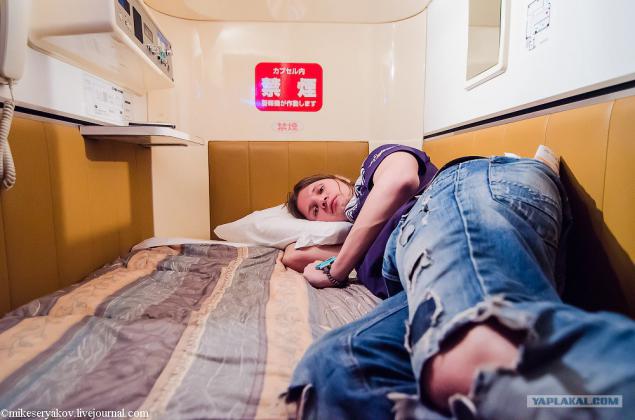 26. Mattresses are also quite thick about 10 cm, and the linen is very clean.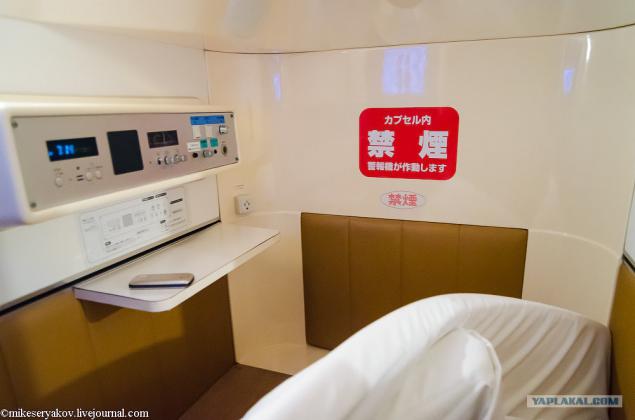 27.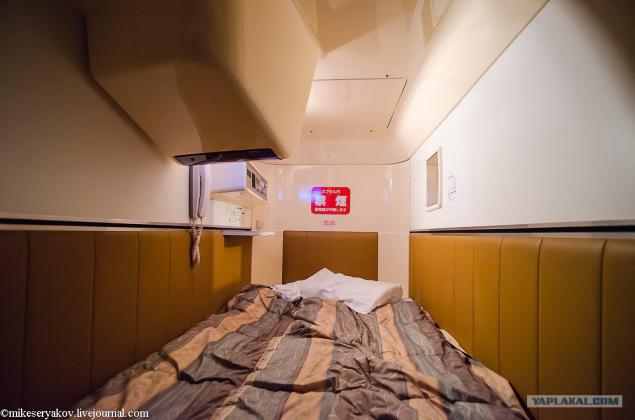 28. Also in each capsule there is a mirror in the morning and you can see yourself "with a hangover."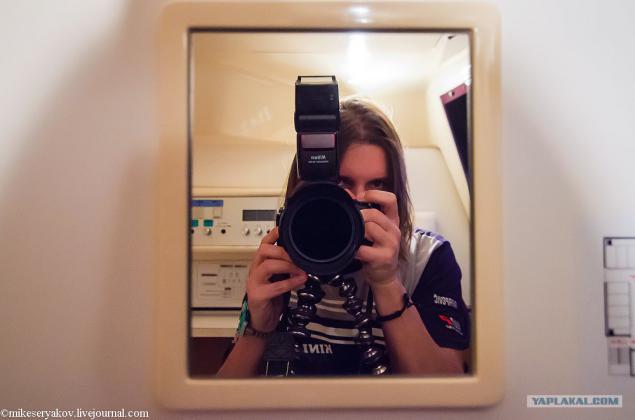 29. There is a hotel and a small cafe, but in order to save space and money, sells drinks machine.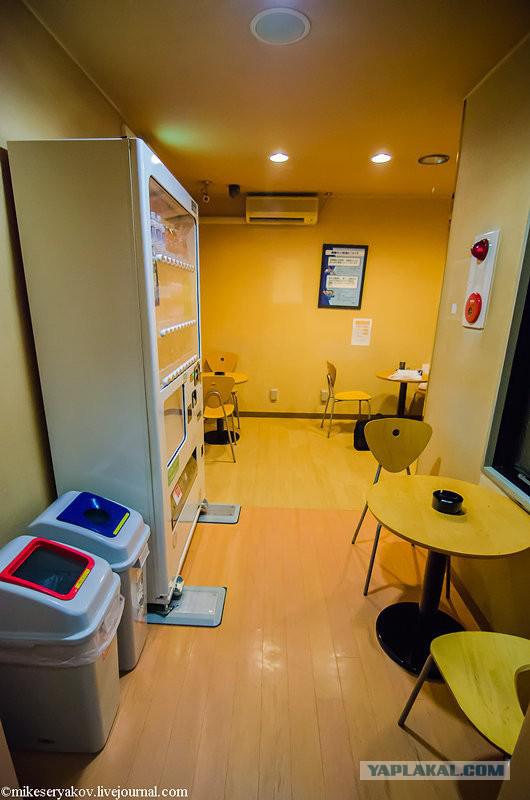 30.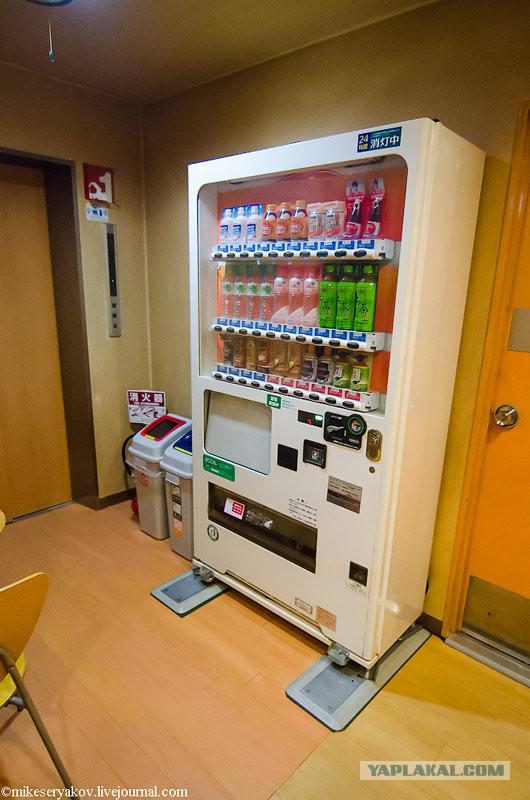 31. The cafe was only one visit, not knowing even in English words «Hello». After I took a picture of him, he suddenly called a guy with a reception, five minutes later, they were talking in Japanese, after which he got something on his iPhone and showed me the sign, which read "The ban on filming the surface." Google certainly is not perfect yet, but I think that after some five or six years, transfers will be almost exact.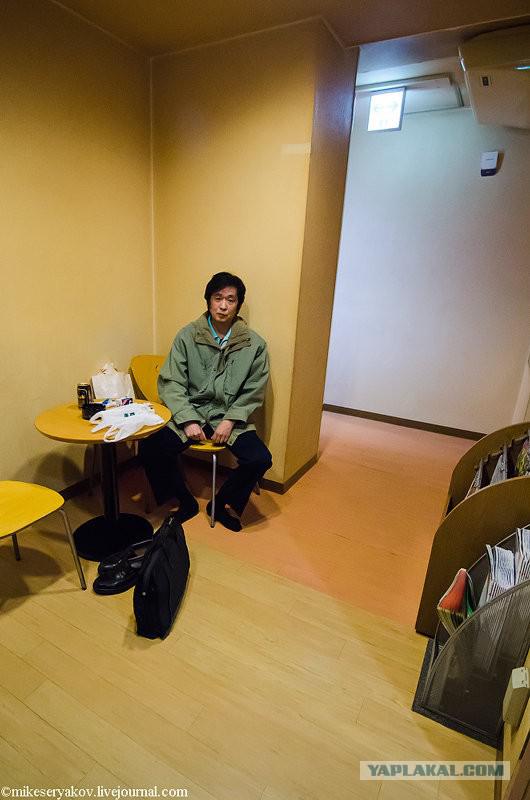 32. What surprised me most of all - the fact of this property as much as eight floors. When I was here in the hotel was filled only by 2-3%, can not the season, but I do not know whether he is full load.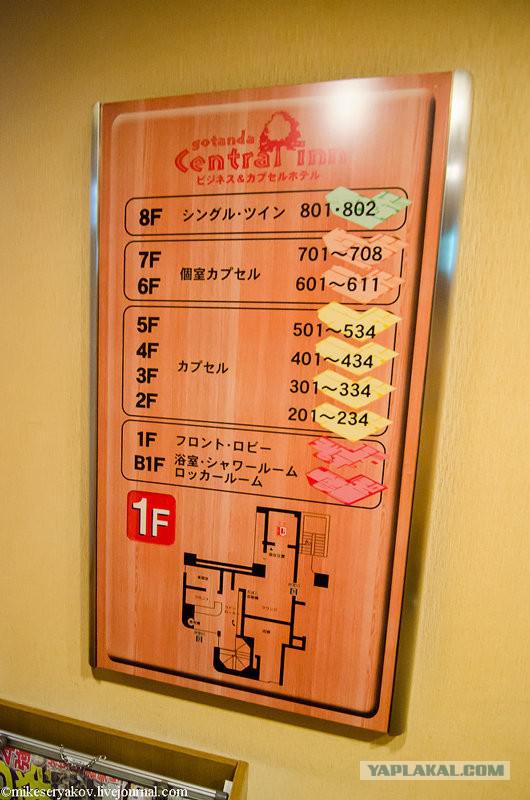 33. What is very strange, the hotel has "Wi fi" in today's Japan, it is not very common, for example in the hotel where I was living in Tokyo, "vayf" was not, it was only free wired LAN connection. The lack of "vayf" in many public places is also a problem of modern tourism in Japan.
That's what I saw for myself capsule hotels, you've heard about for a long time and really wanted to see ......
___
Truncated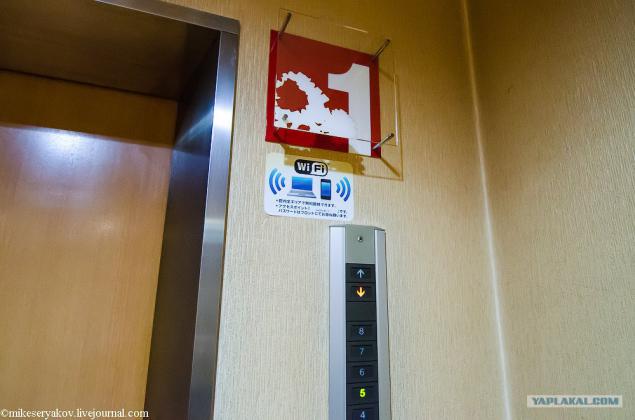 Source: