Valley Dzigokudani (translated as "Hell Valley") in Nagano Prefecture, in northern Japan. Name of the area due to the numerous hot springs and geysers, gushing out of the ground. Now these geothermal water - a popular resort, where you can in the bosom of the relic mountain nature plunge in natural healing bath - onsen. The remarkable quality of geothermal waters of these places appreciate not only Japanese and foreign tourists, but local natives - the Japanese macaque, all day long to take a warm water therapy in the onsen in the winter when the temperature drops below zero.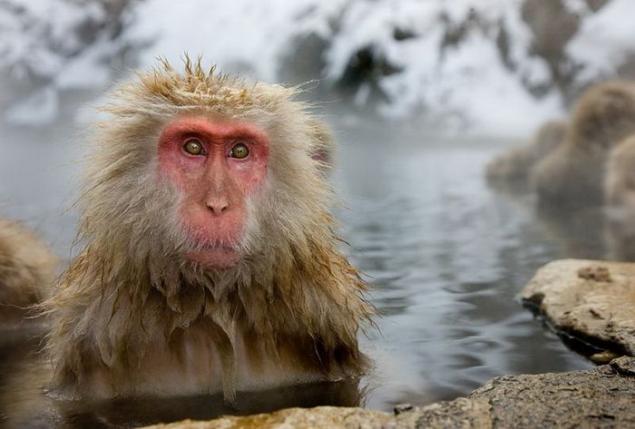 The Japanese macaque - the only species of monkeys that live on the Japanese islands. This is the most northern monkey in the world.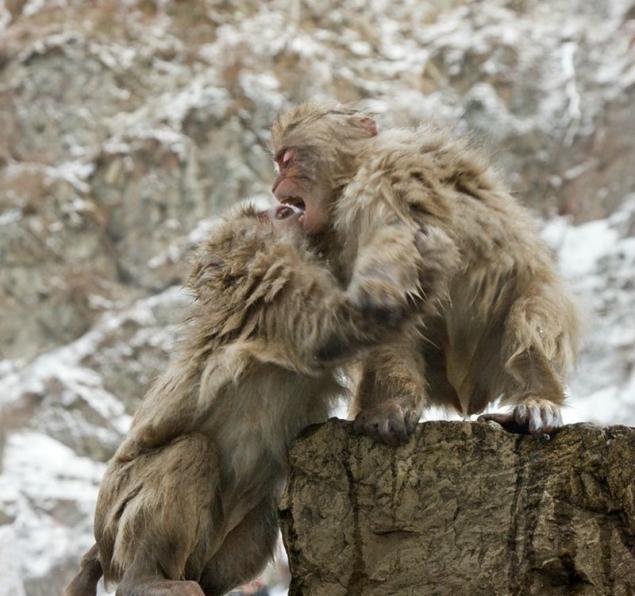 Japanese macaques live mainly in northern Japan, where snow can lie up to four months of the year, and the average winter temperature is -5 ° C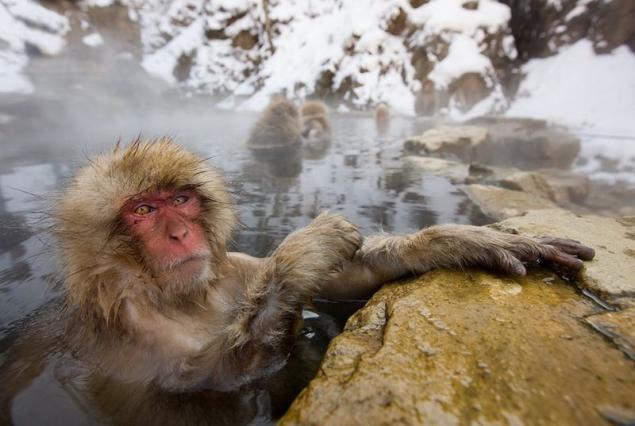 Helping them to transfer the cold thick and dense fur is dark gray with a brown tinge, which has given its nature.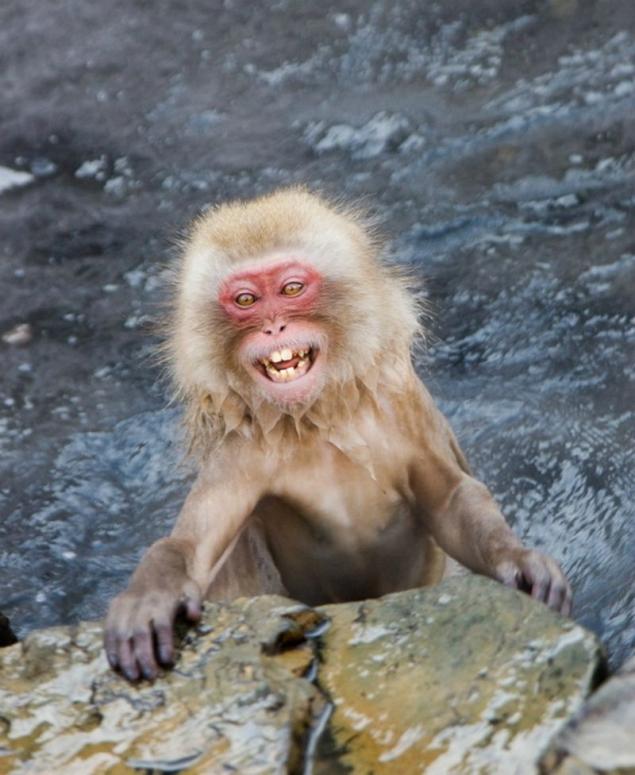 The fur covers the entire body of the animal, with the exception of the muzzle, hands and buttocks. If you look at macaque ruffled, it seems that it is quite thick and heavy. In fact, Japanese macaques are not that great.