Outstanding digital photo processing methods Dutchman Kees Venebosa been demonstrated in National Geographic and on the site of NASA. He produced the image processing using the landscape modeling Terragen. He has worked with various versions of this program since 1999. Most of the photos were obtained by digital simulation of heights on images from different satellites of NASA, such as Mars Global Surveyor. He did a lot of photos for National Geographic, not only Mars but also the good old Earth and other planets of the solar system and extrasolar planets other systems. We have compiled a collection of his most beautiful and fantastic pictures of Mars.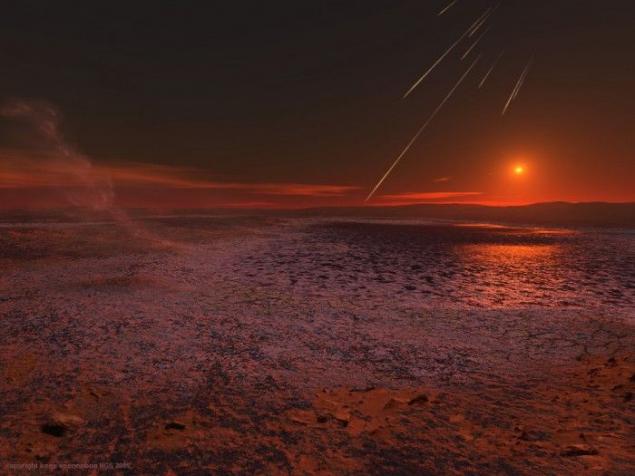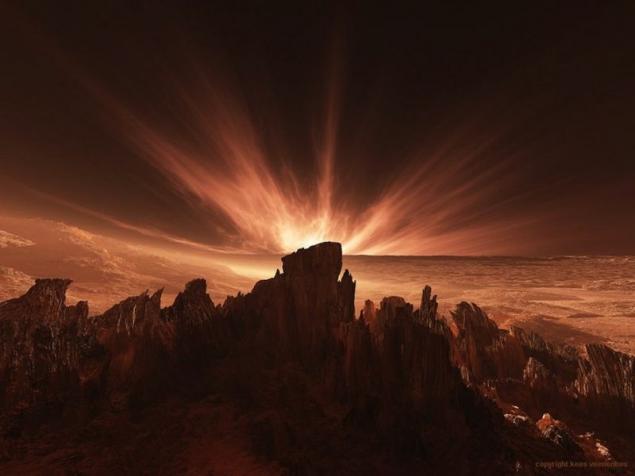 1. The southern end of the crater Holden. Rockies close sun that breaks through the clouds, forming a star shape.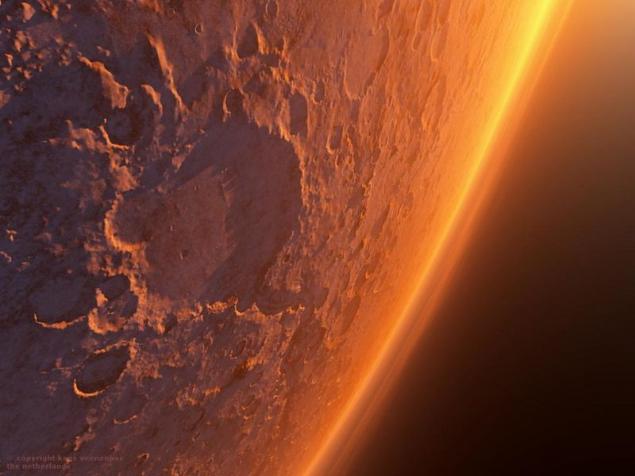 2. Gusev Crater in ancient times. The place where the rover landed AGV-Spirit MER2003. Recently there was a sandstorm.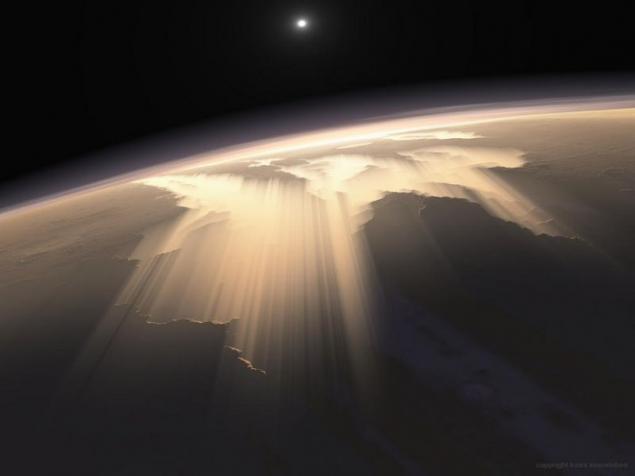 3. Valles Marineris. Valley of the Mariner after the dust storm, views of the valley from the canyon Koprat (in the foreground).