In 1860, an Indian ruler, Maharaja of Baroda Khanda Rao ordered the carpet, which had intended to give to decorate the tomb of the Prophet Muhammad in Medina. This gorgeous silk carpet, decorated with emeralds, sapphires and diamonds, was embroidered with more than two million pearls. For every square decimeter carpet, according to experts, we have approximately 5,000 pearls and beads. The most expensive carpet is not only a work of art, but also a valuable cash investments.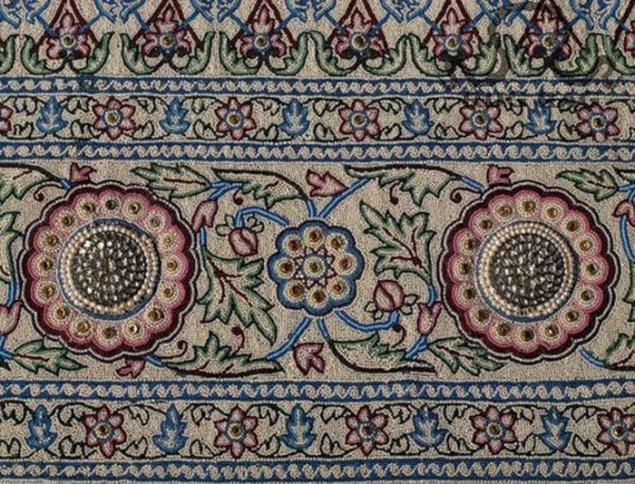 The most expensive carpet, having a size of 1, 73 2, 64 meters and fully embroidered with precious stones, was sold in the capital of Qatar, at Sotheby's for 5,485,000 US dollars. The starting price starts at 4, 5 million. Dollars. The auction for the right to have the carpet fought only 3 of the buyer, the rest abstained from participation. The name of the new owner is held in the strictest confidence.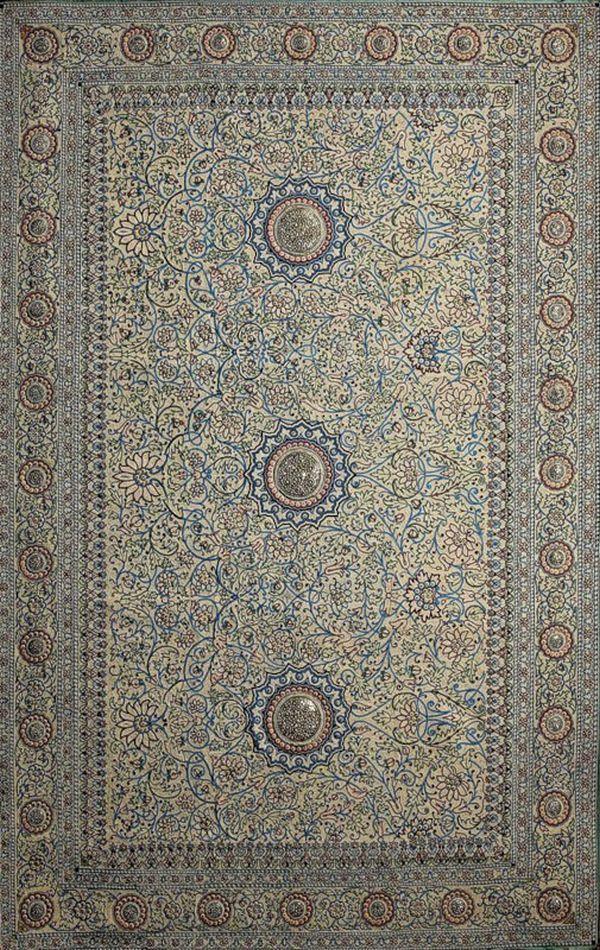 Due to the sudden death of Maharaja carpet remained in his family, and was presented with a gift. "Pearl carpet" Cherishing the family of the Indian maharajah until recently. He frequently exhibited at exhibitions: for example, in 1902-1903 in New Delhi, in 1985 in New York, at the Metropolitan Museum.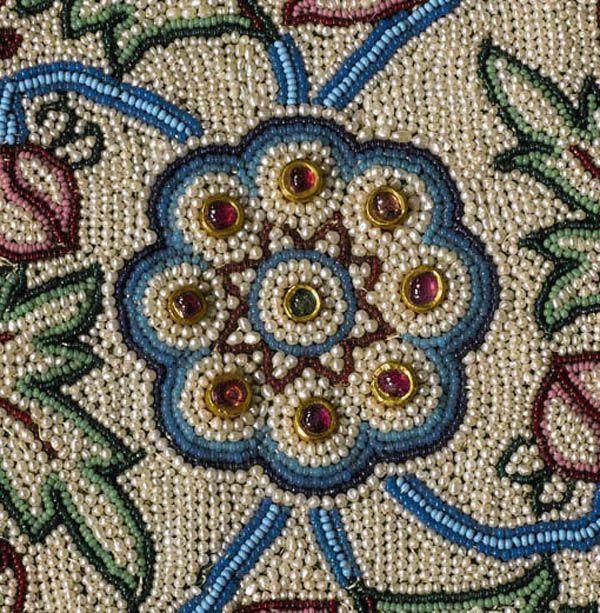 Despite the fact that "the pearl carpet" left the lot for the amount less than expected by the organizers of the auction, however, he broke the world record set in 2008 in New York at Christie's auction on the sale of the old Persian carpet.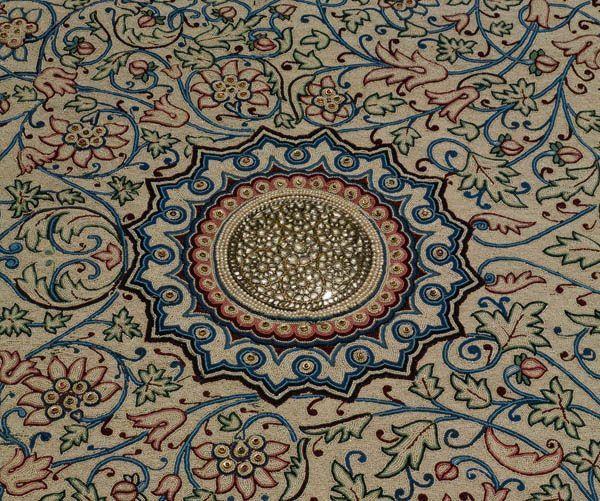 And to this day "Pearl carpet", created in India in the nineteenth century, is the most expensive carpet in the world.