In addition to oil, Iran has three main export product is nuts, caviar and carpets. Iran has been and remains the world leader in the production of carpets. Such centers of carpet weaving as Nain, Isfahan, Tabriz, Gabe, Qom made traditional, but especially in style Iranian carpets. But the carpet is not only export goods in Iranian homes a little furniture, so the carpet - the main decoration and indicator of prosperity in the house. Under the cut story about Carpets mafia and prices.
1. The Iranian carpets are almost always sold under the brand name "Persian". Although Persia long gone, everyone knows that the softest cat is "Persian", the most succulent fruit is "Peaches" and the best carpets "Persian".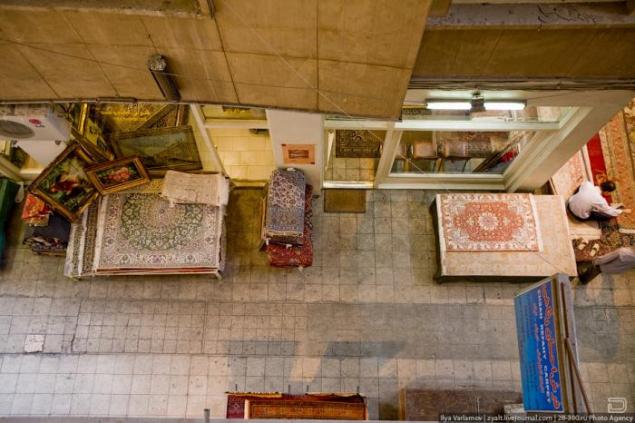 2. This carpet mafia, the most powerful mafia in Iran. In Iran, due to disputes with the United States is nowhere does not accept credit cards. ANYWHERE, you can not pay your credit card anywhere can not withdraw cash, it is written in all the guidebooks in bold. There is only one place where you can get a cash card with the US - a carpet shop. Carpet Baron, a large percentage will your card transaction through a bank in the UAE, he is happy to take the card to pay expensive carpet.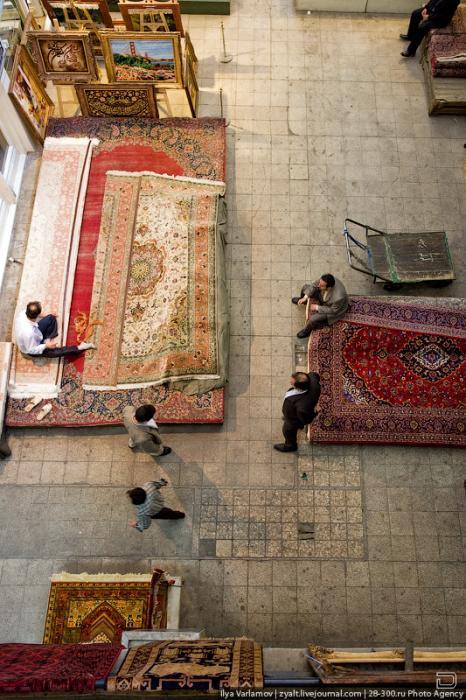 3. Carpet Baron has long been the production of carpets in any way. He places an order with the poor Iranian peasants who are high up in the mountains for years woven carpets, they he pays 500 to $ 1,000 per koverogod (that is, if the carpet do half a year, the fee is 2 times less), and then sells them 5 times more tourists.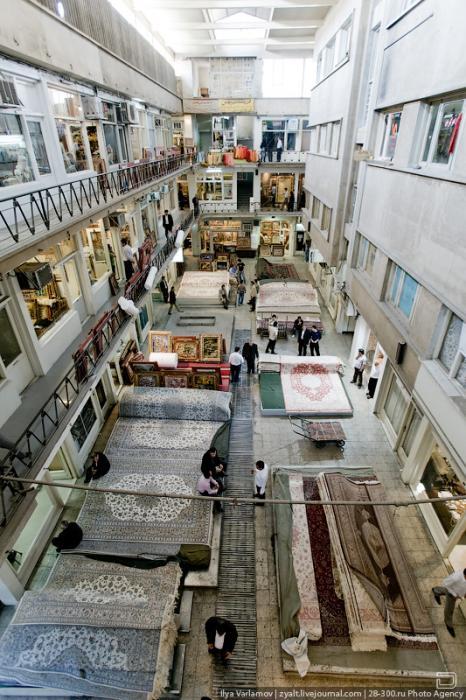 4. If you are logged in to a carpet shop in Esfahan that guidebooks describe as one of the centers of carpet weaving, do not be surprised to discover there is no local production of carpets. Though quirky salesman easily sell you a Chinese rug, like a local.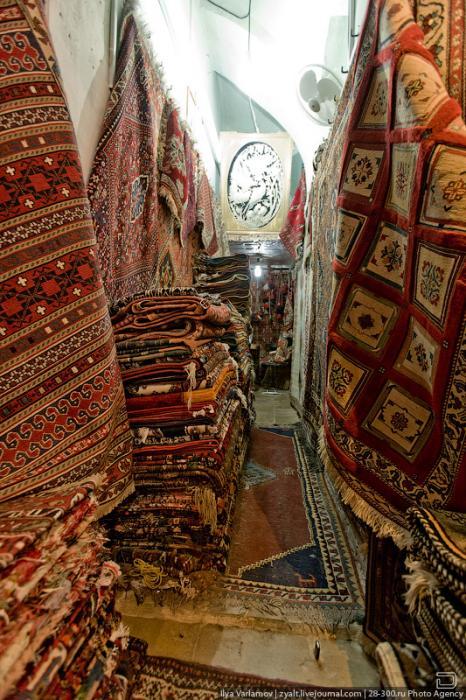 5. It looks like a typical carpet shop, which lure tourists. If you do decide to buy a carpet, it is best to come to the shop itself, as elsewhere, zamanily or "guide", which led you to the store, get a percentage of your transaction, which, of course, you pay.