How fun to see some funny videos, or just watch home filming yourself(-Oh). Sometimes I watch a video in which the frame is dominated by your sister, and sideways even notice myself, but you can see just a little bit. And I would like to see what you're doing, but it is simply impossible, because it's a video and not real life, and the image did not deploy to the right or to the left.
The same is the situation with the peephole in the front door. Especially curious people hear the scandal on the landing, rushing to the door that it would not only to hear but also to see and all the events take place slightly to the left of the overview, which captures the eye. But it's not the worst thing that happens because of an insufficient review of the eye. Happens and so that you should come the man you are waiting for, and maybe even look to one who is not going to even look to serve that is at home. There's a knock at the door, you are to the eye, and there is no sign of anyone, and why? Because the one who came, walked a little away from your review. You open the door, and there is just the one you don't want to see. And if at all the robbers arrived, and you simply are not able to see them?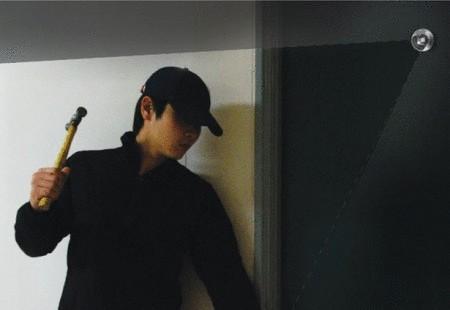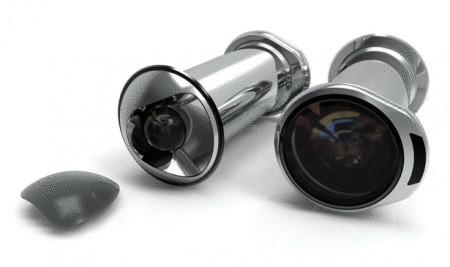 In General, you need to do something with these eye! To replace just, but what is the meaning, because everything is still "invisible" 180 degrees in the door of another does not capture. And no! Now there's a peephole, which captures the entire image, which is at your door!
On the concept of the eye was a whole group of designers: Kim Su-Yeon, Choi Yong-Hee, Yeo Hwa-Jung, Lee Da-Wi, Kim Su-Yeon, Choi Yong-Hee, and Yeo Hwa-Jung. The eye consists of a lens "fish eye" mirrors that lets you see any place within a radius of 180 degrees from the normal position of the eye.
The invention is just wonderful and in a few years perhaps all will go with the usual eyes on these!
Forget about the closed minded is at the door. With such a peephole in the door you don't have to open the door on unwanted guests, because you'll be sure to see who is at your door.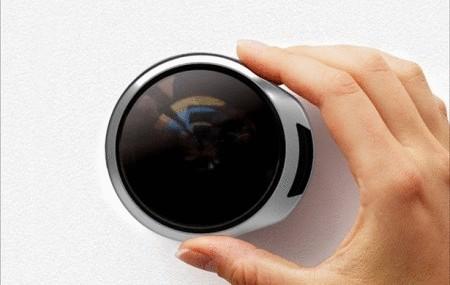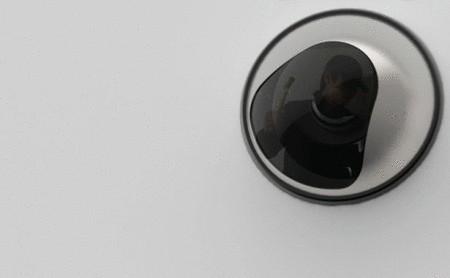 Source: /users/104