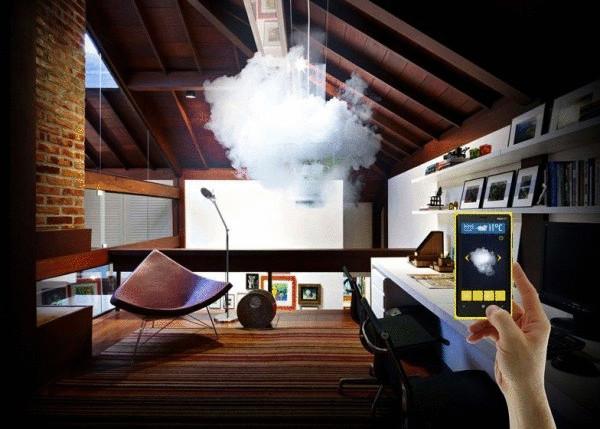 The weather forecast delivered to your home is a unique fixture called Nebula 12, an innovative development by talented Swiss designers Micasa Lab company. As a home weather forecaster, this concept can not only room lighting, showing off the ceiling in the living room, but also to suggest what kind of weather is expected in the next 48 hours, generating masloobraznoj, haze of mist, a thundercloud, or a solid grey blanket of clouds that covered the sky.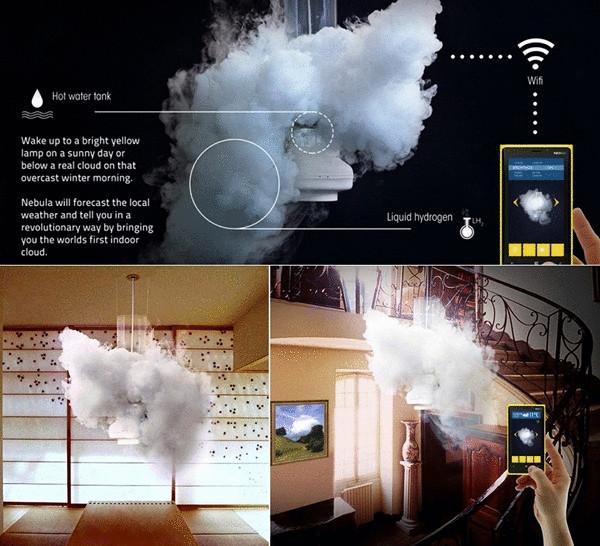 It's hard to say whether this device is decorative or functional-a useful gadget for internal use. Because the light exudes light, depends on the weather conditions, not owners, and much brighter lights artificial cloud than the area around. So, it is the color of the backlight and the size of the clouds determine the weather for tomorrow. A small yellowish cloud means bright and Sunny day, orange day was nearing sunset, grey insists on a cloudy and dull day, big and red means low pressure front and alarm for people with weather dependent, and purple probably indicates the thundering and lightning, and generally very bad and unpleasant weather.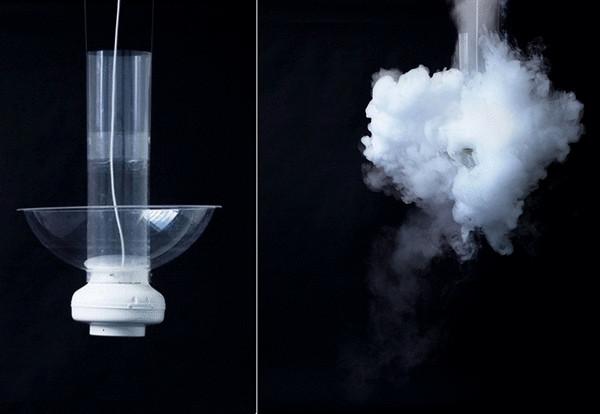 Built-in generator, Nebula clouds, responsible for the timely formation of nebulae on the horizon, contains liquid nitrogen and hot water, this automatically means that the device is not available in stores, and generally it can be purchased with great difficulty. At least, until the authors of the project will not find the ability to do more safe ingredients for lamp-meteorologist. To be aware of weather changes, and to visualise information for others, the Nebula 12 lamp via Wi-Fi connects with your smartphone and that accesses the database of the met office the UK and where gets the latest information about the weather conditions for the next 48 hours. However, to broaden the potential audience, the authors left open the possibility to configure the "informant" for themselves, changing the source for news, weather more acceptable.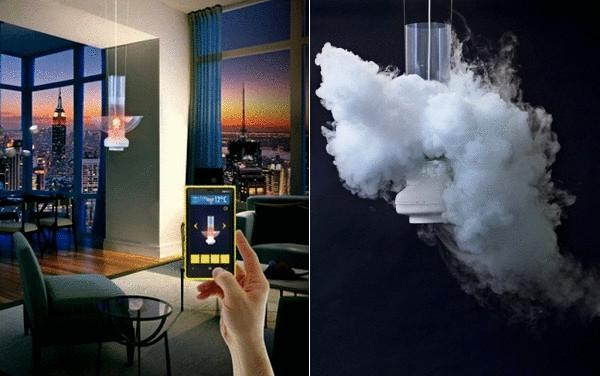 Source: /users/78