The train "Red Arrow" is, if not the main one, surely, one of the most famous trains. This train has a lot of years, but employs only the best guides. And now we can see a compartment car (2 class) this train on the inside.
The style of the train is uniform.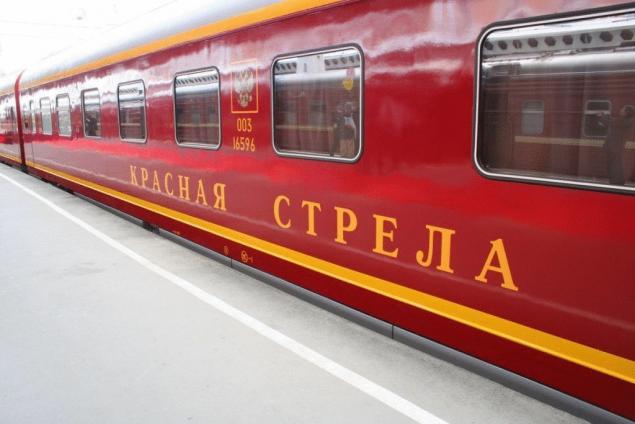 When submitting the train you can find the latest magazines, tea, and bottles of water on the tables. Under each table, two 220V sockets, which is actually very convenient! Some new "premium" glasses have replaced small ceramic cups with saucers. If you like tea in the morning — there are special signs.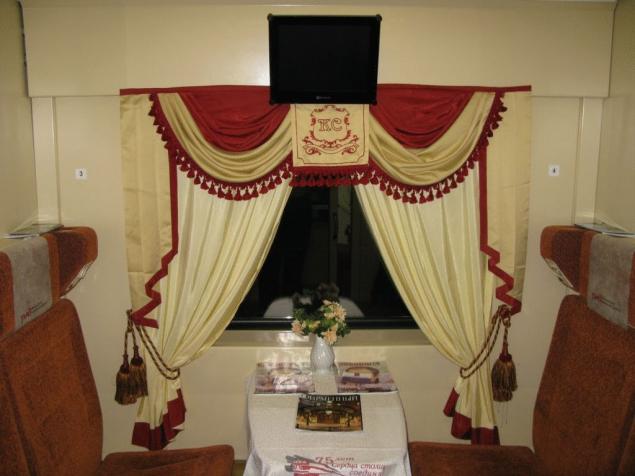 Actually, the only thing underwhelming is selling lottery at every step. Booklets on the tables, plates. Even train radiopost was saying "don't forget to buy", while previously it could only hear a friendly "invite".
The car staff. Because of this, it is only 5 compartments plus one "invalid". Train cars made in the Tver carriage works in 2005. A composting toilet, as befits the corporate train. All beds initially mishandled. The "lower" passengers just disorder the back and take the pillow top.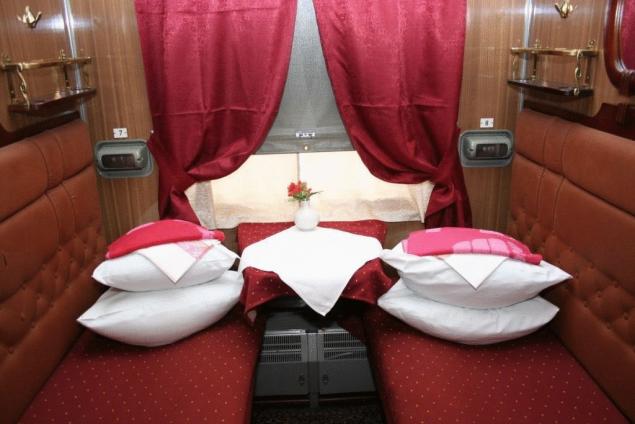 Each compartment on the table a card with contacts for complaints (on the other hand is written). In each ticket in addition to travel include "services", it is expressed in the power domain, hygienic set and a set of fresh papers.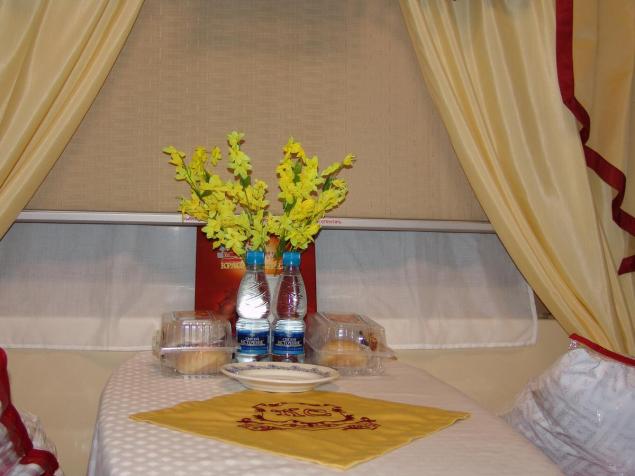 Source: /users/413