Georgian athlete Lasha Pataraya once again surprises the audience with its power, having dragged the truck, which weighs more than eight tone. Not every hero under force, but what's even more adivise, the athlete pulls the truck... his left ear.
New stunning record of 32-year-old athlete put only at the second attempt.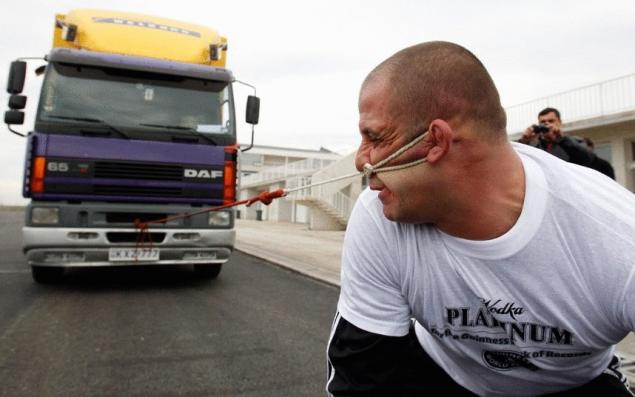 Lasha Pataraya says:
"I picked up this weight to beat my old record of 7 850 kg. Today, I dragged eight and a half tons."
Lasha – the champion of Georgia in Greco-Roman wrestling. Strongman weight is 93 kg. Before to move this kind of gravity, the athlete trained very hard. In addition to other bulky items, on account of his four tons van and also eight-ton helicopter.
Two weeks later, Lasha wants to surpass the current achievement, and once again find yourself in the "Guinness Book of records".
Source: /users/413