At yesterday's presentation in new York, the company showed video glasses Canon MREAL. With the new device, users can see virtual images superimposed on the real picture of the world.

Points Canon differ from the well-known Google Glass is not just the size, but the method works: two video cameras that is inserted into the frame, play the role of the artificial eyepiece and show the resulting image on the display, which is located in front of the eyes of the user. Due to being in a physical token, whether magnetic tags or QR codes, graphic picture fits very well.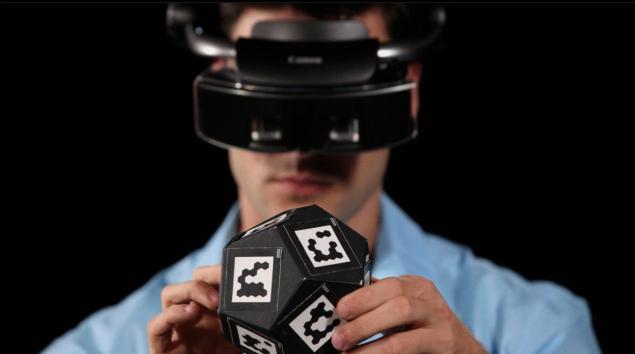 Interestingly, MREAL is focused on business segment, not the mass market. Maybe this is what justifies such a high price model component 125 thousand plus $ 25 thousand per year for maintenance of the device. MREAL — analog simulation. For example, the auto manufacturers can show potential buyers how it will look in the car, which is not yet released, changing during the presentation not only the color of the car, but the design of the cabin.
Source: /users/413