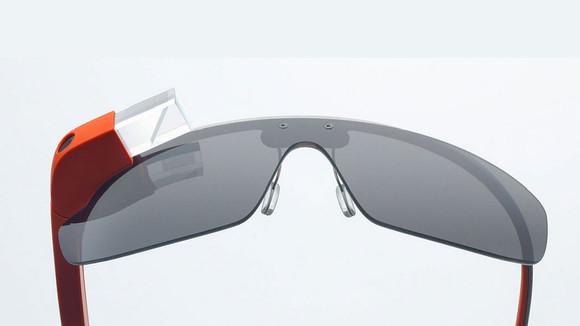 The desire to film companies to limit their intervention products from pirates so great that the fight against "pirates" throw the police, the FBI and other law enforcement personnel and agencies not. So, the other day a peaceful spectators who came to the session with a Google Glass optical glass (he now uses this device, and as usual points) while watching the film was taken out of the hall by the FBI.
All this happened in the city of Columbus, Ohio, USA. The film, which has decided watched our hero, called "Jack Ryan: Chaos Theory." So, to fulfill all the rules of cinema visit, the owner of Google Glass shut down your device. By the way, he came to the session with his wife, hoping to see the unfortunate picture, so to speak, in the family circle.
About an hour watching beside his chair there was a certain man, "to present a token resemblance shield", took Google Glass from the face of our "criminal" and demanded to get out immediately. Outside picture supplemented 5-10 police officers and security theater.
The whole company accused our audience that he illegally record movies using Google Glass. His protests led to the fact that they and his wife were taken to separate rooms, and the FBI during the search took the unfortunate owner of Google Glass wallet and phone numbers, work and personal. After the search began questioning. The FBI began to find out who this person is, where he works as earning what his computer at home, why he writes the film illegally, to whom he is going to pass, and so on.
Then began an even more interesting: the FBI was asked how much Google pays him owner "points" who his boss, and again - why he wrote the film.
A little later, someone came up with the bright idea to connect the laptop to the Google Glass. Five minutes later, all participants of the action began to view family photos of the suspect. A little later, not finding a recorded movie, the FBI has recognized this man not guilty (3, 5 hours after the beginning of the screening of the film).
After all that has happened to the former suspect approached by a man who identified himself as an employee of Movie Association (probably,
MPAA
). This person said that in this region, in this particular theater someone illegally recorded earlier this film, hence the emergence of such a reaction in the viewer's Google Glass. After the officer handed suffered two tickets for the same film, as a moral, so to speak, compensation.
In the future, no charges brought against the owner of Google Glass was not.
In general, one can only imagine the experiences and emotions that got our amateur films. I wonder if he will do the next time in the movie (though the glasses, even without)?
Via
torrentfreak
Source:
habrahabr.ru/post/210358/