117 years ago in New York City hosted the first American film session.
And after so many years the project has been created by American photographer Matt Lambros (Matt Lambros)
called After the Final Curtain («After the final curtain») ...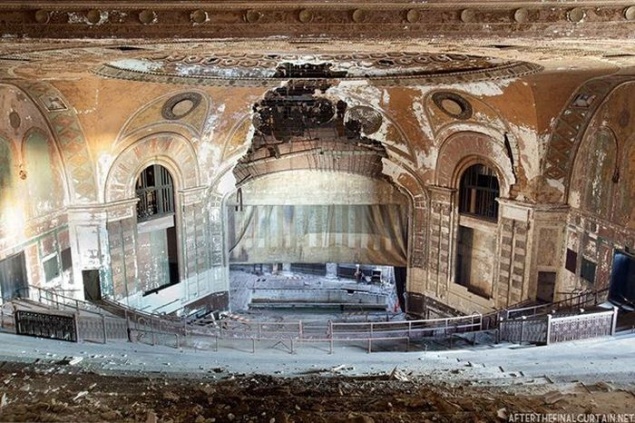 In its draft, the author tells and shows the history of the abandoned American cinema, thanks to which we can trace the path of their former greatness, and great discoveries with the presence of stars to complete oblivion. His photographs depicting the decline and destruction, clearly you can see the former splendor of the interiors and the importance of temples relatively young, but has become one of the most popular art form - cinema.
Cinema Shore Theatre at 2.387 beds was opened June 17, 1925 as part of a network of cinemas Loew's.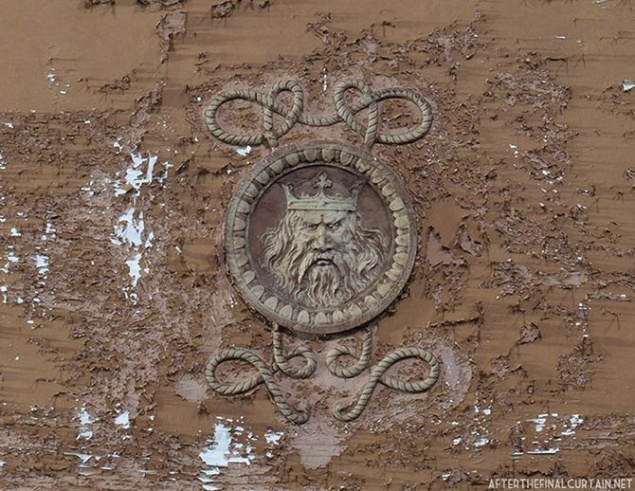 Designed in the style of a cinema "Renaissance revival" architectural firm Reilly & Hall. The decorations can be traced sea theme.
Foyer. Outdoor cinema gathered many stars of stage and screen at the time. The program opens showing of the film «The Sporting Venus», followed by a live performance of Siamese twins Daisy and Violet Hilton. According to the newspaper the crowd at the opening was so large that it had to beleaguer the police.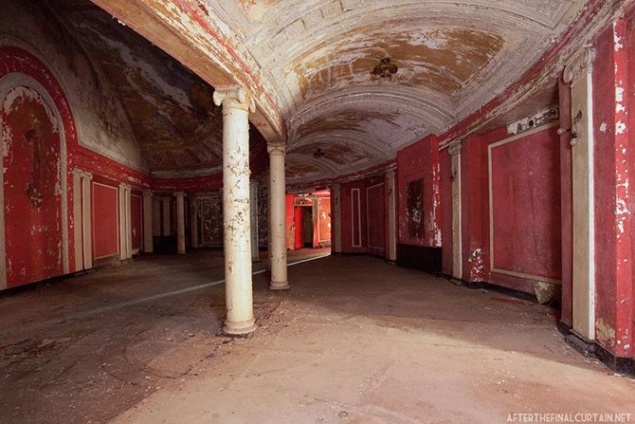 The theater was originally planned to show not only films, but also to vaudeville. Soon vaudeville out of fashion, and show them no longer.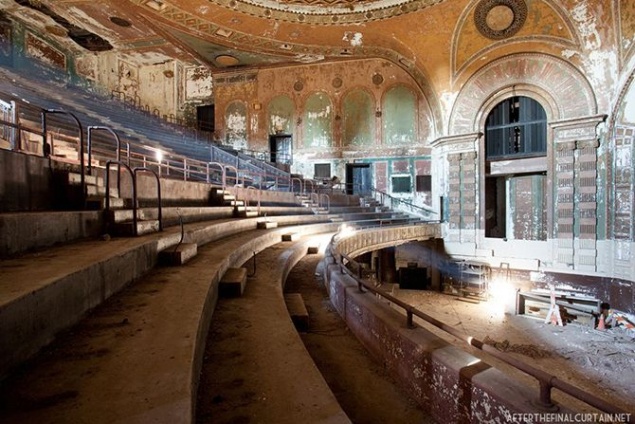 At the center of the ceiling shows the compass. However, the compass of the theater in time considerably "lost." In 1964, the theater was handed over to the company Brandt, and a year later it was decided to refocus on live performances. The company tried to attract the attention of a large Jewish community in Brooklyn, selecting appropriate performances, but the attempt failed, and the theater became a haven burlesque show. By the early 1970s, he returned to the theater showing films, however, began to specialize in low-budget films doubtful "for adults". The theater finally closed in March 1973.