Canadian researchers from Queen's University in Ontario has made a fundamentally new phone, called PaperPhone. Its main feature is that it has a flexible display size at 9.7 inches, which is made on the principle of electronic ink.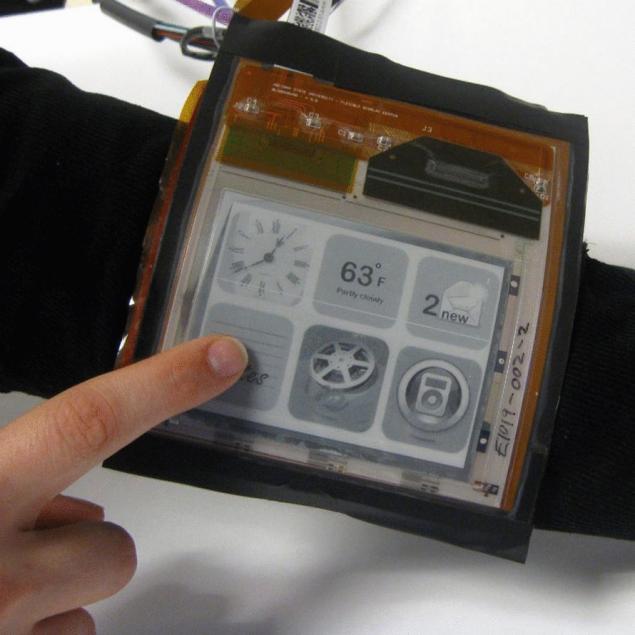 PaperPhone is most similar to an ordinary sheet of paper, which has good flexibility. This makes the new device very compact and easy to its kind. The new phone enables to phone calls, reading books, and even to store and listen to music. Its functionality is almost indistinguishable from the most modern devices of this type. Moreover, the new product has a quite low power consumption.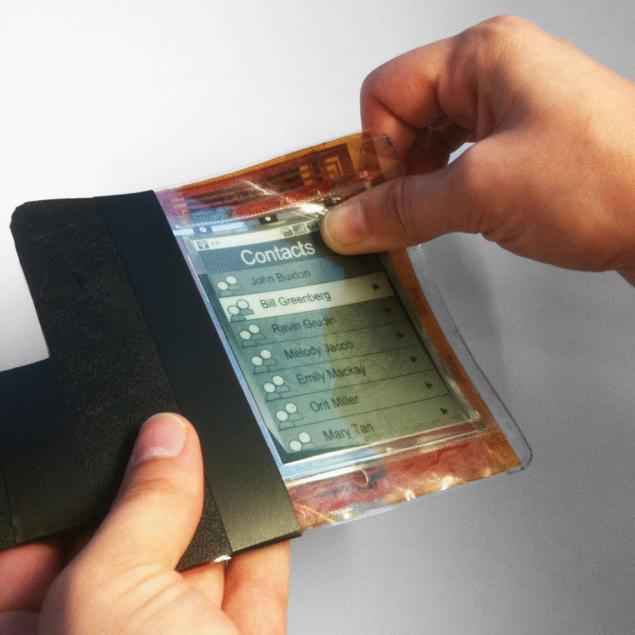 Scientists claim that their new model makes it possible to program a fairly large number of different gestures for convenient control of its functionality. The creators of the PaperPhone are saying that the future of E Ink technology. According to them in about 5 years, all mobile devices will use it, and look the same as their offspring.
Source: /users/413