To date, no English anywhere. Spanish, German, and Chinese too. Only to learn it is a very difficult job that requires maximum concentration and a lot of time. Here is something that will help the apps, they will make the learning process more intuitive and simple.
Busuu
This is not one, but a group of applications for learning languages. In the App Store you can find the version Busuu to learn English, Japanese, Spanish, Turkish, French, German, and even Russian. There is a special application, discussion of "English for travelers". The program can be downloaded for free, though to access more advanced courses will have to pay for in-app purchase. However, even without the money app very useful. It is also worth noting it's design. Most linguistic programs look badly, but Busuu is a beautiful, brushed with a soft and pleasant sound effects. Working with such a program is perceived as a game, not as a feat in the name of knowledge.
LinguaLeo
Another very good app which allows to learn the language in a playful way. First, the app was only a Supplement to the main website, but today it is a completely independent system. The program includes many different functions. In addition to the basic, such as the translation of the words have a funny option "the Designer of words" that allows you to collect words by clicking and dragging on paper the specified characters. The possibility of listening — the user is asked to write down words that will dictate the program.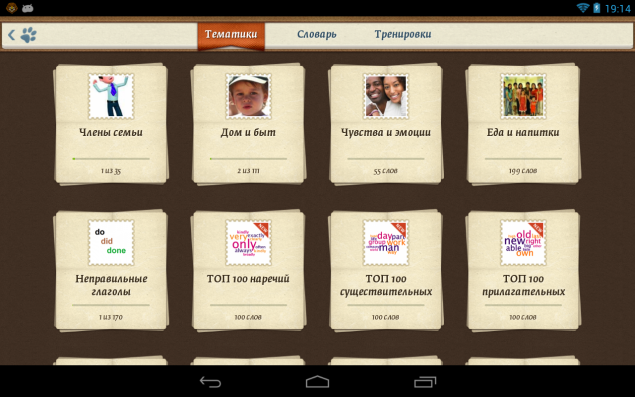 Source: /users/413