For long-term storage of onions is very important and its variety: Golden onions can be stored longer better than white or red, as the Golden onions can be attributed to greater resistance.
If you need to store onions for the winter, you need to select storage of intact follicles with dry stems and without bristles in the lower part. Inspect and palpate well-prepared to store the bulbs. They should not be dents and wet places, high-quality bow is tough, strong and dry to the touch.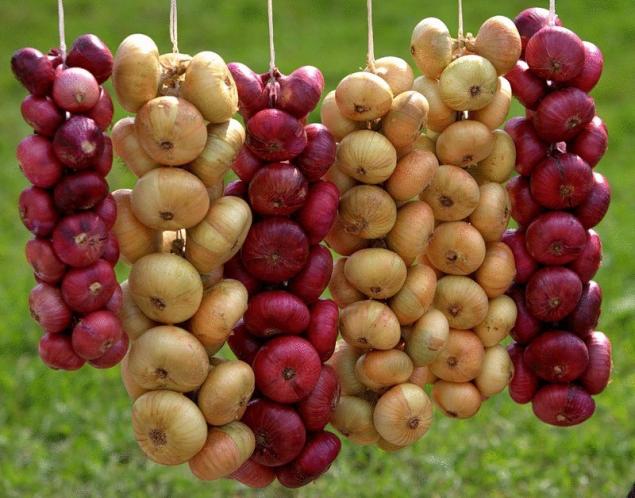 To store onions in the winter, you need it before it dried. To do this, the bulbs are evenly spread out in the fresh air (of course, the weather must be dry) and leave it on for a couple of days. If the weather conditions for drying of onions is not suitable, but dry weather in the near future forecasters do not predict, you can dry onions in the oven.
When drying in the oven there is a risk of overdrying of the bulb, so you need to be careful. The temperature should be low (not more than 45 degrees), and remove the onions from the oven before the bulbs will crack the top scale.
From the dried bulbs, cut off the dried feathers. The root cutting is recommended: leave a little "tail" with a length of approximately 2-3 cm of the Husk will extend the shelf life of onions, so remove it is not necessary.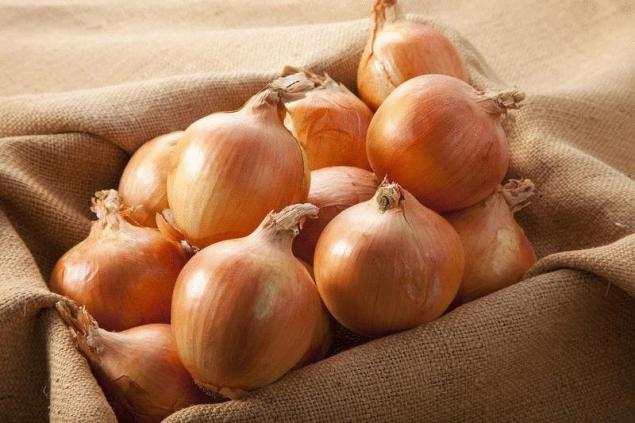 Where to store onions? The best storage tank is considered shallow wooden poor. Layer onions in a niche should not be more than 30 cm If you want to store a lot of onions, it is better to take a few shallow boxes and put them on one another, than to RUB the whole bow in one deep drawer, which he will "choke" and to begin to rot. In the drawers for onions should definitely be the vent, as good air circulation is one of the keys to the preservation of bulbs.
Source: /users/413