Students of the mechanical faculty of the University of Pennsylvania invented a mechanical arm, which is designed to help a person lift weights.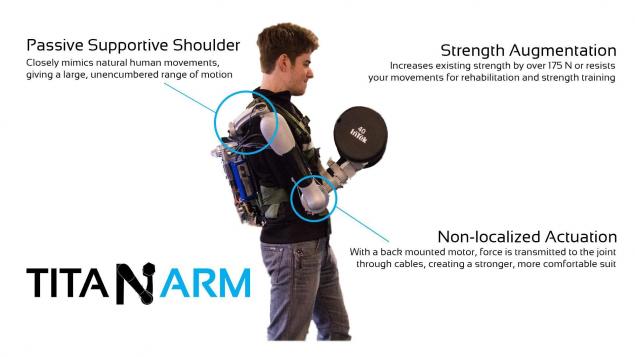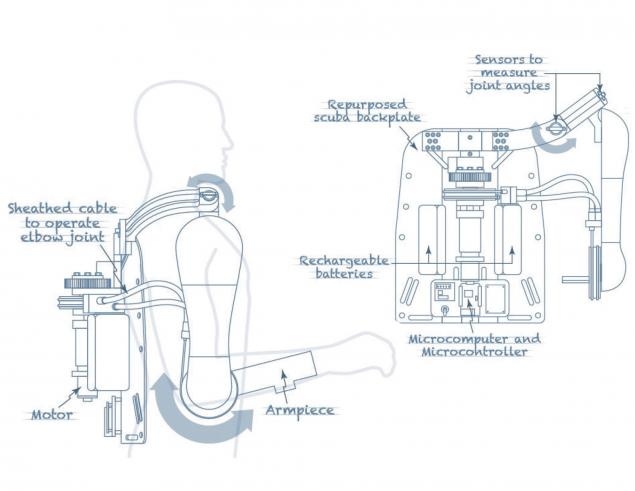 Arm the Titan Arm — a set of robot-manipulator, which is worn on the user's hand, and the power unit, which is mounted on the back. Weighs the whole structure close to 10 kg, and lifting force of the person by the arm is increased by 18 kg. moreover, the device will help to seriously reduce the strain on the back.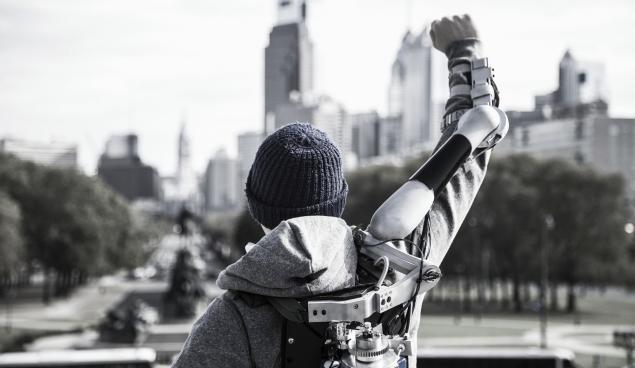 Control the Titan Arm with the joystick, but in the future I plan to make the exoskeleton to "understand" the electrical impulses in the muscles. A big plus of the design is that its manufacture is relatively cheap — only $ 2000. The project won a prestigious award run by the James Dyson 2013. The inventors will receive 30 000 pounds.
Recall that NASA invented robot superhero who will rescue victims in disaster zones.
Source: /users/413