Kirovsk – a town of miners, located at 205 kilometers from the regional center of Murmansk could be called the ice capital of Russia. There are annually brought the "Snow village" — the famous complex of snow and frozen water, 14 February takes the newlyweds Ice ZAGS. And this year to the city in the foothills of the Khibiny arrived with a concert of Norwegian musician Terje, Isungset. It is called the "ice king" because he invented the "frozen" music.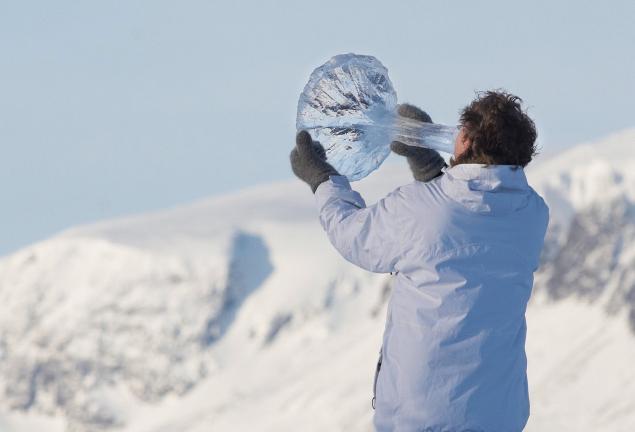 Terje is known at Home. Since 1999, he plays musical instruments from the ice, setting up entire festivals and a great show. On the stage only amplifiers, microphone and backlight for tools made of artificial materials, all the rest of nature.        
See also: Mexican made an orchestra out of decommissioned weapons
Material for their instruments Norwegian picky and chooses on the spot concert. He will not carry a huge, but fragile ice guitar or drums through hundreds of thousands of kilometers. Therefore, acts Terje mainly in those cities where there is excellent ice. Such in Russia while it said 4: Moscow, Arkhangelsk, Kirov and Perm.
Source: Rustoria
Source: /users/413