Kemerovo is in the center of the Kola Peninsula, at the foot of the Khibiny - a large mountain range, 205 kilometers from the city is the center Murmanska.Etot Russian skiing.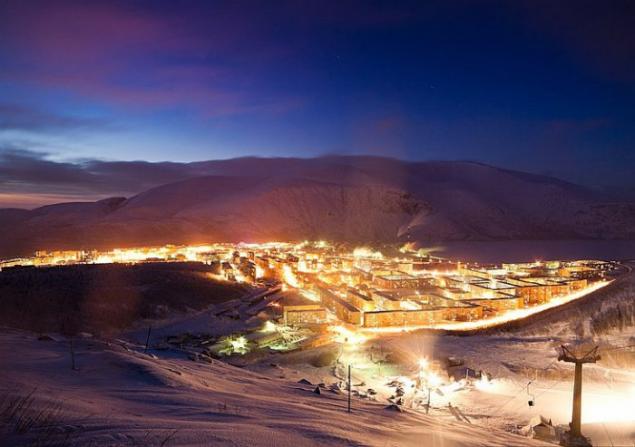 Instead of exploring the city Kirovsk I decided to climb the Ajkuajvenchorr - mountain altitude 1075 meters. At the top I walked in dense clouds in the ruins of the former cableway, drinking tea snowboarders.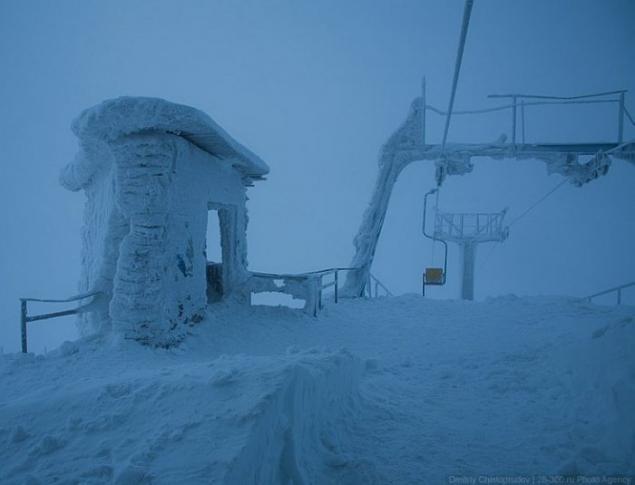 On the way to the Khibiny we enjoyed the snow-covered landscape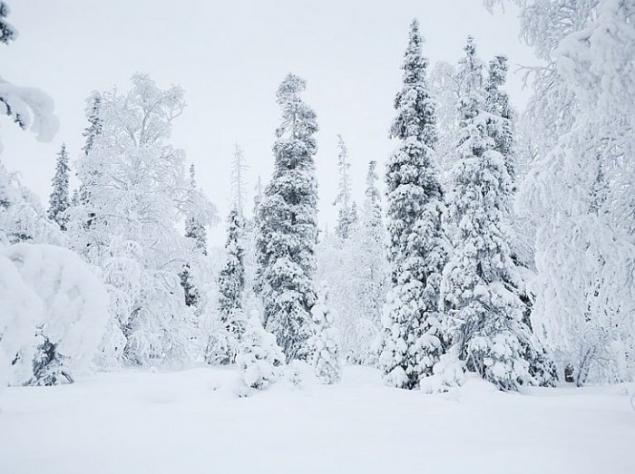 After passing through Kirovsk, we stopped at the ski slopes "urban slope." It turned out that the chair lift, which I very much hope not work until March. Had for 200 rubles to negotiate with MChSniki to the abandoned me on a snowmobile right to the top. Walk 1, 5-2 hours is not like dark, till his feet.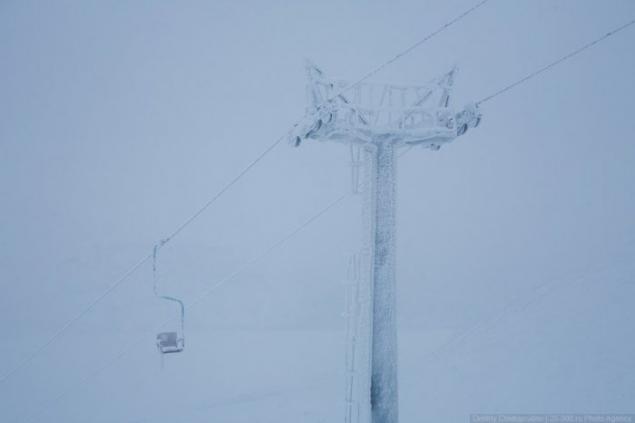 Approaching closer to the top, it became clear that the beautiful scenery will not be due to strong cloud