The hotel off the coast of Tanzania, offers to admire the rich marine life without getting out of bed in the room, floating in the Indian ocean. Manta resort located on Pemba island, just opened its first immersed up to half in the ocean room. Here you can enjoy the marine wonders of the Indian ocean. The room has a beach on the roof. Pemba island is still little known to tourists, which is especially appreciated by lovers of the seabed.
Owe this result to the Swedish firm Genberg. Underwater hotel, which opened the first issue of this type began in 2000, the hotel located on a lake near Stockholm. Manta Resort is part of a trend of hotels and restaurants of charm, seeking to improve the environment around them.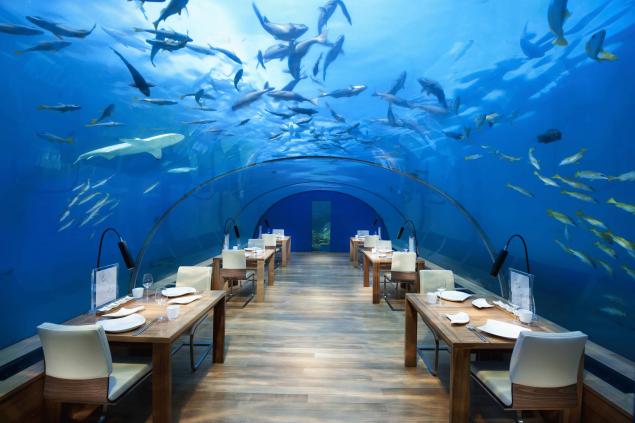 Such an unusual place on the Maldives. This restaurant Rangali Island, where you can admire the sharks and manta rays while enjoying a plate of seafood.  
published
Source: /users/1077