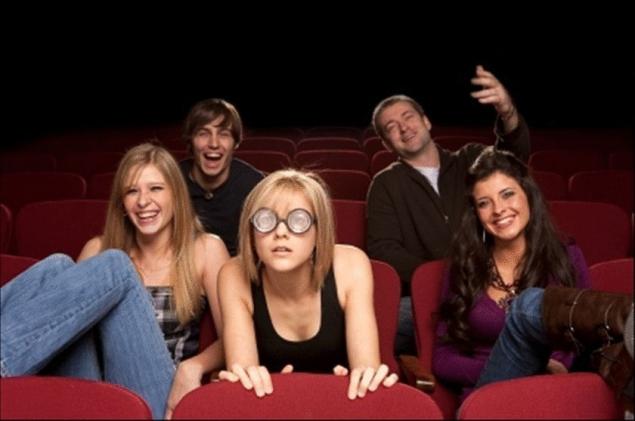 Each of these films, regardless of genre, is unique and has a fascinating story. Some movies will make you laugh, others plunged into the horror, and others – will be forced to empathize with the heroes, but somehow they should see all movie lovers.Perfume: the Story of a murderer (2006)
Jean-Baptiste Grenouille, who received from birth is incredibly thin and strong sense of smell, creates the world's best and unique flavor, maddening in others. However, no one suspected what terrible secret is the secret of success a young perfumer.
Open grave (2013)
This is the story of a man who one day woke up in a pit full of dead bodies somewhere in the wilderness, it is absolutely didn't remember anything about his past. Hero to find out who really is the killer: one of the strangers who saved his life, or he himself.
The cell (2000)
An FBI agent persuades a psychiatrist who is an expert in the field of penetration into the inner world of patients, to infiltrate the mind of a serial killer, being in a coma to discover the whereabouts of his last victim.
Four rooms (1995)
Comedy consisting of four connected short stories, set in an unremarkable hotel on the eve of the New year.
Stir of echoes (1999)
After the main character hypnotizes his wife's sister, he chases the Ghost of an unknown girl and now he has to unravel the mystery of her death. The film keeps in suspense until the last frame.
25th hour (2002)
Sentenced to seven years drug dealer from new York Montgomery Brogan have to rethink my entire life for the 24 hours that remained to him in prison.
Lucky number Slevin (2005)
By some unhappy chance Slevin was involved in two warring crime bosses, the Rabbi and the Boss.
Moon 2112 (2009)
Astronaut Sam bell, who has worked for three years at the station at the gas production on the moon going back to Earth to his family. But one unexpected meeting radically changes all the plans for Sam to come home.
Turbidity (2006)
In the near future the employee of the police Department narcotics during the RAID itself sits on a new intoxicating substance, with the result that ceases to understand who he really is.
Into the wild (1996)
Fresh out of College, a promising student and athlete from a wealthy family Christopher, rejecting all material wealth of society, is sent to live in the harsh desert terrain.
Confessions of a dangerous mind (2002)
This adaptation of the book of memoirs of a famous TV host of the 60's Chuck Barris, the author of many popular television shows, where in the twilight of his career, he becomes a killer and works for the CIA.
Evolution (2001)
Cadet firefighter, two College Professor and a bit of a geek, but a damn sexy woman-scientist working for the government discovering an alien organism that is growing rapidly since its stay on Earth.
The fountain (2006)
The film is developed in parallel in three time frames. "Fountain" is a story about love, death, spirituality, and the fragility of our existence in this world.
Bubba Ho-TEP (2002)
Elvis Presley and JFK did not die, but live out their days in a nursing home. Only there they do not to rest: they battle an ancient Egyptian mummy and are fighting for the souls of his comrades.
Cube (1997)
Seven completely strangers to each other and completely different nature of people unwittingly trapped in a cubic room, a maze with spaced around the deadly traps.
The vicious kind (2009)
Thanksgiving misogynist Caleb, opposed passions of his brother, unexpectedly falls in love with her.
The ways of the gun (2000)
Two criminals get more than they bargained for: they kidnap the surrogate mother who bears the child of an influential person, and appoint a ransom of $15 million.
Kiss kiss Bang Bang (2005)
A mysterious murder brings together detective-homosexual, an actress and thief who accidentally went to Hollywood.
Attack the block (2011)
A gang of teenagers in South London that defends their neighborhood from an alien invasion.
King of the ants (2003)
Odd developments Sean Crowley finds his true calling when hunting down and killing of a lawyer, and then decides to take revenge on the avaricious mobsters who did not want to give him his due.
source
Source: /users/413