Brazilian microcarrier in skilled hands turned into spacious apartments.
Many designers manage to make a small apartment a visually spacious by applying hidden from the eyes of storage, intelligent layout or adding a mezzanine, if space allows to do it. In são Paulo, Brazil architect Alan Chu (Alan Chu) from "Chu Kato Architects" ("Chu Kato Architects") has created a spacious, pretty small bachelor apartment of 380 square feet (36 square meters) for recently divorced young businessman.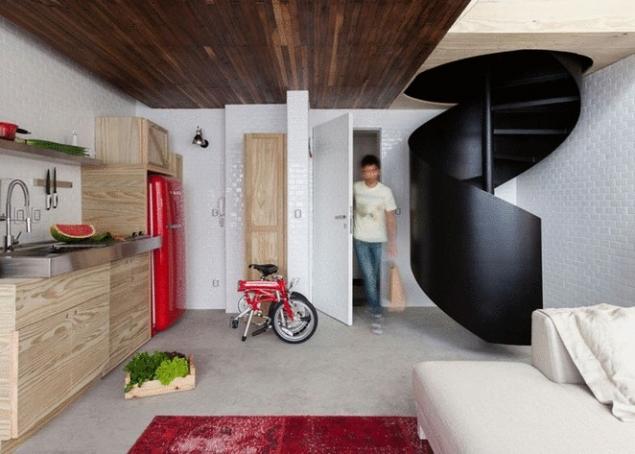 Using a simplified palette of light and dark wood, white tiles and the occasional splash of vivid colors such as red and black, Alan Chu says that "the decor plays with the transience of time: a time of changes, improvisation and reorganization."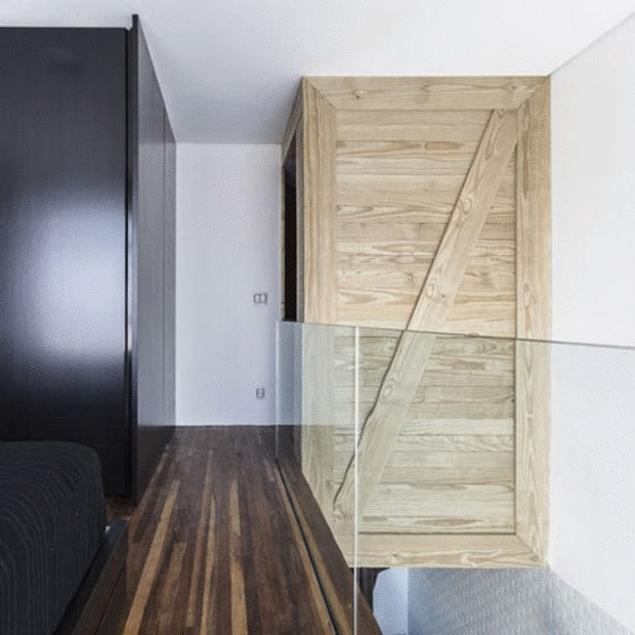 Visual clutter is reduced significantly due to the playful configuration of the wood cabinets, which are partially inscribed only on one of the walls on the first floor, concealing the various storage areas and freeing up more living space. Inside the Cabinet painted red to look like fire engine, red fridge-a charming alternation sequence of elements of the design.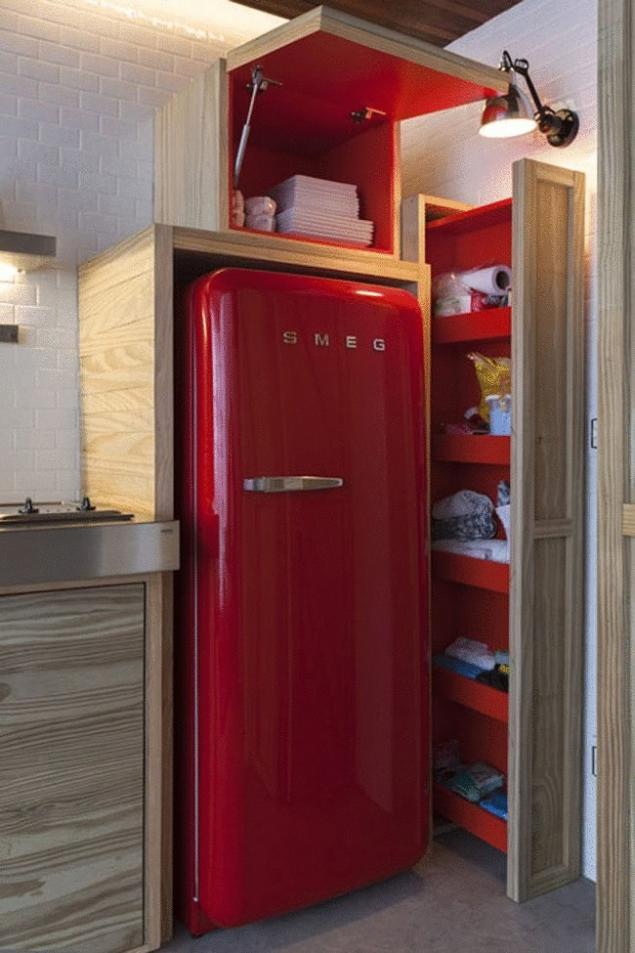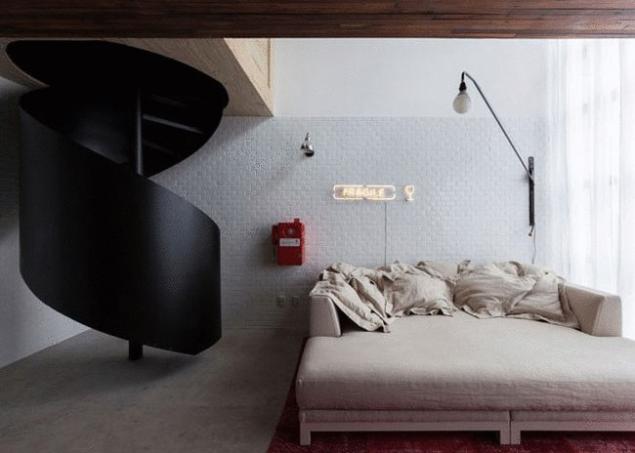 Relatively huge sofa bed is the most noticeable part of the house, the Windows tall wall that allows light to penetrate well into the living room or to be a comfortable place for a guest.
A winding black staircase leads to the master bedroom and bath located on an additional level with a glass panel on the mezzanine overlooking the living space below.   
Using some basic tricks to extend an existing tiny space, the design of Chu for tiny flats on AP 1211 proves that small can be large, and could be interesting at the same time
.
Source: eco-portal.kz