In the administration of the Bogoslovsky aluminum plant said that a test sample of a unique installation for the extraction of rare earth metals and aluminum from the slurry waste will be launched in the next three months.
As soon as all technical issues will be debugged, the scale of production are going to increase at the expense of Bogoslovsky industrial Park.
In the Sverdlovsk region will start the installation for the production of metals from sludge waste
The same representatives from the BASES explained that the industrial Park "Theological" will be tested a new technology that will allow you to effectively recycle waste slurry with the aim of obtaining from them useful items.
Unique technological method is a product of work of experts of the Department of rare metals and nanotechnology at Urfu. Order innovative development came from "Element", which is a member of the consortium "Energy projects" and is a resident of SP. It is planned that in future it will be modified and the unit can also use color scrap, not just waste.
According to engineers, the problem of processing sludge waste is long overdue. Only one DATABASE had accumulated more than 50 million tons of such material. But even recycled, cuttings contain not only waste rock. They also is about 7% aluminum and 5% metal belonging to rare earth.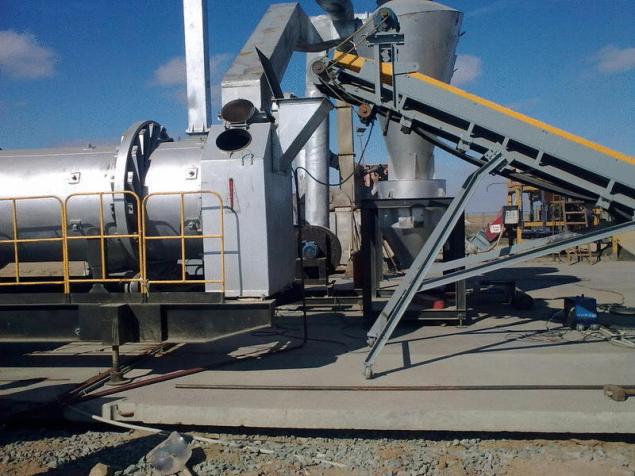 Up to this point the polygons of the sludge was exclusively environmental problem. But today, thanks to the innovative development is possible not only to release relatively large areas free from accumulation of waste, but to do it with a profit for the farm.
The test phase in the laboratory have already been passed, and passed successfully, – explain representatives from Base. Now turn the test in one of the shops of the plant, scheduled for mid-autumn, with subsequent integration to the entire territory of a Theological IP.
The creation of such a Park in the Sverdlovsk region was the theme of the fourth annual business forum "the Future of the city", where the Director of communications of the company "RUSAL" told about the support provided by the government in the implementation of this project. From the company will be given a territory with shops, and the administration area will construct all necessary external infrastructure.
While the industrial zone is composed of two residents. The first will deal with the production complex is intended for production of aluminum components for the auto and the airline industry. This company will be responsible for the extraction of rare earth metals from red mud in the process of its processing. The scope of activities of the second resident will be the production of detergents, synthetic type.
Source http://zeleneet.com/
Source: zeleneet.com