Currently, in the Chinese market has already begun active sales of the new hybrid sedan called the Byd Qin, but the producers of this brand in the near future want to try and capture the European market.
What can offer the creators of the hybrid Europeans? This car is the first among the "plug-in", which the Chinese manufacturer put on the conveyor belt. Engine capacity of 1.5 liters. Except petrol turbo engine there are also two electric. In the total power of this hybrid motor is 299 horsepower and maximum torque is 440 Nm.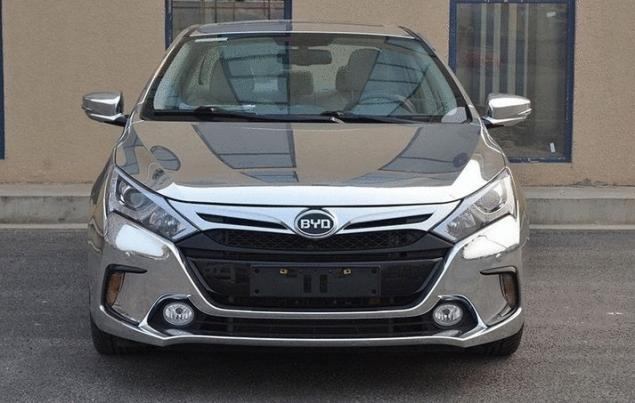 If we talk about time, which takes the sedan to accelerate to 100 km/h, it is equal to 5.9 seconds. The upper limit of speed, according to the manufacturer – 185 km/h.
If the engine is operating in a combined cycle consumption of gasoline per 100 kilometers of road equals approximately 1.6 liters. At work alone electric motors hybrid can travel up to 70 kilometers of road.
The basic equipment of a sedan, the developers have included a hybrid electronic instrument panel, gauge showing the pressure in the tires, 12 airbags, the system entering the cabin of the car without the key, the system against the loss of control of the vehicle, which is designed to facilitate the Parking process in a small space. Only with the remote the car owner has the ability to get the machine to move forwards or rearwards at a speed of 2 km/h at a distance of approximately 10 meters, rotating wheels.
As for the cost of "rosette" hybrid, the manufacturers in the Chinese market to sell it at the price from 23 to 26 725 300 euros. On the European continent plans to begin sales of this model in the first quarter of 2015.
Source: ecomot.ru/