Highest Chinese Xi Shun helped two dolphins from the aquarium Fushun in northwest China have peace and appetite. Dolphins swallowed plastic waste: packets, bottles and began to complain of feeling, lethargy and apathy. Xi Shun as good uncle Stepan came to their aid.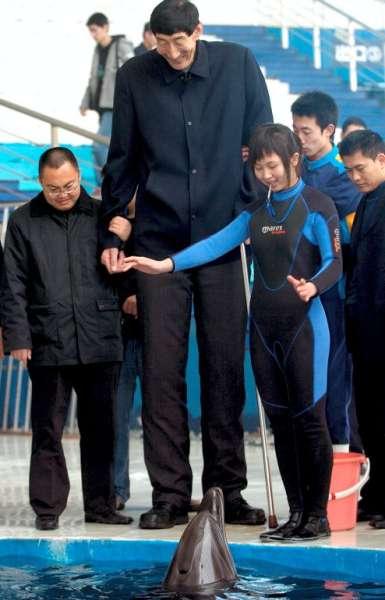 Dolphins fixed, closed their sharp teeth and a giant using his long arms could do that did not work for veterinarians aquarium - clear plastic from the stomachs of dolphins.
The management of the aquarium said that dolphins are doing well.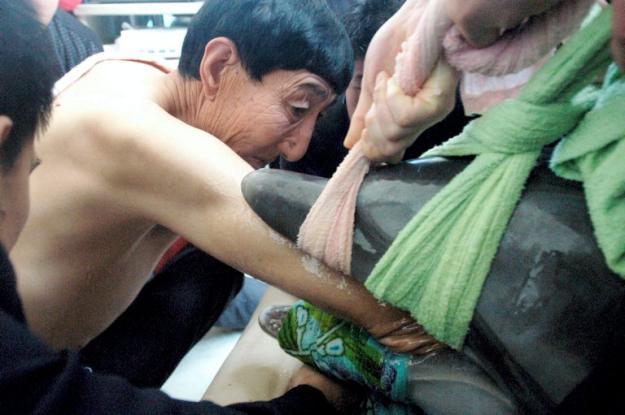 drugoi