People who want to improve their health after a cycle of chemotherapy should adhere to the principles of anti-cancer diet by Dr. Kim.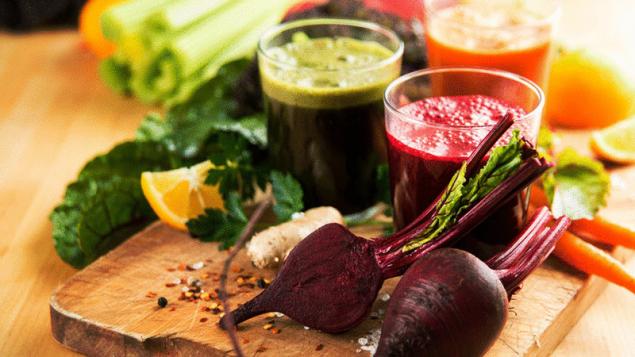 Anti-cancer diet by Dr. Ben Kim
• Have a rule for a system of providing help to the family and relatives of where you will be guaranteed daily access to fresh vegetable juices;
• All the juice by volume must include at least 50 percent of greens, the best option – these dark green leafy plants like Romaine lettuce, curly Kale, Kale and chard;
• As long as you will not feel the acute need for animal products, stick to only fresh vegetables, juices and fruits;
• Eat the fruits which, by their nature, most are rich in antioxidants;
• Take high-quality fish oil from calculation one teaspoon 40-50 pounds (18-22 kg; approx. mixednews) of body weight every day;
• Eat only when hungry, chew your food well;
Menu cancer dialysate
Blueberries, mango, apples, avocado, celery stalks and Romaine lettuce.
Second Breakfast
Glass of freshly pressed vegetable juice – 8 leaves of Roman lettuce, handful of parsley, two stalks of celery, two carrots.
Lunch
Large vegetable salad of Romaine lettuce, tomatoes, celery, peppers, carrots, avocado, and raw walnuts.
Seasoning: juice from half an orange
Afternoon tea
Glass of freshly pressed vegetable juice – 4 large leaf of chard, 4 leaves of Roman lettuce, a slice of fresh beets, three stalks of celery.
Dinner
A big plate of steamed vegetables – Chinese cabbage, broccoli, green beans, sweet potatoes. Additionally, one whole avocado.
Late dinner
Any ripe fruit is at hand or a handful of raw walnuts with raisins
Have predeceasors that this type of diet satisfies most chemotherapy recipients, at least within one month and sometimes up to a year.
When there is an overwhelming desire to eat animal products, we recommend moderate eating village eggs, wild fish such as salmon and anchovies, and meat of any animals raised on natural feed and free-range conditions. Dairy products derived from environmentally and hygienically clean sources, small amounts are also great for people who have a tolerance to milk. With the use of products of animal origin, preferably in every meal, their share did not exceed 30 per cent, a large portion must always remain for vegetables.
In addition to the rules of nutrition in the fight against cancer, there are several critical recommendations regarding the image of your life:
• Be in the fresh air as long as possible;
• Avoiding sunburn, try to expose your skin to sunlight for at least 15 minutes a day;
• Direct the energy of your emotions that makes you feel loved, loving and peaceful;
• Give yourself as much physical rest as possible – years if you did not spare your body, a one-year break in the work, and performed other basic duties may be just what you need to restore your health.
What is the most important anti-cancer regime should include regular reminders to yourself about why you want to be healthy. Meditate on the reasons that motivate you to be in better shape. Take the time to gain ultimate clarity regarding your motives. Then write down their arguments on paper and review them every day.
Remember: no one in this world is not able to accurately predict what awaits you. Your life is not statistics. Your thoughts and daily choices are the most significant factors of your health today and in the future.  
источник:mixednews.ru
Source: /users/1077