Recently, the British organization Sense About Science (SAS) dedicated to debunking pseudo-scientific theories and myths surrounding science, compiled a list of the most dangerous diets promoted by Hollywood. Check it, and in any case do not try to follow celebrities, even if you really like them!
1. Detox diet Tom cruise and Katie Holmes as a husband and wife Tom and Kathy often told reporters, regularly resort to various detox procedures and periodically sit on a specially designed detox diet.
In fact Doctors claim that the detox diet is nothing more than a marketing ploy. In reality the human body is able to self-clean without any additional stimulation. Most detox diets, procedures and pills is a waste of money, either, but some of them can even be dangerous to health, which in developed countries are attributed to prohibited drugs. By the way, detox diet at the time touted as demi Moore and Ashton Kutcher — such as former spouses, as cruise and Holmes.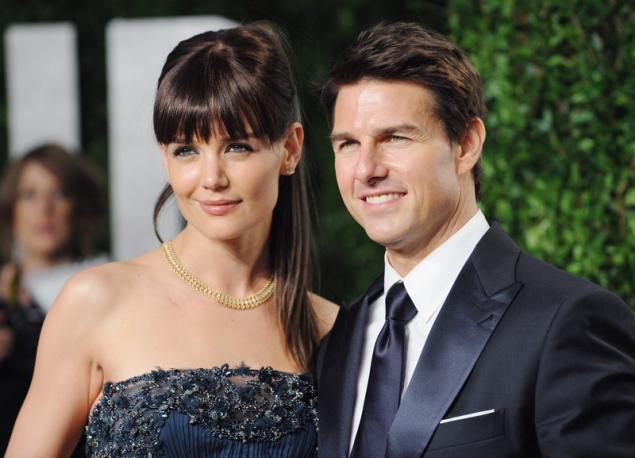 2. Tea diet Victoria Beckham the Basic principle of this "diet" is simple — replace any food strong black tea without sugar. It is considered that Victoria Beckham not only lose weight this way myself, but "tucked" into his girlfriends — the same Katie Holmes. Rumor has it that the two stars once sat on a tea diet for about a month — but at that time was so weak that almost did not get up from the bed.
Another crown diet wife of footballer soup of seaweed, which should also represent the only valid product is "food". On this diet, the socialite sat once for two months and hoisted her Sienna Miller and keira Knightley.
Actually: Replace food whatever drink is not only inappropriate, but harmful to the body. "We don't know how a nutritionist works Mrs Beckham, but such a diet wouldn't recommend no professional doctor" — say in their report, the experts of SAS. Nutritionists say that during the "diet" Mrs Beckham and Holmes was obviously suffering from nervous exhaustion, which compensated for the use of antianxiety drugs and other addictive substances.
3. Hard macrobiotics Renee Zellweger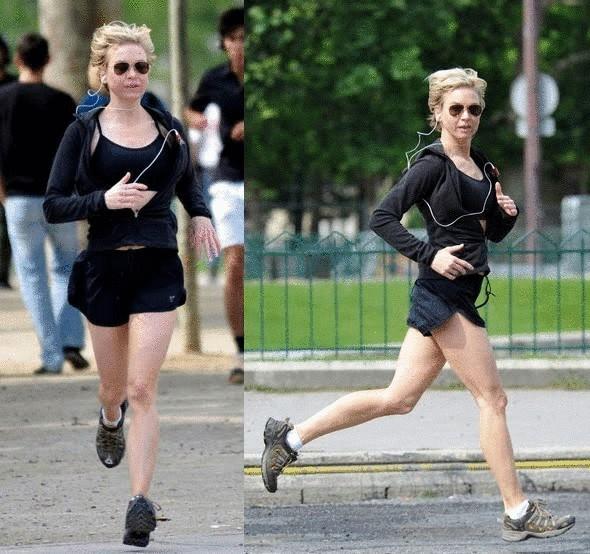 The actress can't live without fitness — which is good, but occasionally pointless torturing yourself with strict diets, what makes a healthy lifestyle. If this Renee is not shy to promote the image of the food, which adheres to a rigid form of macrobiotics, which supposedly ensures longevity. The actress has excluded from its menu, oil, meat, fish, eggs, caffeine, salt, sugar and even some fruits and vegetables. In addition, it consumes more nutritional Supplements and fat burners than a full meal.
In fact: Bigotry in anything, especially in diet, to anything well does not. The macrobiotic diet has a right to sushestvovanie, but is not recommended for everyone and must be followed wisely. It is extremely popular among celebrities, however, the same Madonna or Gwyneth Paltrow use in your food only some of its postulates — and look and feel great. In that time, Renee Zellweger periodically vynujdena constantly pass courses of treatment of anorexia.
4. "Maple" diet Angelina Jolie Experts suspect that excessive thinness and periodic nervous breakdowns actress — a consequence of her addiction to detox diet "Maple syrup", which involves drinking just three glasses of maple syrup with a pinch of pepper and a slice of lemon a day. Yes, that's all. According to rumors, this diet Angelina can sit for months. Professional nutritionists say that it is because of this beautiful actress so rarely seen in public, she often feels exhausted, not because of concerns of children, but because too poorly and not eating.
By the way, the "maple" diet has another admirer — pop star Beyonce, which, however, has resorted to it rarely, and therefore looks much healthier. Time diet star, in her own words, never goes outside of his mansion — it elementarno not strong enough.
In fact, Any extreme diet is not just harmful, but can be deadly.
5. The "model" diet Linda Evangelista the Most dangerous diet, according to Western dietitians is a diet called "IV", invented the top model of the 90s Linda Evangelista. 20 years ago, the star of the podium, declared that to maintain harmony, you need to consume just 400 calories a day, and, surprisingly, many of her colleagues agreed with her. That's because another name for this system of food — diet of top models.
Actually: 400 kcal a day is the norm for a child of five. Adult body, especially if you lead an active lifestyle requires much more. In addition, an important balance diet, not only calorie.  
Source: fitfixed.com