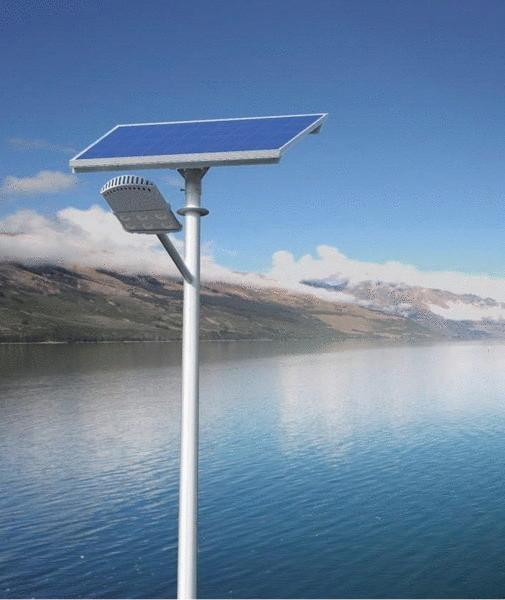 A group of Spanish engineers and scientists developed a prototype Autonomous street lamp, powered by wind and solar energy. This project was created in cooperation between the Spanish startup Eolgreen and the Polytechnic University of Catalonia. Ten prototype aircraft is equipped with wind turbine, photovoltaic panels, a battery pack, an array of LEDs and the electronic system that manages energy flow between these components.
Wind turbine composite blades can generate electricity at a minimum wind speed of 1.7 m/s, performing from 10 to 200 revolutions per minute and producing a maximum output of 400 watts. The commercial version of street lamp will be equipped with two 100-watt polycrystalline solar panels, led brightness 3500 or 4000 lumens and lithium iron phosphate battery capable of storing electricity which will be sufficient to operate the LEDs for three or four days.
Street lights able to work independently, as well as their Association in groups of up to 99 units to send messages about health status to the Central unit. Due to this, administrators will have the opportunity to learn about technical problems and fix them quickly.
The company Eolgreen already signed an agreement to install its street lamps with some Spanish municipalities. This year we plan to produce 700 units of the new devices. It is worth noting that new York-based company Urban Green Energy also produces similar solar-wind streetlights in the US, and Seville University, working on the same project.
Source: alternativenergy.ru