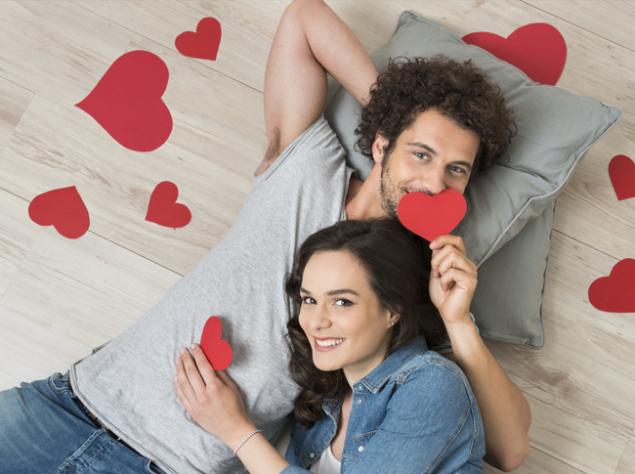 The romantic interior. Photo: thinkstockphotos.com  
Valentine's day – romantic day of the year. And on this day I want everybody to set a romantic mood, including the atmosphere in the house. So, create in the interior of romance!
Romanticism is a loose enough style in the works on this subject there is no strict framework. The main thing – the creation of such atmosphere and harmony, which is like two lovers. Selection of ideas for you. All conversions can be done simply and quickly, without radical changes, due right emphasis and appropriate accessories.
Even if your interior is decorated completely in a romantic style, you can make it so one day, using the following tips. Add romance to your Windows: hang plain curtains, and duplicate them on top of delicate tulle. Usually the tulle to hang closer to the window, well, you do the opposite – and you have a stylish dual-layer design window. The tulle on the background of dense monochromatic fabric looks luxurious.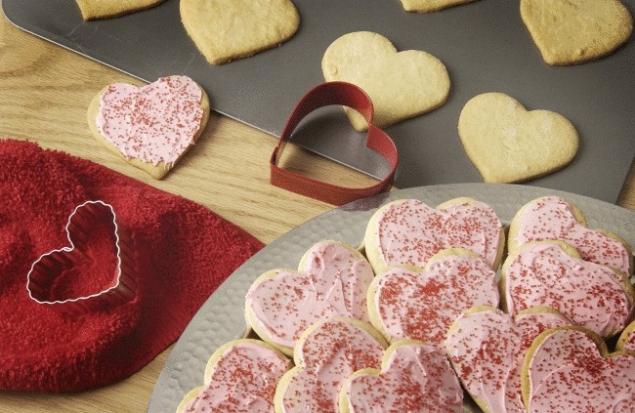 Add some romance to the holiday table, bake delicious cookies. Photo: thinkstockphotos.com  
The same reception with tulle can be repeated with a tablecloth. You don't even have to use a solid color tablecloth, and throw tulle directly on the table, drape it on the corners and pin beautiful clips. If you have a small round table on one leg or on the legs, connected to each other by means of a ring, tulle can be nice to tie a ribbon under the top and place a lush bow.
A large mirror can decorate a floral frame. For this you just need to take a long garland of large artificial flowers, gold or silver spray paint it and attach to the frame around the mirror so that this garland hid the frame. If you have an oval mirror without a frame, give a frame of faux rose petals. These petals are sold in sets in boxes and they simply stick around the mirror. If you have a few small mirrors in beautiful frames, group them together on one wall, and you will get the original "mirror" panels.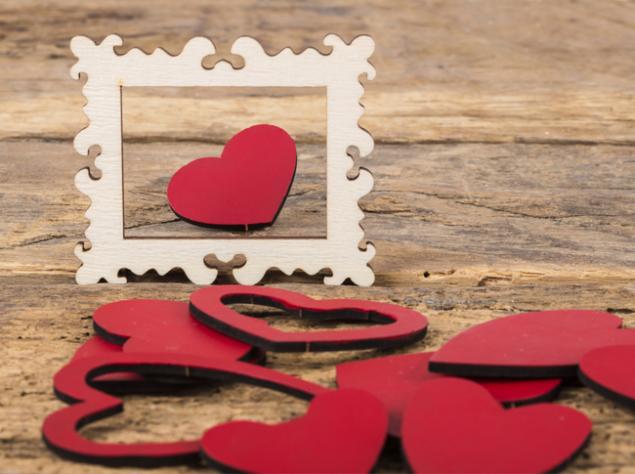 You can decorate the apartment with homemade hearts made from dense fabric. Photo: thinkstockphotos.com  
From self-adhesive film red or pink cut multiple contours of hearts of different size (they will resemble the frame in a heart shape) and mount them on the wall in a random collage.
Heart-panels on the wall can be made of wire and artificial flowers: wire to bend in the shape of a heart the right size, then the frame to attach the artificial flowers of the same species and color, for example, only red roses.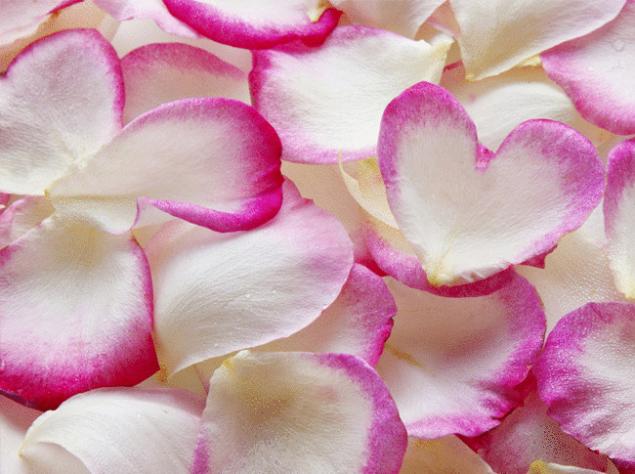 Decorate your apartment with fresh flowers or rose petals. Photo: thinkstockphotos.com  
Table photo frames can be decorated by attaching to them small silk and plush hearts (those hearts are sold in sets for decorating).
On shelves and racks arrange items in red and pink colors, colored glass vases and clear glass vases filled with colored glass stones.
Decorate the flat with at least one bouquet of flowers in a vase with this bouquet it is also possible to omit the glass pebbles.
Arrange for tables with many candles white, red and pink classic shapes and heart-shaped. Even if some of them are aromatic. Candles put on beautiful trays and dishes and put it between the candles a few artificial rose petals. Also the candles are bright colors can be put on the dish, which is first sprinkled on a layer of sugar.
Any wall in the apartment you can also decorate ornate "wrought iron" panels. If you have delicate wrought-iron stand under the hot, hang them on the wall in a row horizontally or vertically. Then, on the resulting "picture" can be attached elegant pendants, chandeliers, hearts on ribbons, cards, notes, pass through the apertures of a flower or hanging a gift for its second half.
Source: domashniy.ru/