And because these products are not prohibited and has not disappeared. But in their current versions – like those defective balloons: well, not pleased! And once......In those early days when the blue of the night usualis fires, the grass was twice as greener, and on 1 ruble could buy the whole world and another baby on delivery, no Parmesan and ham still did not exist. In our lives, at least. But it was a lot much more exciting for the taste buds things!
Sladostrastie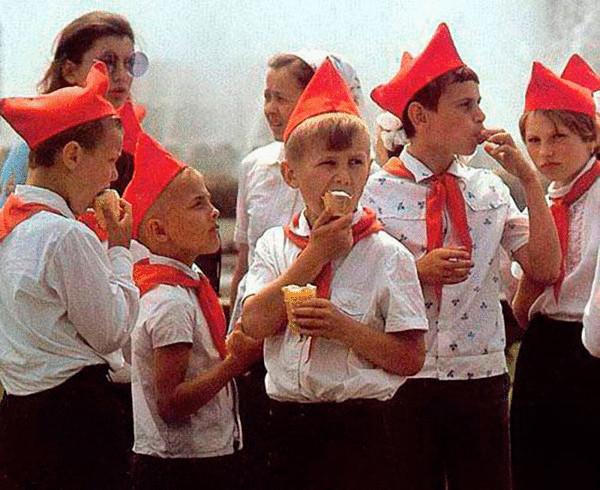 PHOTO: WIKIMEDIA COMMONS
World – world, us – sundae. White, shining, spreading cold sweet draught, with Kosenko stuck on top of a round piece of paper. A cone can be biting in a circle, and you can squeeze in himself divine the contents and to give a wet wafer to the Pope. And then ask for more. Oh okay "my mom said," we don't tell her!
"Bear in the North"
PHOTO: IMGUR.COM
Only on a birthday or New year in a crystal vase in the middle of the table. Or uncle returned from a trip to Moscow. In any occasion – holiday-holiday! And the wrapper do not throw and neatly flatten with a fingernail and attach it to the hiding place of the treasure.
Sugar вата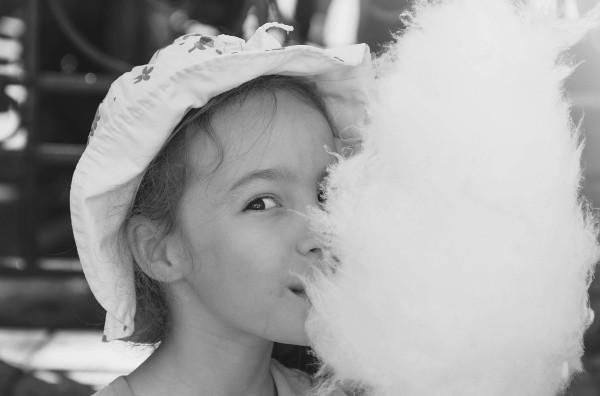 PHOTO: SHUTTERSTOCK
Output. White knee socks. Balloons. Zoo. The lady with the cart nakoldovat delightful translucent cloud. "MA-am, well ple-ASE!" A mother's heart is not a stone, and in a minute you have all this cloud dismiss cloud OS, sticky, sweet and very happy.
Cake "Potato"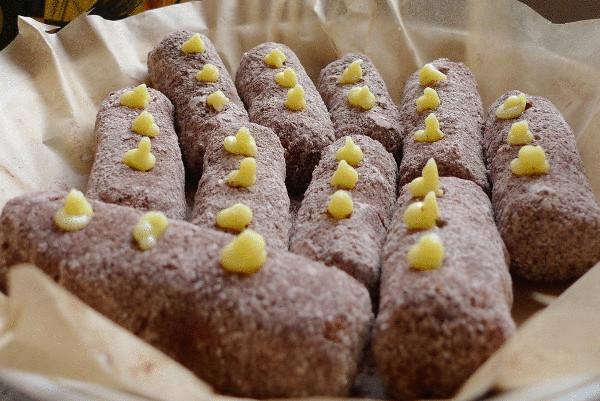 PHOTO: IMGUR.COM
The thing in itself. No you are no unnecessary design frills. Brown bomb on a piece of paper. This is a bit wet and sweet as the news "the maths teacher is ill, there will be no test!"
My mom's "nuts"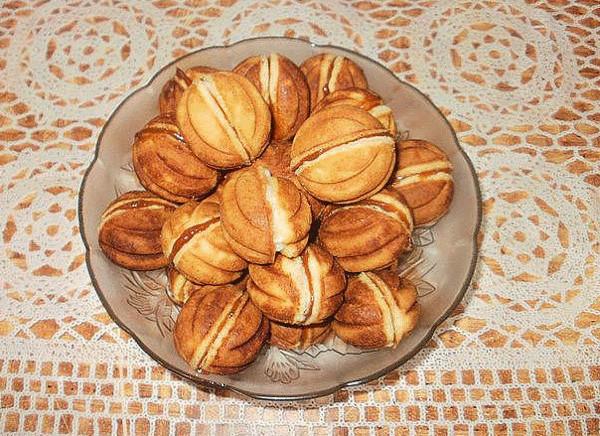 PHOTO: RU.WIKIPEDIA.ORG
With condensed milk, of course. Scratched from a special heavy molds with handles. And next pusateri steaming red teapot with white peas. And the world is perfect.
Chocolate колбаса
PHOTO: WIKIMEDIA COMMONS
Homemade, of course, great, but the purchase is also very much! Tzaraath from her foil as it should – not always have the patience... But is there child's body damage a piece of foil?
Пончик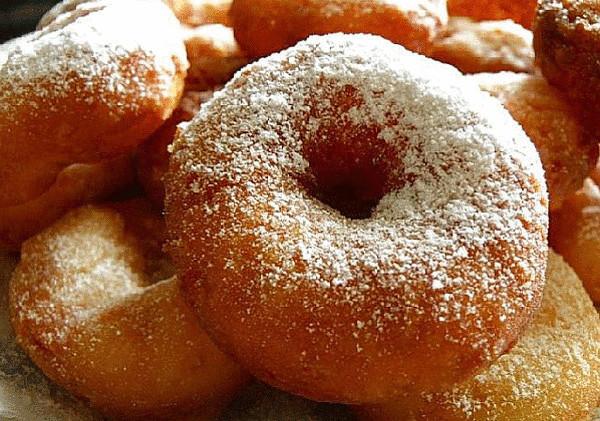 PHOTO: RU.WIKIPEDIA.ORG
Of the coveted window in a paper bag, sprinkled with powdered sugar. In the next second, sprinkled with powdered sugar – you are already yourself. Face greasy, backtrack, but this was not well-Olina!
Corn палочки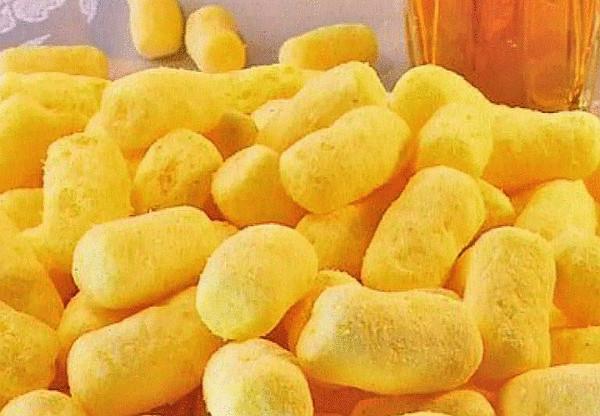 PHOTO: WIKIMEDIA COMMONS
Out with the cardboard box in an embrace in the yard and romping crunched, you send in your mouth one after the other chubby sticks, sprinkled with sugar. Hrus and melts on the tongue. Hrus and melts. Ah!
Marine камушки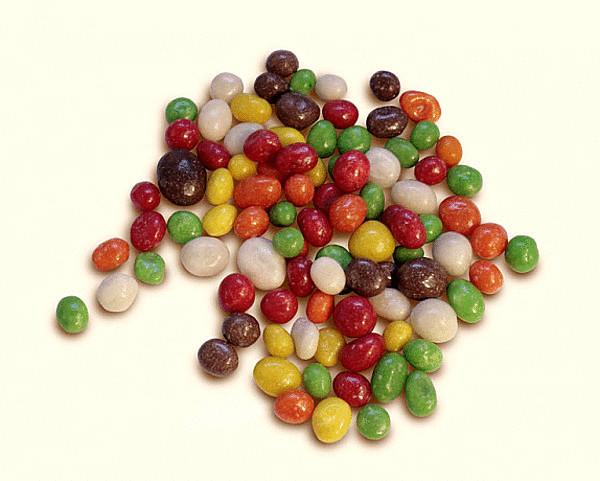 PHOTO: RU.WIKIPEDIA.ORG
Inside, they have a raisin or a nut, on the outside they are painted in several eye-pleasing natural colors. Gorny, real sea stones will begin to dissolve – sherawats. And very quickly end, leaving prosaic sachet of gray wrapping paper.
Монпансье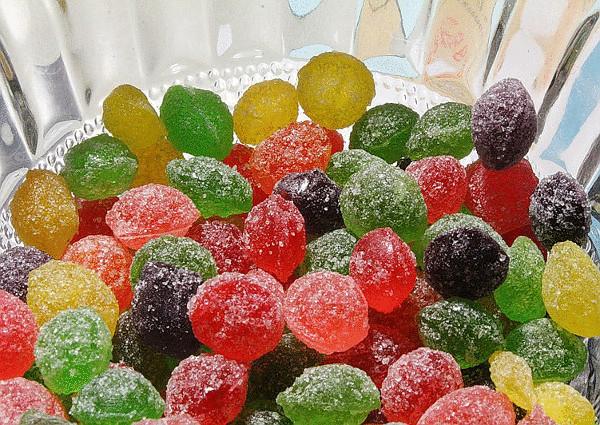 PHOTO: IMGUR.COM
Small yellow and pink candy coins, which, Estiva, cut the tongue and is very pleasant to rattle in a round tin box. The box then serves as three more generations for different important purposes.
Drink the Juice of конуса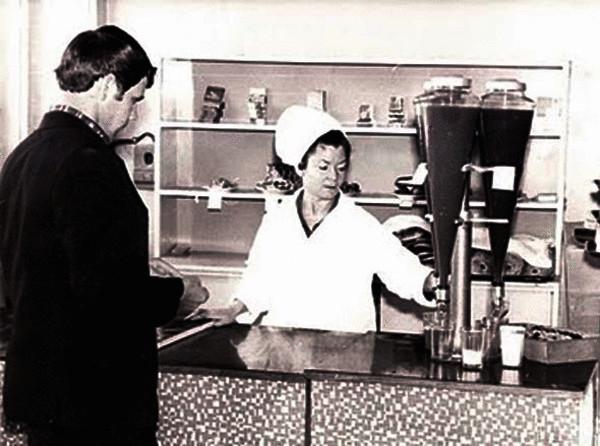 PHOTO: WIKIMEDIA COMMONS
Shop "Juices-water" or section of the grocery store with the same name is always crowded thirsty. Because there is nothing better than the sweet grape, sour Apple, birch sheer, delicate... But there is! Awesome tomato for 10 cents a glass, which relies pinch of salt, stir with a spoon from a glass of muddy water. The taste is unforgettable...
Milk коктейль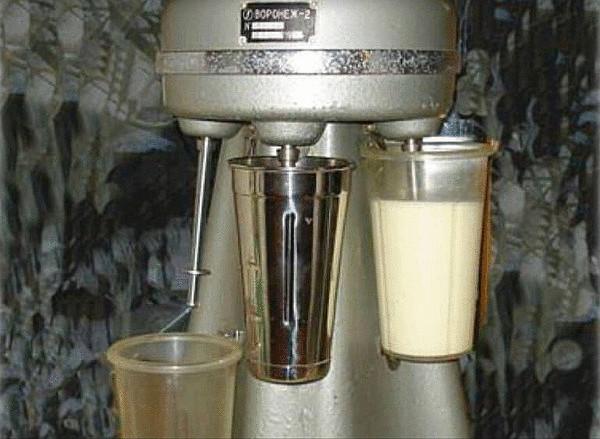 PHOTO: IMGUR.COM
In the same Department usually had another kind of enjoyment. Silver gray mixer exciting boomed, after which the lady took from him a large glass and poured two servings Blanker high. You immediately formed krasivennye white moustache, and all of you listening to the exciting buzz and, swallowing salivating, waiting for their dose.
Квас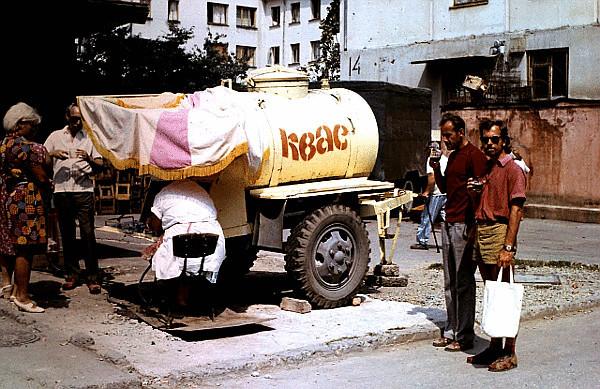 PHOTO: IMGUR.COM
On a hot summer day we go to the cherished barrel, jingling coins in my pocket and enameled cans with a lid. Dostoevskis in line and received kvas for the whole family, you need to be sure to treat yourself to an extra Cup of this fabulous, slightly sepucha cool!
Лимонад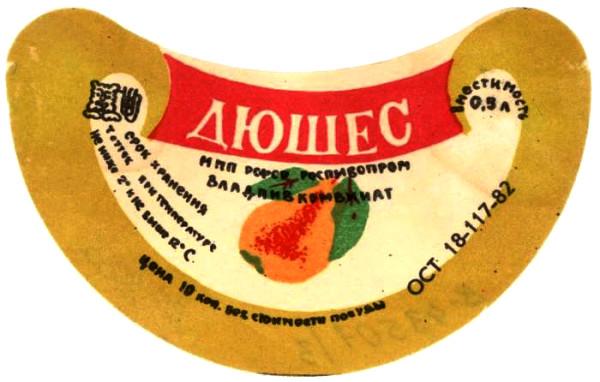 PHOTO: WIKIMEDIA COMMONS
"Pinocchio", "pear" and "Bell" are guests of each child's birthday, in addition to classmates. "Baikal" and "Tarkhun" and especially the bourgeois "Pepsi" – all the luxury and super-specialities. The strange case when hit in the nose – and from this comes a sense of celebration!
Soda from автомата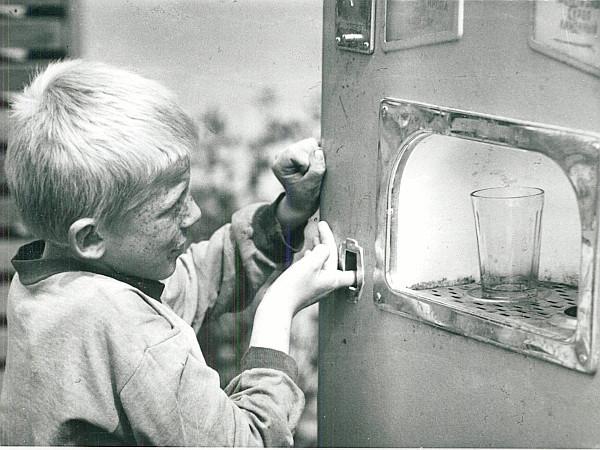 PHOTO: IMGUR.COM
For a penny with nothing – not so interesting, unless you run around the yard like an ostrich and full of fire like a dragon. But for three-and-syrup – Oh! A heavenly delight. And a cool drink to wash it pressing and forming a fountain.
Different Аскорбинка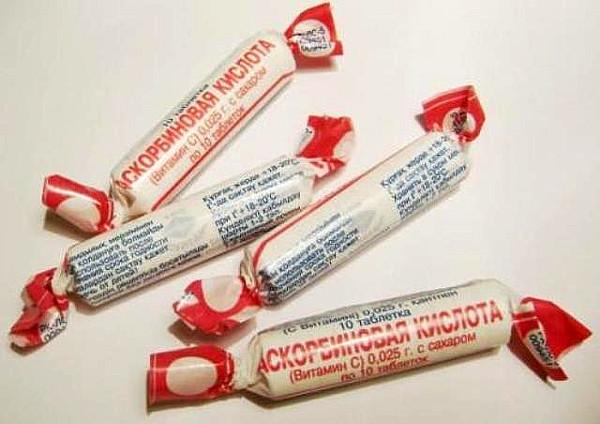 PHOTO: RU.WIKIPEDIA.ORG
Tastiness was mined not only in grocery stores but also in pharmacies. Sweet white round tablets wrapped in a cylinder of two pieces of paper, was no worse than the candy! However, the mother said only one tablet a day, and cylinder imperceptibly was resolved in twenty minutes...
Кисель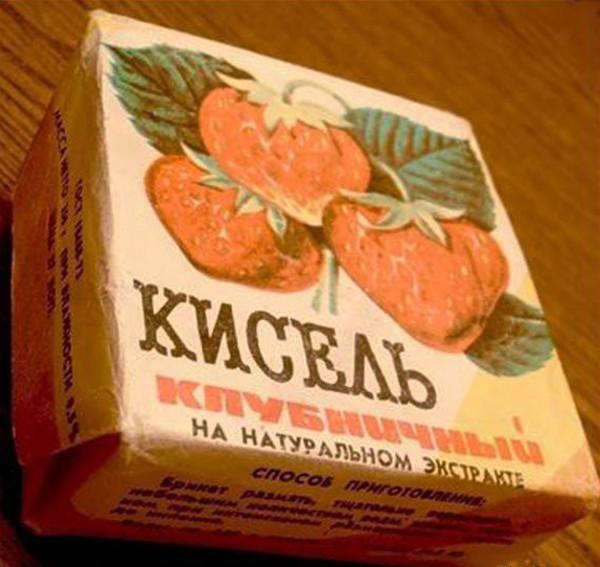 PHOTO: IMGUR.COM
No, not the stuff in the cups from the school cafeteria, fit only to pour her comrades. And purchase RDX "Fruit" when you pull it out of the kitchen pencil case – and secretly bite right dry! Who says that did not do so, he is simply afraid to admit!
Сушки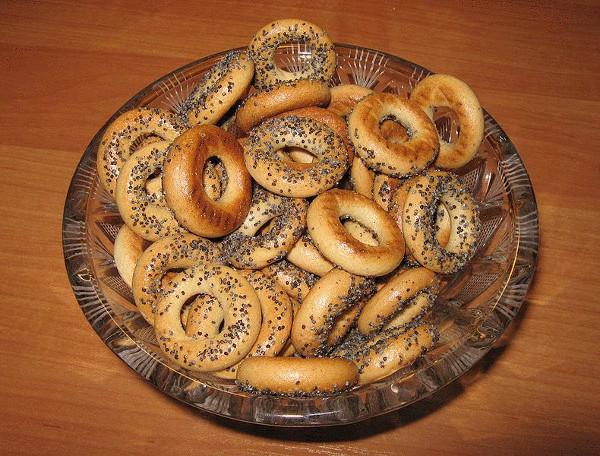 PHOTO: WIKIMEDIA COMMONS
Crispy onion rings – the best snacks for tea, milk, juice and just a good mood and appetite. The most delicious – which are the most "delicious" vanilla or with poppy seeds!
Кукуруза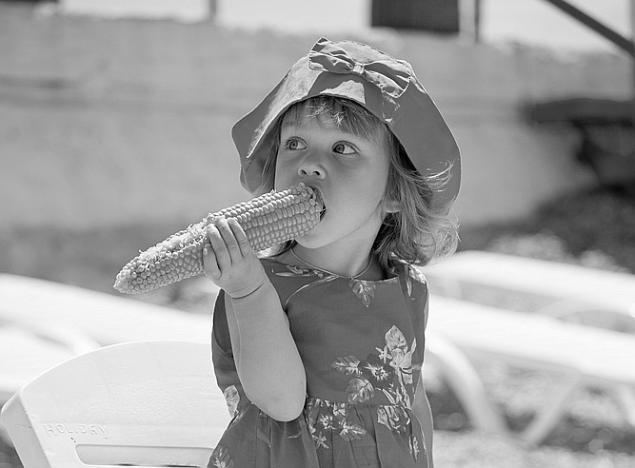 PHOTO: SHUTTERSTOCK
Without loud cries of "ha-Arya tea ku-ku-ru-Ouse!" any beach will have something very much missed. Now it is too spread. But in childhood, vicegerency of languished in the sun mom, for some reason it was much tastier...
Пельмени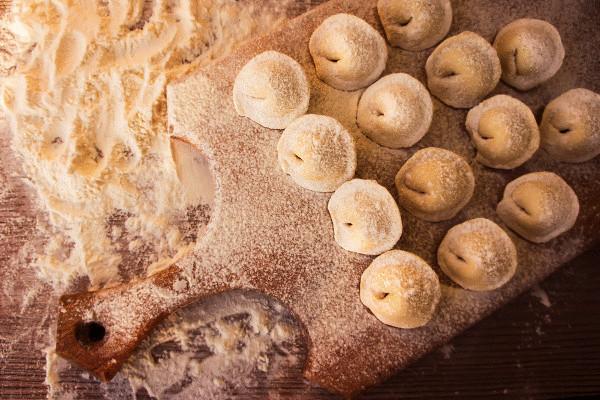 PHOTO: SHUTTERSTOCK
Tangled and frozen sandals from cardboard boxes – the food of students and bachelors. But those Pets, mold that grandma drove the whole family, but with a drop of vinegar, Yes, blurt out a BLOB of sour cream It is thicker... it is quite another thing!
Хлеб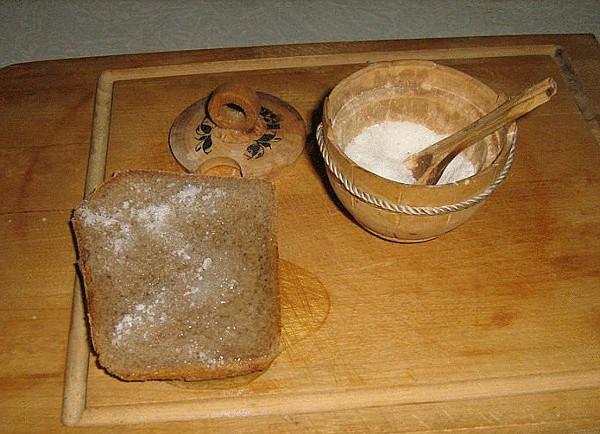 PHOTO: IMGUR.COM
Of course, returning from the bread, to bring home fresh, fragrant loaf with a crunchy crust intact, it was just physically impossible. And the children had two mega-recipe from low products. First: white bread, seasoned with vegetable oil and sprinkle with salt. And for dessert, white bread with water and sugar. Tooth give, it was a thousand times tastier than any muffin! published
Source: www.pics.ru/limonad-kartoshka-i-monpase-delikatesy-nashego-detstva